Paris Fashion Week marks the end of fashion month each season, with a week-long spectacular of the latest collections from some of the world's most esteemed and established designers – Céline, Chanel, Christian Dior, Valentino and Louis Vuitton among them. Fashion month certainly saves the best until last with Paris, with a level of fashion and theatricality quite unlike the cities that come before it. With Paris Fashion Week AW16 marking its 43rd year, we take a look at some of the most iconic moments of to come out of PFW.
Chanel's Brasserie Gabrielle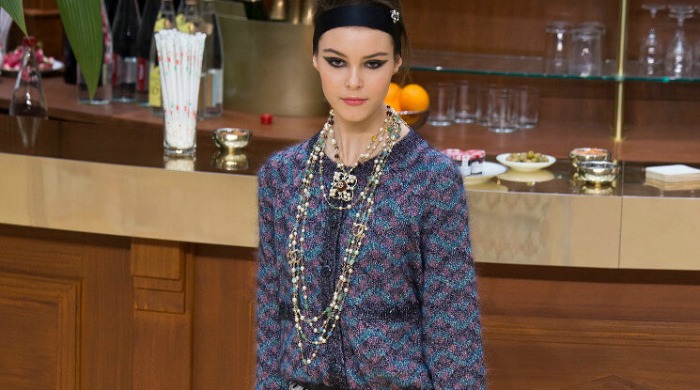 Each season, Karl Lagerfeld pulls out all the stops to create a show that is as much about the setting as it is about the clothes. We've had the supermarket, the demonstration and the airport, but the most chic has got to be the brasserie for the AW15 collection. Paris's grandest exhibition space – the Grand Palais – was transformed into the Brasserie Gabrielle, complete with red leather banquettes, models wining and dining, and the most fashionable aprons you've ever seen.
Rick Owens Pays Tribute to Female Strength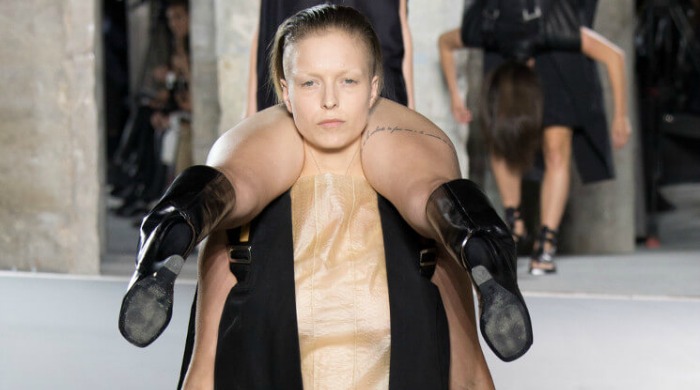 The Rick Owens SS16 show was typical in that Owens' signature sculpturality, dark colours and interesting silhouettes were all there – but the models that came strapped together down the runway is what really stood out. Upside down and strapped at the front, or sitting on backs like backpacks, this was Owens' tribute to female strength.
Alexander McQueen Presents his Last Collection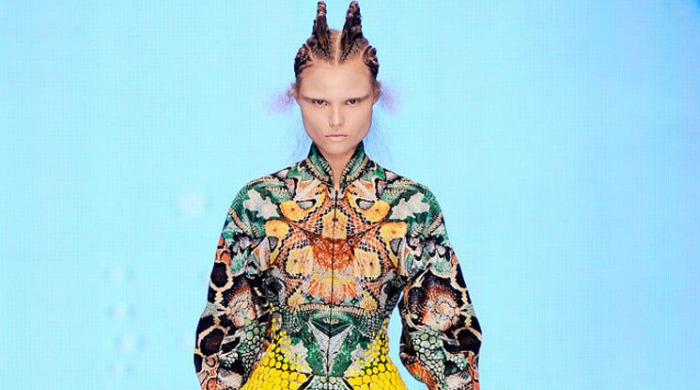 No one was to know it, but Alexander McQueen's SS10 show was to be his last. Lady Gaga's latest single was premiered, models were dressed in digitally printed dresses and the now-iconic Armadillo shoes, and it became the first fashion show to be live-streamed. It was innovative and boundary pushing, just like Lee McQueen himself.
Jean Paul Gaultier Pays Homage to Hermès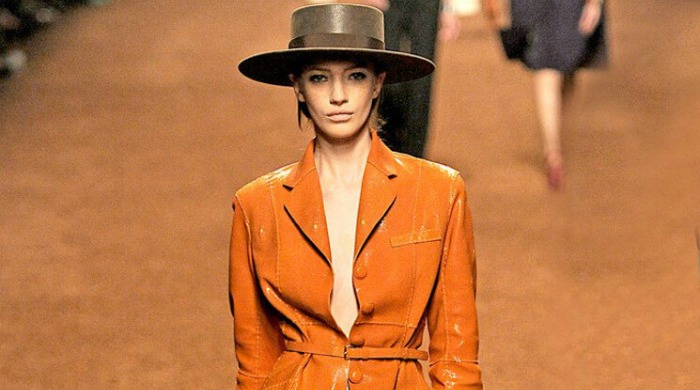 After seven years at Hermès, Jean Paul Gaultier handed over the reins to Christophe Lemaire following his SS11 collection. As his parting gift, he celebrated the luxurious French brand's rich heritage, with models dressed as though sexy equestriennes not to be crossed. The set was equally as enticing, with the show taking place in a riding arena lit up by a ceiling full of chandeliers.
Louis Vuitton's '60s Checkerboard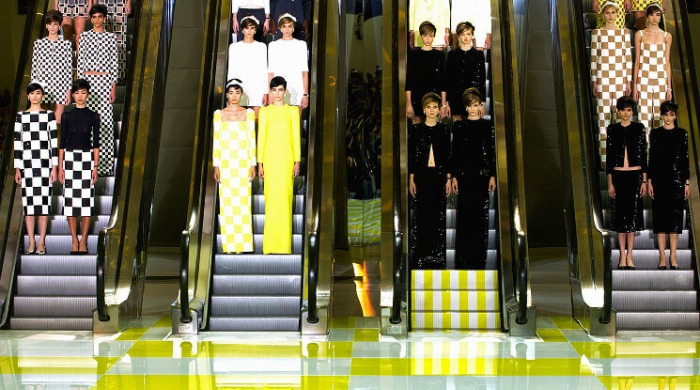 Not to be outdone by Mr Lagerfeld, Marc Jacobs showcased his SS13 collection with a four-escalator installation complete with giant white-and yellow checkerboard runway. Models came down in pairs dressed in '60s shapes and a variety of black, yellow, grey, pink and tan checkerboard prints – complete with prim beehives and bow headbands.
Words by Angharad Jones. Images property of Vogue.