Milan has been on the cusp of change for the past couple of seasons and it continued with this vein for Spring/Summer '17. In the midst of the industry's experimentation with the traditional fashion show set-up and the new 'see now, buy now' phenomenon, and the Alessandro-Michele-at-Gucci effect paving the way for maximalism, Italian fashion feels as though it has a way to go before it finds its new feet and truly embraces the new and innovative alongside the older, more established names. That said, this season was a step in the right direction; here are five of the best collections to come out of Milan Fashion Week SS17.
MSGM
Massimo Giorgetti's MSGM is quite possibly Italy's most bold new label. For SS17 bold nets were worn over floral printed t-shirt dresses, track pants were paired with late '90s-style crop tops complete with drawstrings and neon neoprene trainers and this season's bandeau-over-shirts and ruffles trends were tapped into – all in a way that's signature MSGM. Shop MSGM on Coggles.
Sportmax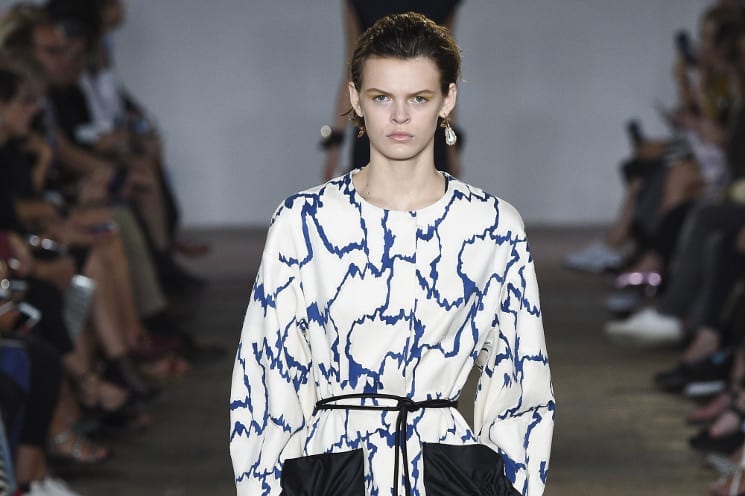 That ruched drawstring style we saw at MSGM made an appearance at Sportmax this season too, but in a slightly more grown up way. Seen on sleeves, pockets and lining the sides of dresses, it became the new, contemporary way to create shape in classic pieces. It was quite a simple collection – save for the billowing-sleeved, lurex knit jumpers and illustrated fish print – but it lent an Italian elegance to summer wear. Shop Sportmax Code on Coggles.
Moschino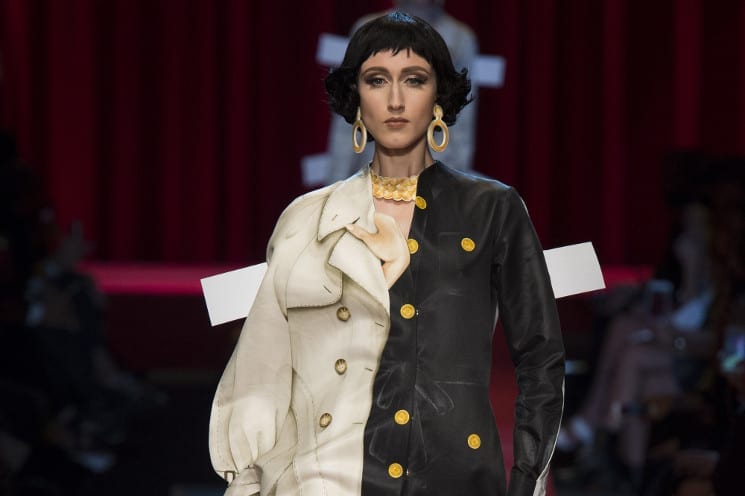 Jeremy Scott is renowned for his Moschino collections that reference society's consumerism and for SS17 he went one step further to explore our obsession with social media. This collection was all about living life in 2D, with Scott turning his models walking paper dolls, with retro-inspired clothing coming complete with those white foldable tabs, cardboard cut-outs and additional illustrated limbs. Shop Boutique Moschino on Coggles.
Gucci
It would be tempting to say that Alessandro Michele produced much of the same for SS17, with his bespectacled geek-chic models and abundance of pattern, print, textures and styles all thrown on at once. Yes, his signature look for Gucci was still there but it took different forms, referencing Venetian prostitutes in the 15th century, Elton John in the '70s, '80s taffeta and everything in between. It's vintage, rehashed for the 21st century.
Marni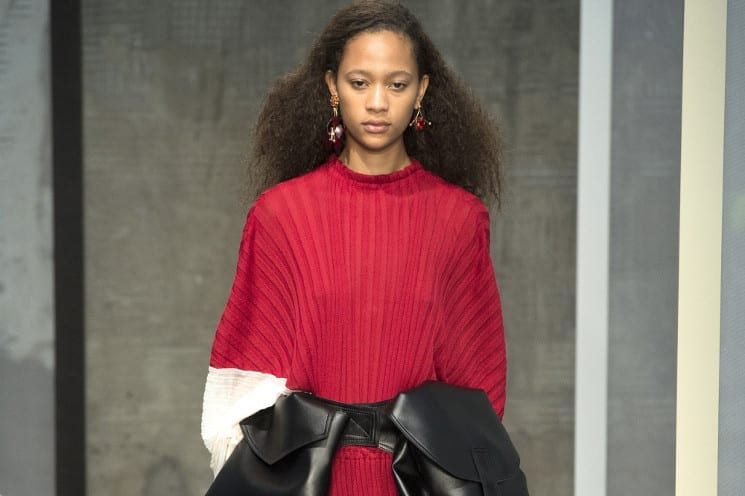 In a season filled with cues taken from the new maximalism and Vetements' approach to athleisure, Consuelo Castiglioni did her own thing with Marni, doing that high fashion-meets-classic-elegance that only she can really pull off. For SS17 this took the form of oversized bags worn slung and slouchy at the waist over utilitarian dresses, coats with long sleeves tied with an obi belt and pleated dresses pulled together with rope.
Words by Angharad Jones. Images via Vogue.com