Our love for Australian brands is seemingly endless, the newest addition to the Coggles collections from down under is The Fifth. Launched in early 2014, The Fifth is still a new brand but it has firmly found its feet thanks to head designer Amy Hicks. We caught up with Amy to find out more about the brand, her current Instagram obsessions and the thoughts behind the recent 'Sundown' collection.
To see the new collection from The Fifth, click here >>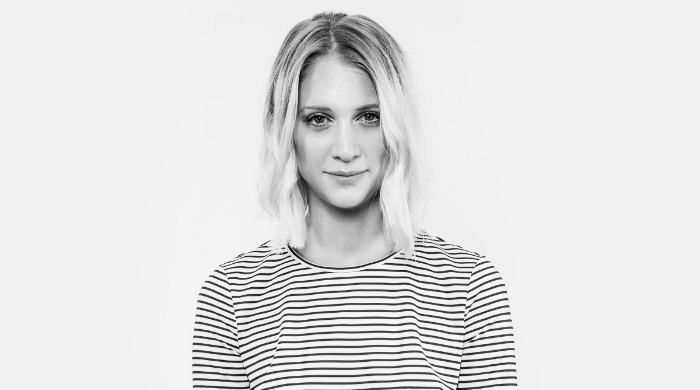 Question:

Can you tell us a little about The Fifth?

Answer:

At its core, The Fifth Label emanates versatility. Through its use of original prints and an accessible colour palette, The Fifth support a laid back sensibility to clothing with a focus on quality and wearability. The Fifth's appeal is universal, offering styles that suit body shapes and tastes on all ends of the spectrum in easy wearing shapes and fabrics – particularly jersey and denim.

Question:

Who do you see as The Fifth woman and why?

Answer:

We consider the ideal Fifth girl as "the cool friend". She is effortless in her styling, which has a grungy edge while still remaining whimsical. While everyone can be a Fifth girl because it's natural and easy- wearing, our ideal Fifth girl is a thought provoker who pushes boundaries without ever trying too hard.

Question:

What is the inspiration behind the new season collection?

Answer:

The Sundown collection is inspired by the shift from day to night, an adventure, a moment where time is lost and the mind can wander.

Question:

What is your favourite piece from the new collection?

Answer:

I love the Building Block story with the burgundy and white stripe – and the T-shirt dress and Jumper are definite favourite, easy-wearing shapes that would be dressed up or down.

Question:

How would you describe your own style?

Answer:

I'm a bit of a girly tomboy at heart. I try to dress high fashion – but in an easy-wearing way… I think some days are more successful than others!

Question:

What music do you listen to while designing?

Answer:

Whatever our Graphic Designer Jerome plays. He runs our Spotify playlist for The Fifth.

Question:

Where is your favourite place in the world?

Answer:

Japan. There's always something new and cool happening there.

Question:

Can you tell us about your career?

Answer:

I studied visual arts but was always interested in fashion. I joined Australian Fashion Labels as the fit model, then began then QA department and then moved into fashion design – beginning on Finders Keepers and then starting up The Fifth Label. It's been a bit of a whirlwind few years, but an amazing journey.

Question:

What trends will you be wearing this AW?

Answer:

A longline coat, cozy knit and a sheer cami with my denim jeans.

Question:

Social media is a big part of The Fifth, but which accounts are you currently obsessed with?

Answer:

My top three at the moment would have to be @oystermagazine – an amazing fashion magazine here in Australia, @dafys – an incredible Israeli fashion photographer and @prue_stent – an 18-year-old Sydney-based photographer. Check them out!
Words by Clare Potts. Images courtesy of The Fifth.