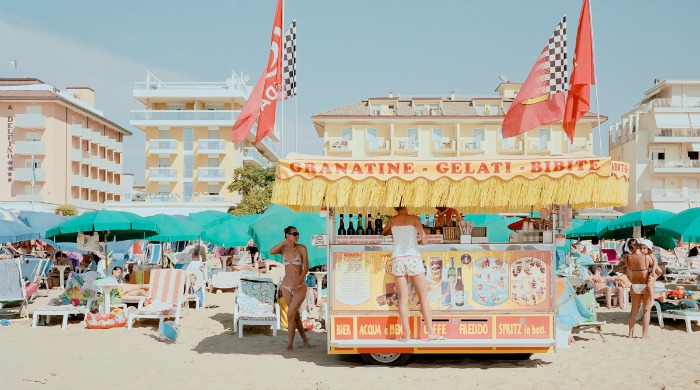 Milan-based photographer Mario Dotti captures the tourist trap of Italy's many beach resorts in his series 'Vistamar' (or 'sea view'). His candid images of holidaymakers on the beach present a mundane version of the idealised summer holiday, with crowds of sunburned individuals occupying pastel sun loungers and parasols. The slightly over-exposed images evoke those sun-drenched days of summer, while his shots capture the 'realness' that a lot of photography fails to do.
By shunning the usual beach shots of scantily clad supermodels, tropical oceans, white sand and sunsets, Dotti is able to accurately depict a European summer holiday in the city, complete with the concrete jungle backdrop of hotels and apartment blocks. As Dotti says: "Accidental postures of the people and random situations in the frame appear as being sort of scheduled elements of a wider scene, where each square metre, each row, contains a microcosmos with its people and stories."
Click here to see more of Mario Dotti's work.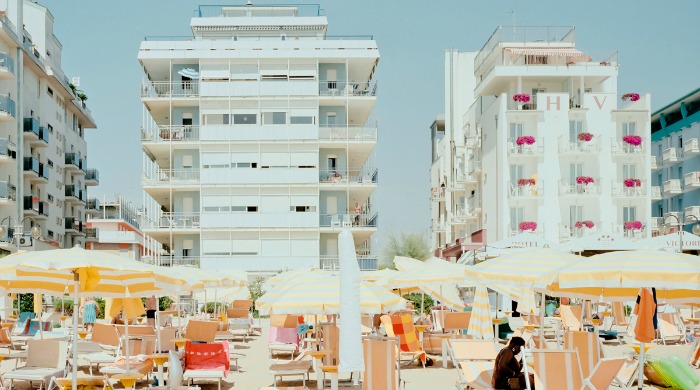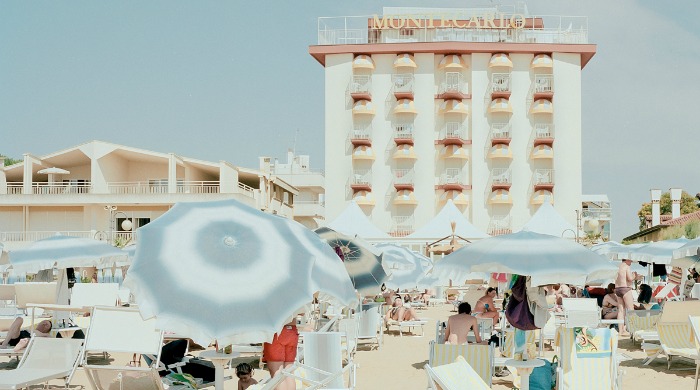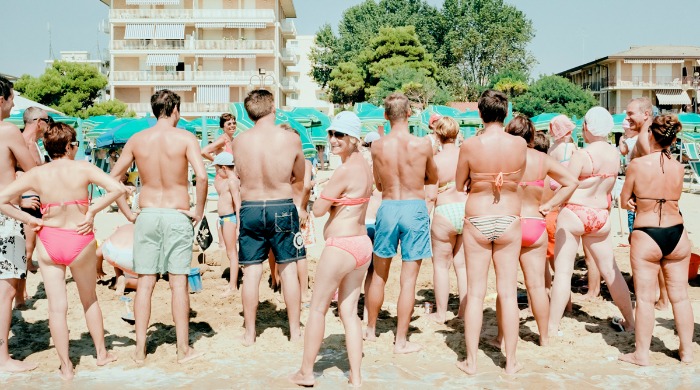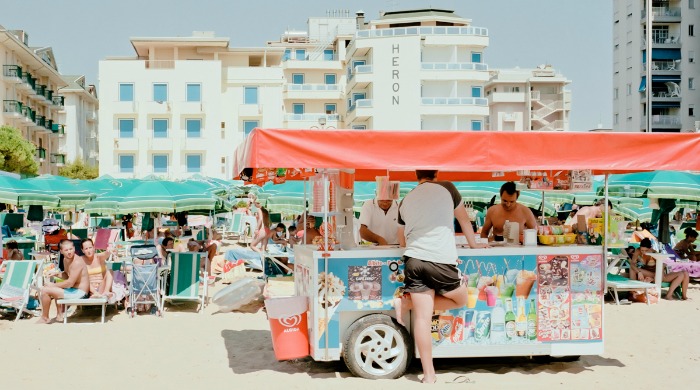 Words by Angharad Jones. Images property of Mario Dotti.