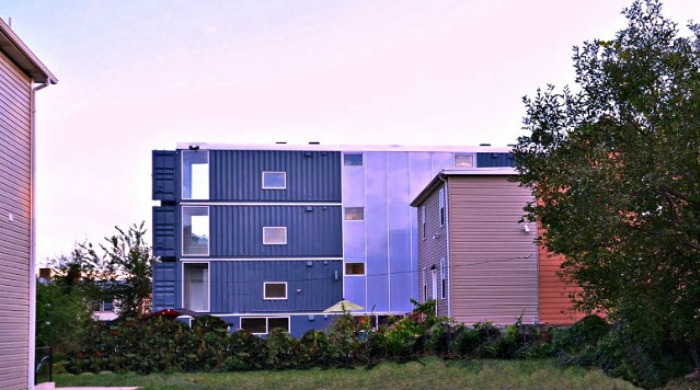 The austere, empty shell of a shipping container is the exact opposite of an inviting, welcoming home; until now of course.
This year saw the first development of an apartment building created from shipping containers in DC thanks to architect Travis Price. The four unit complex took just seven months to build from start to finish and I think you'll agree, the finish is quite remarkable.
From the inside, the shipping containers are unrecognisable. State of the art steel kitchens lie at one end, walls are cladded in wood and sheet of glass create floor to ceiling windows. But the heart of the container still remains with pillars created where the corners of the shipping container apartments meet. The fabric of the container has been reimagined to create design details alongside the functional structure, by creating window shutters and wind barriers on the balconies. None of the container has been wasted, simply re-discovered.
Despite the manmade quality of the container itself, the design and manufacture of the interior feels very organic with wood used throughout reflecting the eco-friendly, recycled nature of the project.
To see further images of inside the apartment, visit Urban Turf.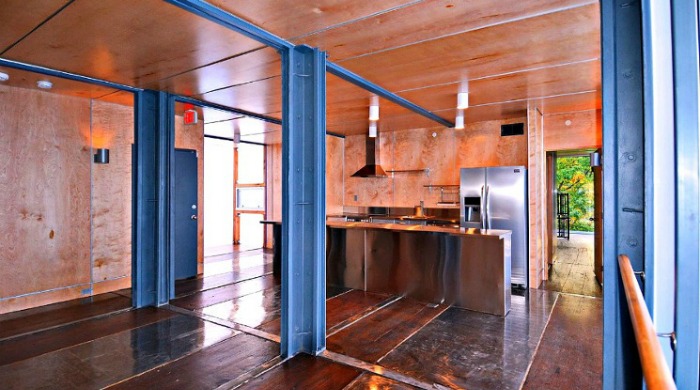 Images property of Lark Turner from Urban Turf.