---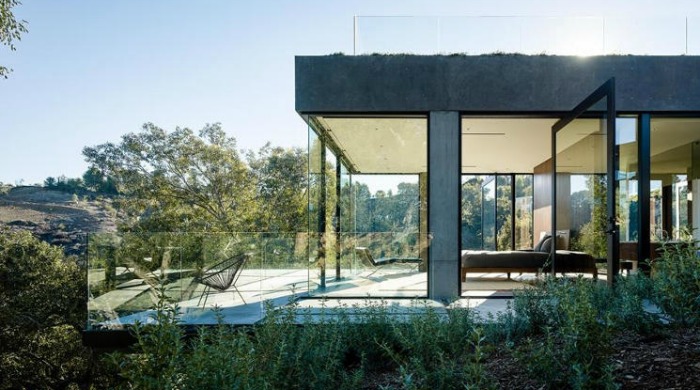 Designed and built by LA-based firm Walker Workshop, Oak Pass House is situated in Beverly Hills, on a site that contains over 130 oak trees. The 8,000 square foot house features concrete walls integrated into the landscape, its neutral colours seamlessly blending in to its surroundings.
The house was designed 'upside down', with public areas placed above the bedrooms which are buried into the hillside under a roof herb garden. The unusual layers are what make it interesting, with an infinity pool bisecting the building, and a sunken courtyard ensuring that this is a luxurious house that is anything but obtrusive.
Large glass doors and windows make up the outside walls of the house, offering stunning views across the hills. The interior, meanwhile, is a minimal open plan affair, featuring lots of concrete, wood and marble – the perfect complement to the outside space.
To see more work by Walker Workshop, please visit their website.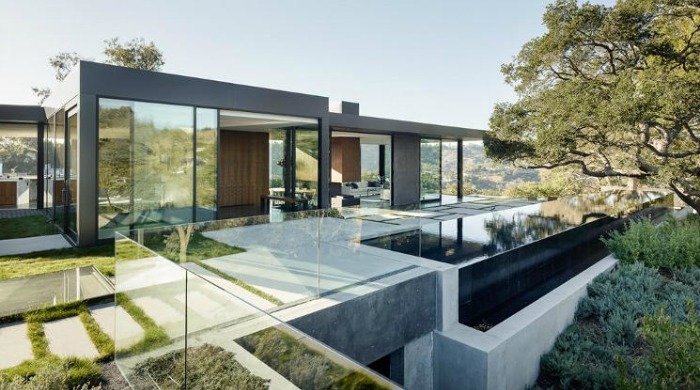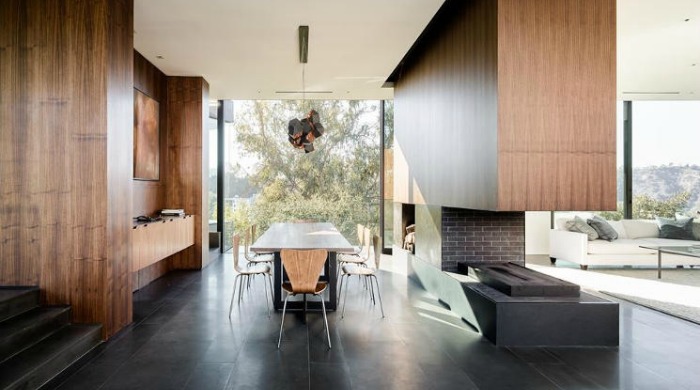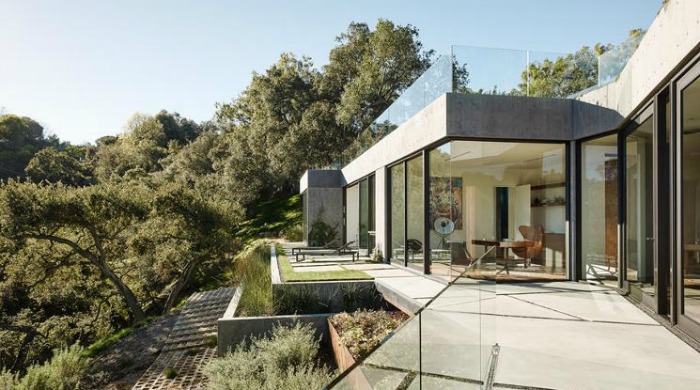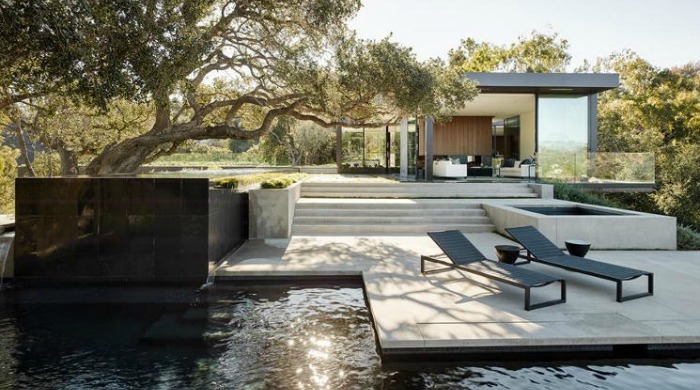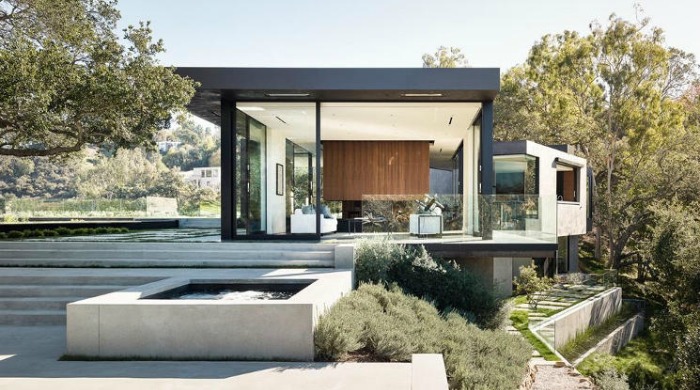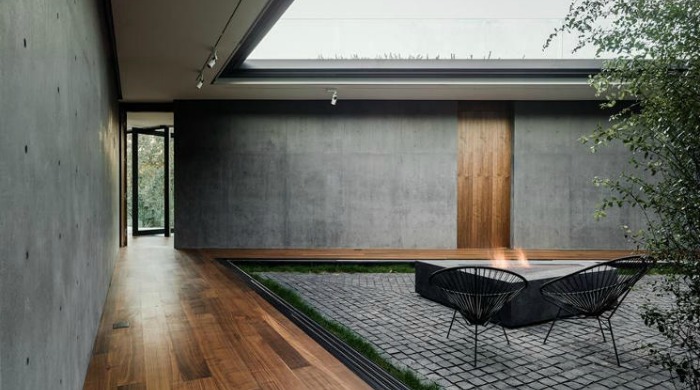 Words by Angharad Jones. Images property of Joe Fletcher.