Nestled on the southern coast of France, Maison Le Cap is a contemporary concrete home that uses reflective glass to merge the building into its landscape.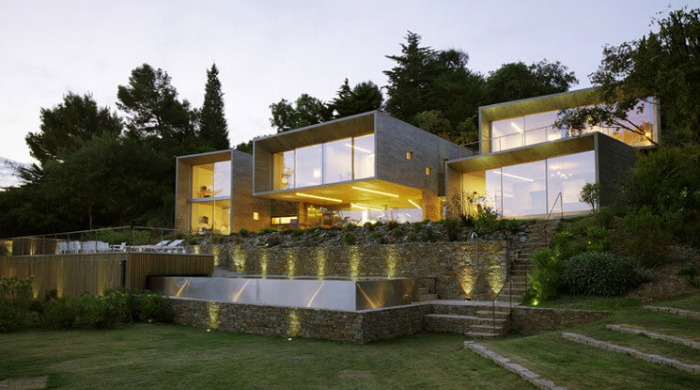 Inspired by minimal artist Donald Judd's empty aluminium boxes that sit alone in the desert near Marfa, Texas, Paris architect Pascal Grasso completed this holiday home – made up of four concrete cubes – on the Var coast in 2015. Inspiration for Maison Le Cap also came from the landscape of rocks, trees and coves, and a desire to blend the building into its surroundings.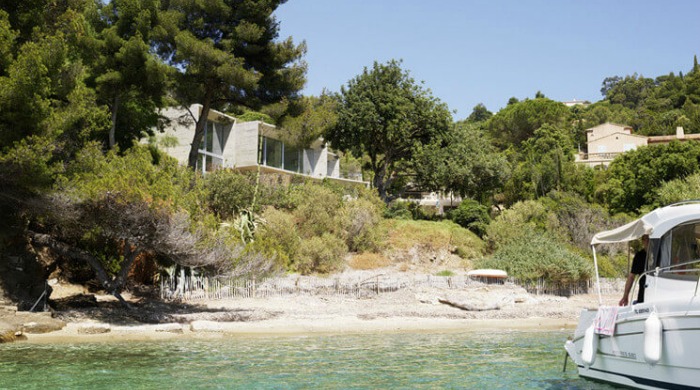 The cubes are made up of raw concrete, stone, glass and stainless steel as a nod to the coast's mineral quality, while the use of different levels and terraces echo the site's topography – with stone-walled corridors linking the different spaces of the house. The colours of the home complement the landscape of which it is now a part, while the use of large windows made up of highly reflective glass both merges the building into its surroundings, and offers its residents privacy during the day.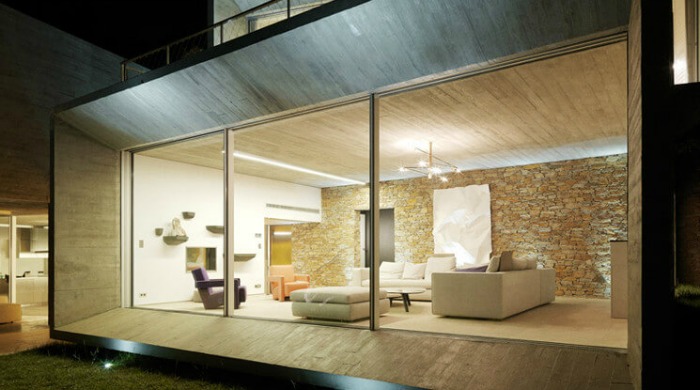 Inside the colours of outdoors are brought in through rough stone walls, shades of white and tones of grey, further taking advantage of its natural environment and unique location. Furniture and décor is kept to a minimum, and storage and technical amenities are concealed to retain the clean, minimalist aesthetic of the house, while also preventing any disruptions to the view outside.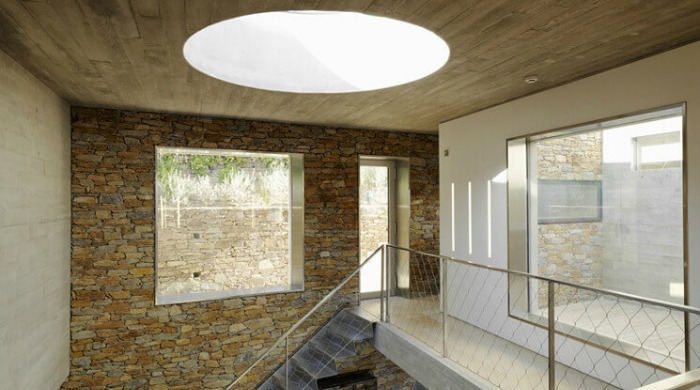 Contemporary, sympathetic to its surroundings and in an unbeatable location (it sits just on the hillside with a private beach below, and uninterrupted views out across the Mediterranean), Grasso has managed to create the ultimate holiday home. It's one that is functional yet stylish, easily accessible yet private, and can be enjoyed for years to come.
To see more of Pascal Grasso's work, go to his website >>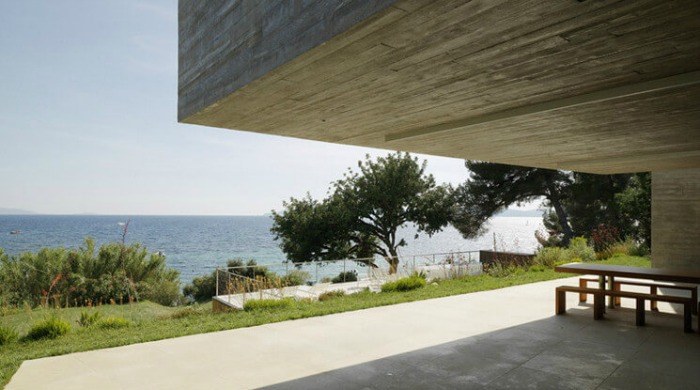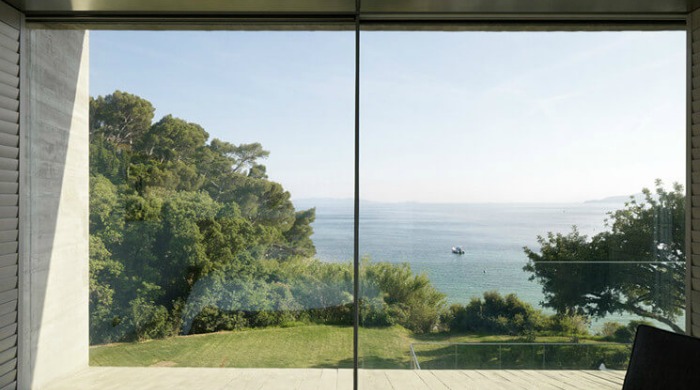 Words by Angharad Jones. Images property of Cyrille Weiner.