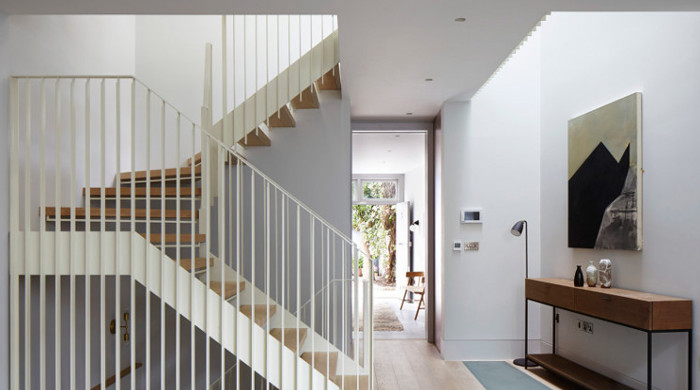 Once a row of stables consisting of carriage houses and living quarters, London's mews houses are now amongst some of the most coveted properties in the city, offering dwellings that are full of history, character and style – and are often a more attractive alternative to the flats that dominate England's capital.
This mews house in Chelsea has recently been renovated by London-based architecture studio Alma-nac, remodelling and extending it to create a contemporary space. The house was completely gutted, adding a new floor in the basement and one at the top, bringing in skylights to ensure every level had natural light. The cream staircase has been designed so as not to obstruct the light, while the minimal style adds a modern, simple feature tying all levels together. The studio also updated the front of the house, adding in a new hinged front door that can open up fully to become a garage or living space.
Throughout the whole house, the interiors are light and neutral, featuring white or soft matte grey walls throughout, as well as light natural oak and the odd steel finish. Texture is found in the bathroom with white marble tiles and dark oak cabinets, adding in a different element to the otherwise-minimalist space.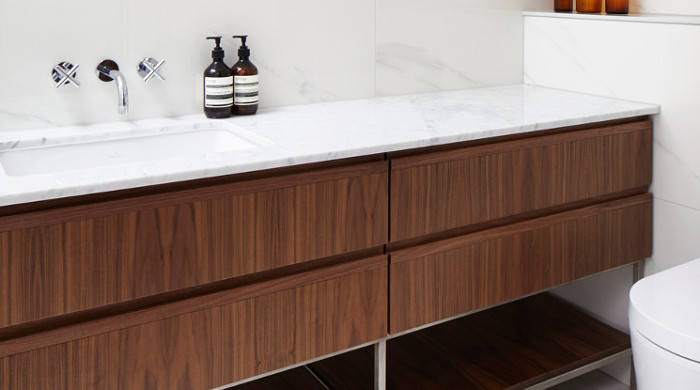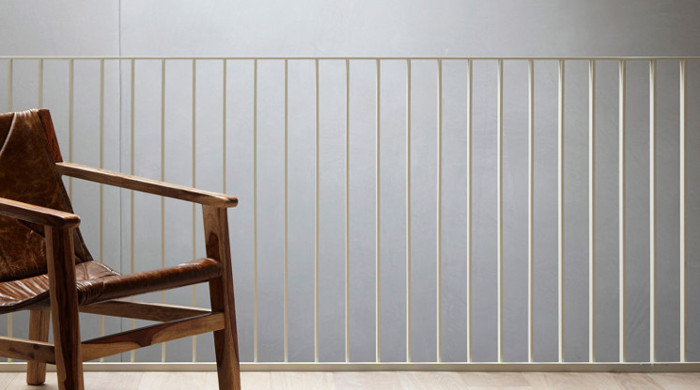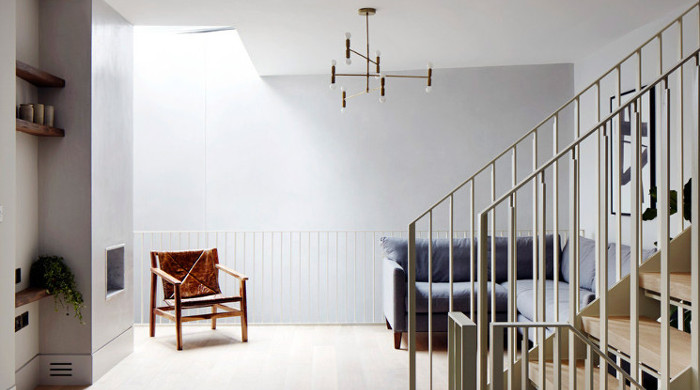 Words by Angharad Jones. Images by Jack Hobhouse