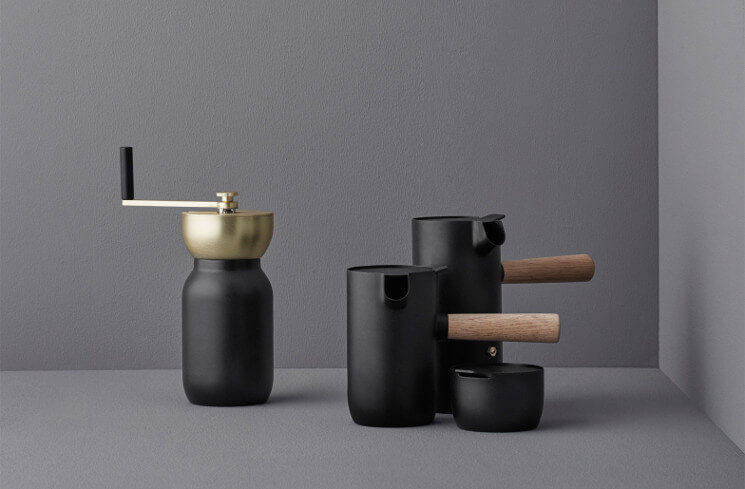 A curated selection of the coolest cultural goings-on this week.
1. Gorillaz to Return in 2017: Gorillaz co-creator Jamie Hewlett has confirmed that Gorillaz' successor to 2011's The Fall will likely be released in 2017. Describing the album as "really fuckin' special", Hewlitt rejected rumours that the album was set for release in 2016 stating that it "can't be rushed" but expressed his delight at how the work on the album was progressing.
2. The Typographer's Clock: London designer Sebastian Wrong has created a unique clock that showcases 12 different fonts and operates on a classic flip mechanism. The Font Clock was designed in collaboration with graphic designer Stefan Kraus who helped Wrong to choose a range of 11 pre-existing fonts centred around 20th century gothic typography, plus one font designed by Kraus for the clock.
3. Fashion's View on Brexit: The results of a survey sent by the British Fashion Council to 500 UK designers have revealed the UK fashion industry's view on a potential Brexit. An overwhelming 90% stated their preference to remain in the EU while just 4.3% said they would vote leave. This view follows a trend in the industry after designers including Jonathan Anderson, Vivienne Westwood and Claire Barrow have come out to show support for the Vote Remain campaign in recent weeks.
4. Alexander McQueen SS17 Menswear: A notable absence from this season's LCM, Alexander McQueen has opted to release its SS17 men's collection in pictorial form via Dazed. Overarched with a distinct Swinging London aesthetic, the collection looks to be vintage McQueen with lots of timeless tailoring and a number of elaborate new print designs.
5. An Authentic Coffee Experience: In a world where coffee machines have become an essential in most modern homes, Italian design studio Something has crafted a new coffee set for Danish label Skelton designed to reintroduce coffee lovers to the brewing process. The Collar collection includes a grinder, sugar bowl, milk jug and espresso maker, allowing you to take complete control over each stage of the brewing process and create a more authentic coffee experience at home. (via Dezeen)
6. LCM SS17 Street Style: This season's London Collections Men was full of stylish editors, buyers and show-goers. Discover the Coggles Street Style archive for the best looks taken by photographer Andrew Barber.
Words by Liam Roberts. Image property of Something