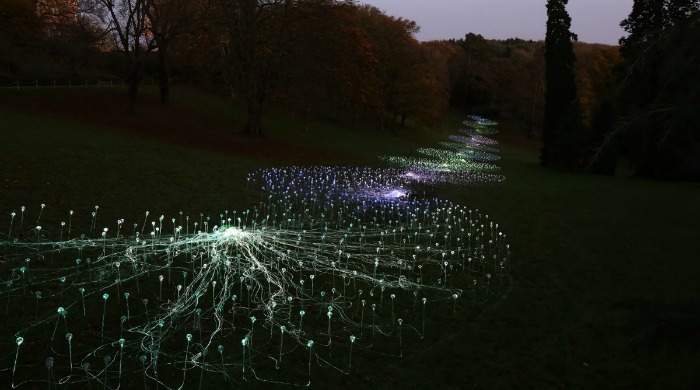 Winter Light at Waddesdon is an exhibition from celebrated artist Bruce Munro, set within the historic grounds of Waddesdon Manor.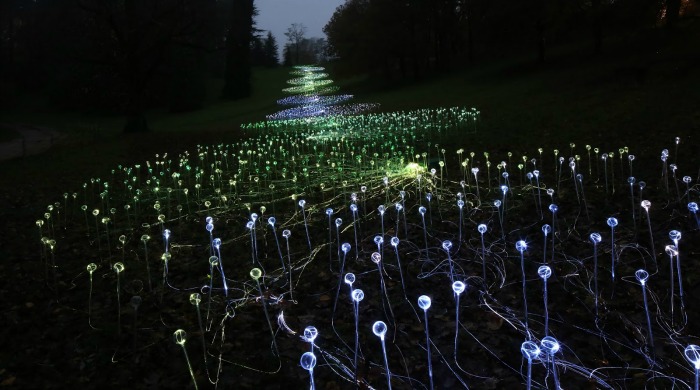 Water is a recurring motif in Munro's work, a fascination inspired by their symbolic potency and transformative force. Shimmering through a range of subtle hues whilst appearing to flow and ripple, the serpentine light installation 'River of Light' 2013 is a sight to behold.
A re-imagining of Munro's iconic earlier work, 'Field of Light' 2004-2013 , which brought him to international prominence when first shown, the River consists of around 6,500 glass spheres rising from the ground on a sea of slender stems.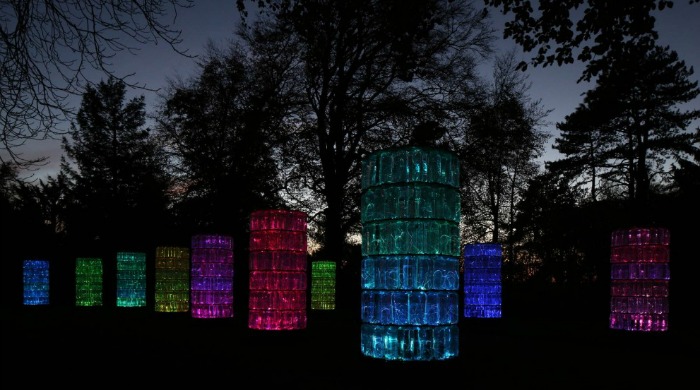 Munro's 'Water Towers' 2012-2013 evolved from the artist's interest in colour synaesthesia. Presenting a range of two metre high structures constructed from recycled plastic bottles , the towers are illuminated with optical fibres which change in time to a musical soundtrack. As a result, the corridor of light and sound created is irresistible, enticing visitors from the dark night outside into their midst.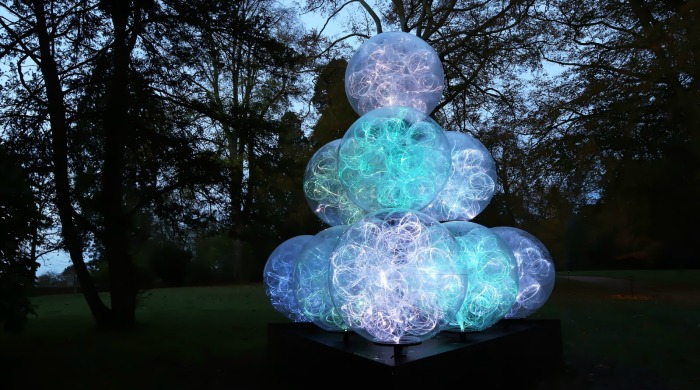 Another eye-catching installation comes in the form of 'Brass Monkeys' 2012-2013. Taking its title from the brass triangles that supported stacks of iron cannon balls on eighteenth century warships, the sculpture is visually arresting and free standing, consisting of large clear spheres stacked in a two and a half metre high pyramid. Inside each sphere are a cluster of smaller spheres, containing colour changing fibre optics, radiating a slow seeping of blue and white light onto the surrounding environment.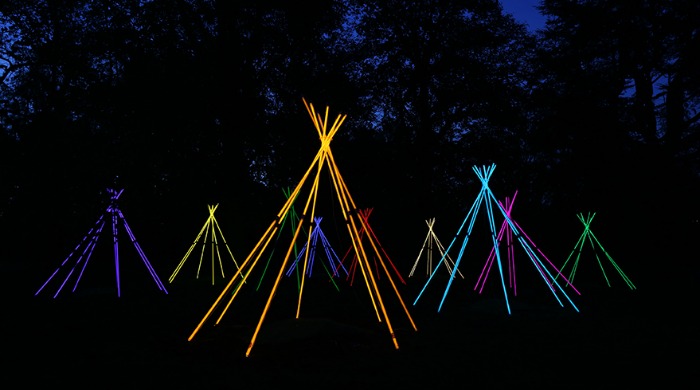 More information on the exhibition can be found here.
To see more of his work, visit Bruce Munro's website.
All images property of Bruce Munro and Waddesdon Manor