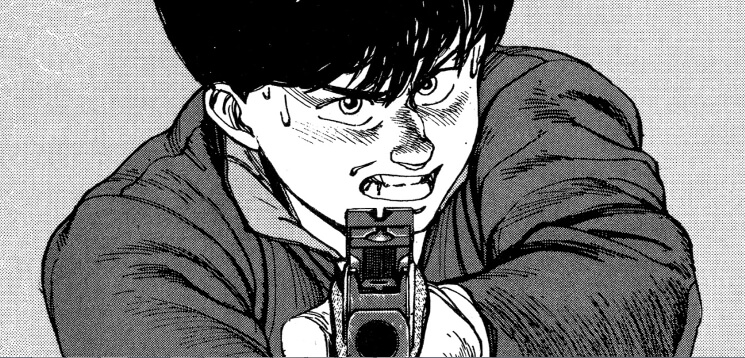 A curated selection of the coolest cultural goings-on this week.
1. Canadian producer Bwana this week released a mixtape of new music inspired by iconic '80s sci-fi animation Akira. The mixtape, entitled Capsule's Pride, is accompanied by a page full of stunning monochrome graphics and is free to download in exchange for just your email address over at LuckyMe.
2. Starting yesterday (31st March) at London's Jewish Museum is an intriguing new exhibition tracing a revolution in menswear from the 19th century right through to the luxury boutiques and mod culture of the swinging '60s. Moses, Mods and Mr. Fish runs until 19th June and you can find more information about the exhibition on the Jewish Museum London's official website.3. Six weeks after releasing The Life of Pablo in Madison Square Garden, Kanye West has already begun reworking some of the tracks and has dropped a new gospel-heavy version of the album's opening track, 'Ultralight Beam', on Soundcloud. Listen to the track, newly titled as 'Ultralight Prayer', here.
4. New Arrivals: Allegedly inspired by the Huguenots who escaped France in the 17th Century, Sarah Burton's SS16 collection for McQ Alexander McQueen arrived at Coggles this week. Accordingly, this month's pay will be plundered somewhere between this silk dress with its stunning laced trims and the 'Electro Bunny' pouch bag, which we think rivals even KARL LAGERFELD's latest collection in its combination of playfulness and elegance. Shop the collection today on Coggles.
5. Known for its eclectic musical offering which comprises acts from almost any genre you can think of and many you cannot, the eighth edition of Tallinn Music Week kicked off this week in Estonia's capital city. In its short lifespan, the festival has risen to become one of the Europe's leading city festivals and if you aren't lucky enough to make the trip over then keep abreast of goings-on on Twitter or on the festival's official website.
6. From J.W. Anderson's Grindr stream for its AW16 show to Diesel's advertising across Pornhub, Grindr, Tindr and Youporn, fashion and sex have undergone an undeniable rapprochement in recent years. A new article on ItsNiceThat this week explores the relationship in more detail, analysing the power of sex in the modern marketing world.
Words by Liam Roberts. Image property of LuckyMe