There are artists who create imitations of the world around them and then there are those like Aakash Nihalani who interacts directly with his surroundings. Using the simplest of materials, a roll of tape, to create his own dimension built from the unexpected contours of the streets.
Playing with the geometry of the city and the people within it, he captures the attention of a passer-by instantly. Creating something confusing but utterly familiar, he captures not only your attention but a nostalgia and playfulness.
As a reaction to what he sees around him, each piece is unique yet temporary. He encourages others to connect the dots to see what they can create. What can you create?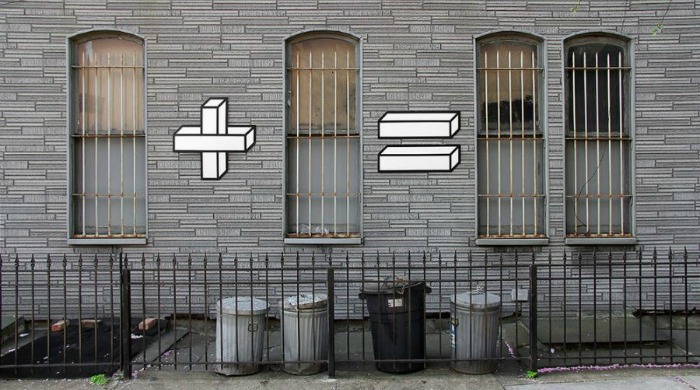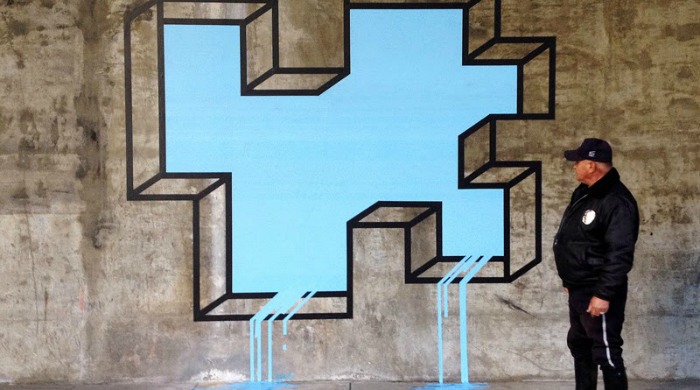 Words by Clare Potts. Images property of Aakash Nihalani.