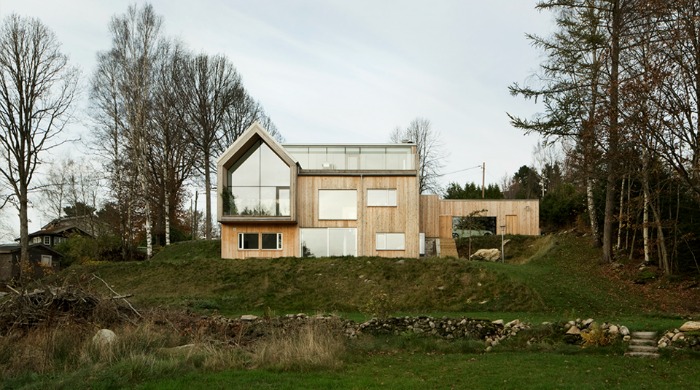 Sweden's second city, Gothenburg (or Göteborg) is the laid-back answer to Stockholm, full of neoclassical architecture, cutting-edge art and cultural innovation.
On the outskirts of Gothenburg is Villa Bondö, a family home designed by Swedish firm Kjellgren Kaminsky Architecture which focuses on designing sustainable buildings with a minimal ecological footprint. Sitting on the banks of Gravsjön lake, the house takes advantage of – and inspiration from – its woodland position, with the exterior clad in timber which will weather and allow the house to blend further into its surroundings over time.
Built into the hillside, the house makes the most of its positioning and unobstructed breath-taking scenery, with large windows, balcony and a floor-to-ceiling glass exterior forming most of the church-inspired gabled roof.
Inside, the house is typically Scandinavian with white, clean walls and surfaces, graphic pendant lighting and subtle yet effective uses of colour, adding to that sense of natural space and ensuring the interior doesn't detract from the view outside.
To see more of Kjellgren Kaminsky Architecture's work, visit the firm's website.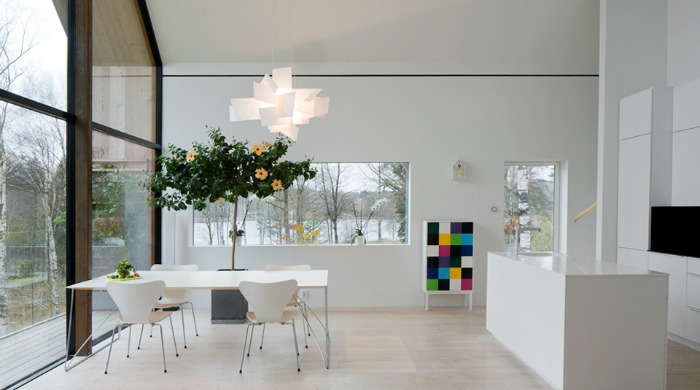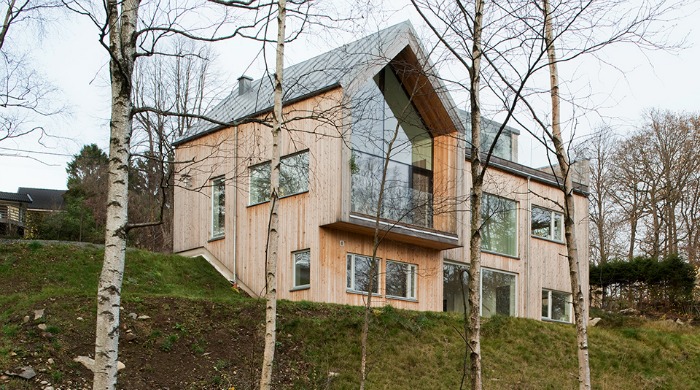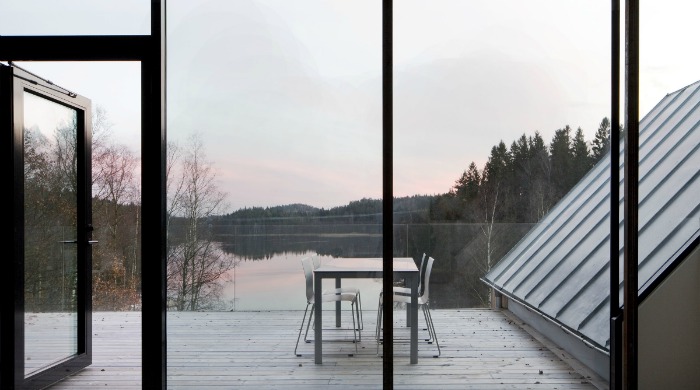 Words by Angharad Jones. Images property of Kjellgren Kaminsky Architecture.