The middle, smallest (it has a population of about 160) and least developed of the Aran Islands in Galway Bay, Inis Meáin is wild west coast of Ireland at its best. Its extreme geographical location makes for unrivalled natural beauty, while traditional Irish culture is very much alive, celebrated and part of island life, with the community predominantly Irish-speaking.
The place to stay on the island is Inis Meáin Restaurant & Suites. Sitting low just beside the sea, the five suites all feature an expanse of glass offering panoramic views of their surroundings, while inside the interior is contemporary and stylish – think uses of wood, lime and stone that reflect the makeup of the island, soft greys, crisp whites and an exceptional attention to detail.
The restaurant is equally as simple, and well executed. Chef Ruairí de Blacam – who also owns the hotel, together with wife Marie-Thérèse – creates a four-course dinner that changes every night, based around ingredients from the island. Each dish has just two elements, resulting in food that is clean, light and incredibly fresh; raw urchins, lobster tail and wild garlic aioli, and monkfish chop and sweet peppers are just a few of the dishes served up at Inis Meáin Restaurant.
A real getaway and escape from modern life, Inis Meáin Suites blends tradition, modernity, style and heritage, resulting in an unforgettable experience. For more information, visit the Inis Meáin Restaurant & Suites website.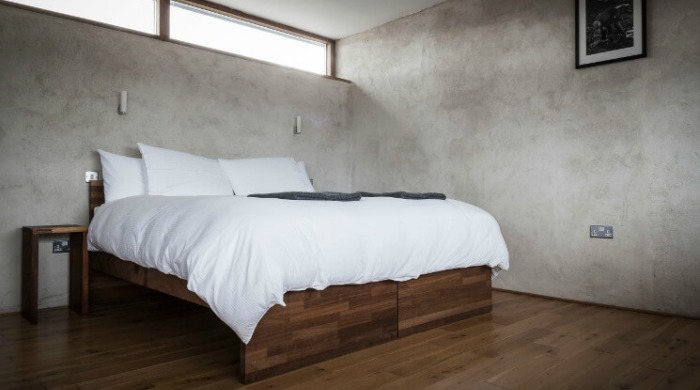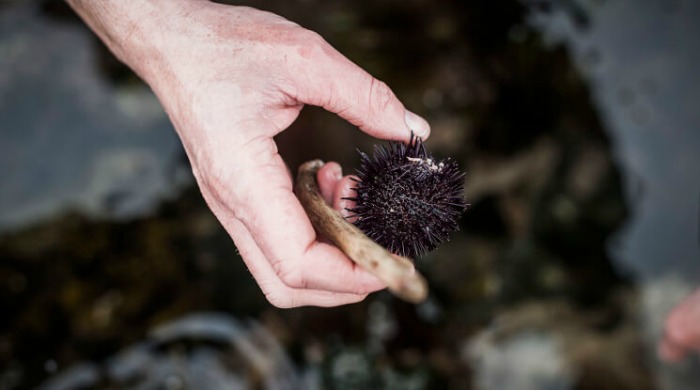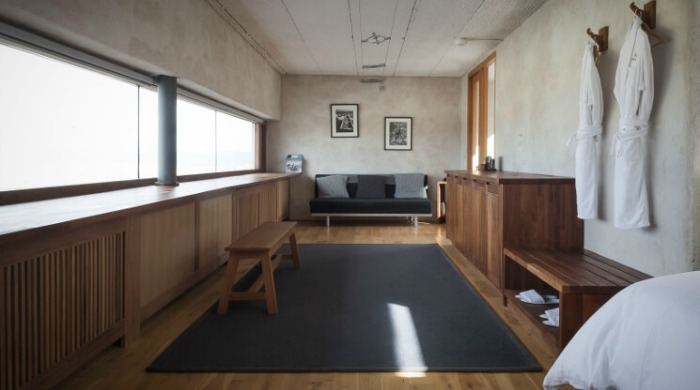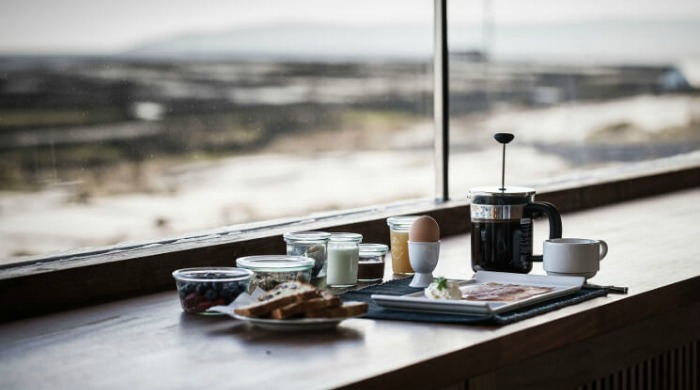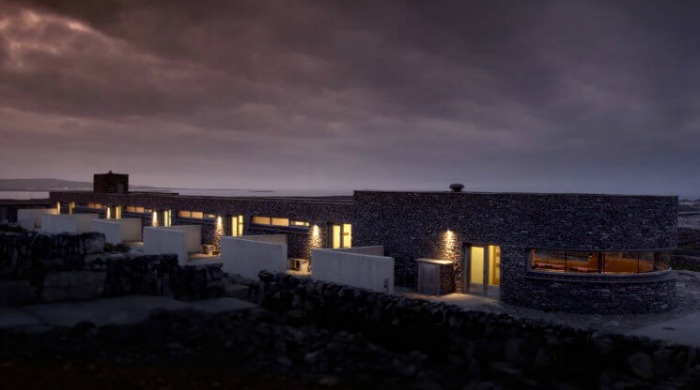 Words by Angharad Jones. Images courtesy of Inis Meáin Restaurant & Suites.