When it comes to bathroom cabinets, the urge to fill it with products is all too real. Scrap those locked away cupboards though, and you're forced to keep only the necessary items, like in this minimal bathroom in Milan.
With clean white walls and raw concrete taking the place of tiling, the bathroom has a minimalist aesthetic, with just a couple of glass shelves adding to the overall look. Small baskets and tin containers are used to hold fresh white towels, while a built-in alcove is used to store and hide away just a few products.
The rest of the bathroom is kept simple, with a slim mirror, a couple of lamps and one small plant making up the only adornments.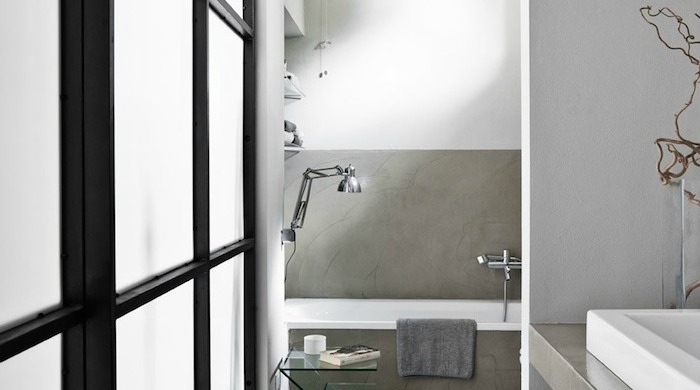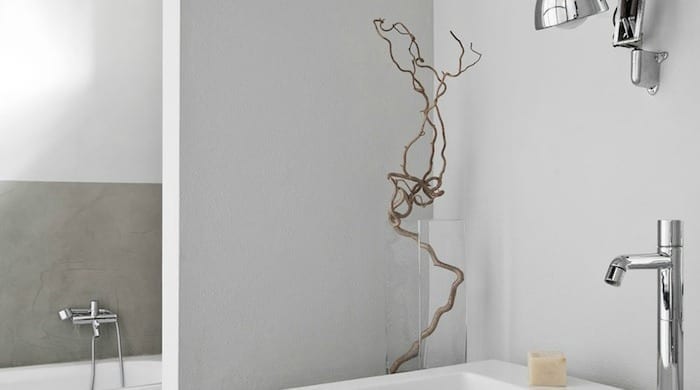 Words by Angharad Jones. Images property of Morten Holtum via Bo Bedre.