In the middle of Italy's capital city, this modern Rome apartment is natural, relaxed and epitomises contemporary Italian design.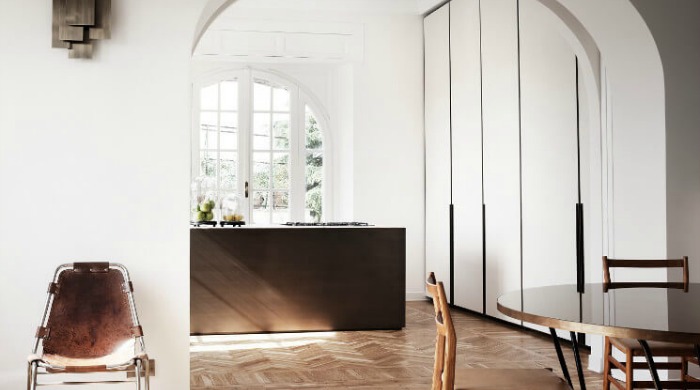 Rome is a city that's rich in history and culture, and this is something that's still reflected in its architecture. From classical Renaissance and elaborate Baroque, to neoclassical style and the large, austere Fascist architecture of the early 20th century, Rome has documented its many eras of history through its impressive buildings.
It's not just churches, palaces or government buildings either – the same applies to Rome's apartments that are full of character, history and elegant design features. This apartment in the heart of the city is the perfect example. Designed by architectural and design studio Quincoces dragò & partners, the renovated home seamlessly blends the historic nature of the space with modern design.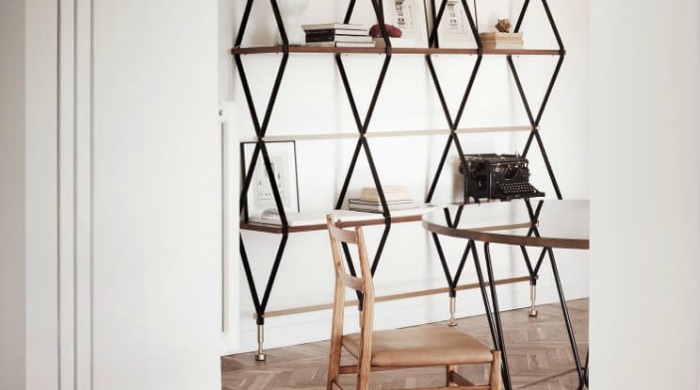 White walls make up the interior, with archways leading the way from room to room, and collapsible doors enabling open-plan or sectioned-off living for privacy when required. Parquet flooring runs through this modern Rome apartment – a patterned rug adding warmth and texture to the living room – until you reach the bathroom which is floor-to-ceiling marble.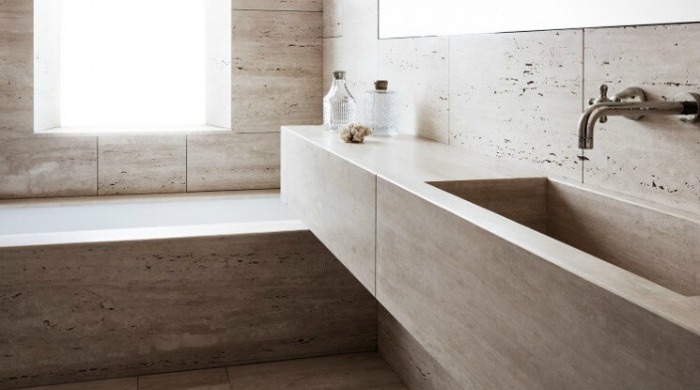 The colour palette is neutral throughout; dark wood contrasts with the stark white walls, while the use of marble in the kitchen and bathroom is a nod to classic Italian design. Vintage leather seating in mid-century-inspired designs adds contemporary style to the space, while a large soft sofa adds a homely touch to the living room.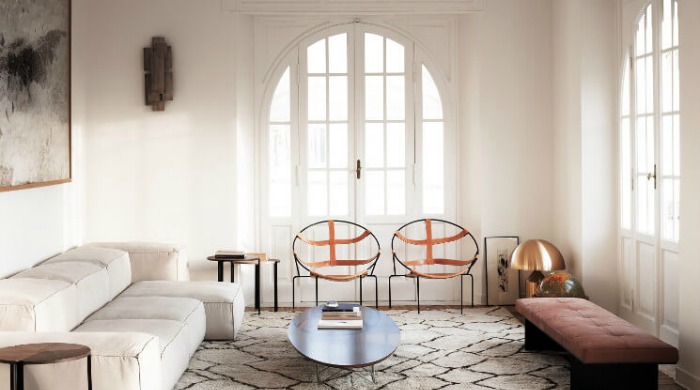 Pared back, clean and with a few select design details, this apartment brings the historic home into the 21st century, and is at the forefront of new Italian design. Plus, it's got an enviable view from the kitchen that looks right out across the city.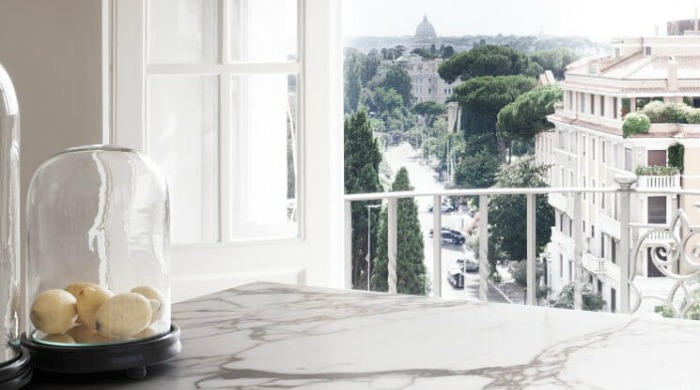 To see more of Quincoces-dragò & partners' work, go to their website >>
Words by Angharad Jones. Images property of Quincoces-dragò & partners.