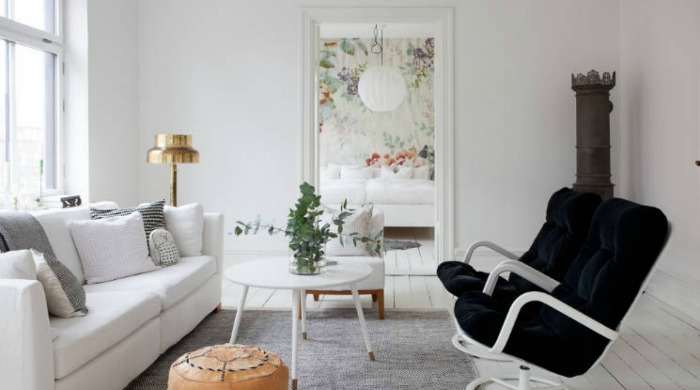 Interior design and homes blog Apartment Therapy is one of our go-to sites for images of beautiful homes, styling tips and tricks, and inspiration from spaces all over the world. From DIY projects, storage ideas and real-life renovations, Apartment Therapy is an endless source of inspiration that covers all tastes and designs, from studio flats to grand townhouses and country mansions.
One of the biggest interiors trends we've seen in the past couple of years is the simple, minimalist Scandinavian design aesthetic. Super stylish yet totally effortless and uncontrived, Scandinavian interiors are timeless and can be easily recreated in your own home. We love these Scandinavian spaces we spotted on Apartment Therapy and will be taking inspiration for our own homes.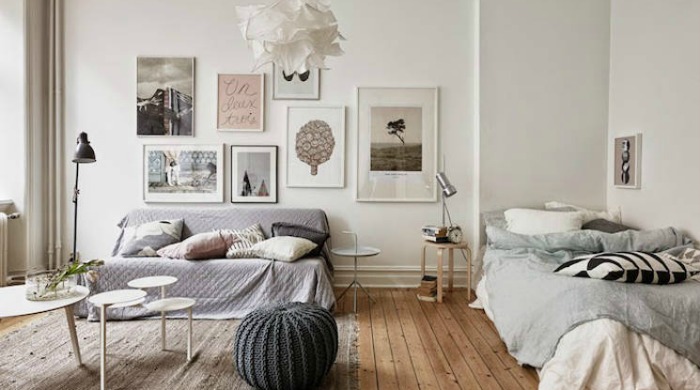 Neutral colours are typical of Scandinavian design, creating clean and simple spaces. Wooden floors – left bare or painted – fit in with the natural, rustic aesthetic, while white walls provide the perfect blank canvas for displaying mirrors and creating gallery walls. Mixing textures and adding retro pieces gives personality to the room.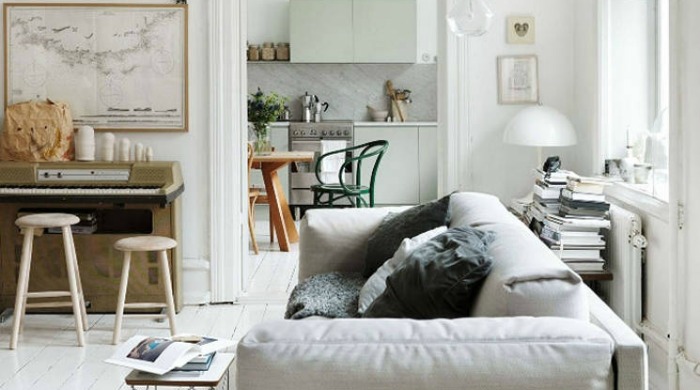 This space incorporates colour into the room, without swaying from minimalist Scandinavian design. The black floorboards provide a real contrast to the white walls and simple furnishings, and the bold rug becomes an interesting centre piece.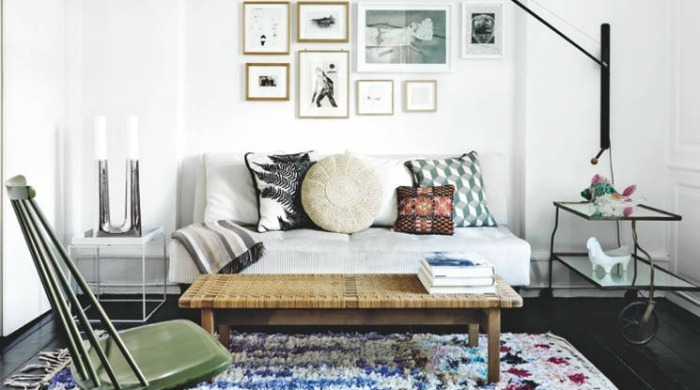 As a contrast to Scandi simplicity, this Californian room featured on Apartment Therapy uses antique furniture and lighting to bring history and elegance into a modern space. With a velvet blue sofa being the statement piece, different tones of brown are used to add to the antique feel, offsetting the clean white walls perfectly.