Escape for a moment to the tranquil setting of this impeccably decorated antique Barcelona apartment. Every inch of this apartment is sublime; it has become a piece of art created solely for its inhabitants by Miquel Alzueta, curator of mid-century furniture and contemporary art. The influence can be seen running throughout the apartment with pieces of art, both antique and contemporary, featured in almost every room.
At the instruction of the owners, the apartment is decorated exclusively with French antique furniture from renowned French designers such as Prouvé, Mouille and Perriand, blending together the Barcelona apartment building's Haussman architecture with Parisian chic.
Miquel Alzueta helped the owners find the perfect building, perfect apartment and perfect furniture to create their dream home. He strove to find an empty container, a blank canvas almost in which to imprint the spirit, style and personality of the owners, alongside architect Francesc Rife who assisted in the subtle modifications of the floor plan.
Once they began to add the sourced, antique French furniture, they realised that they needed little else. Each piece spoke with such volume that they became the masterpiece within the rooms.
To see more of the apartment, visit revistaad.es >>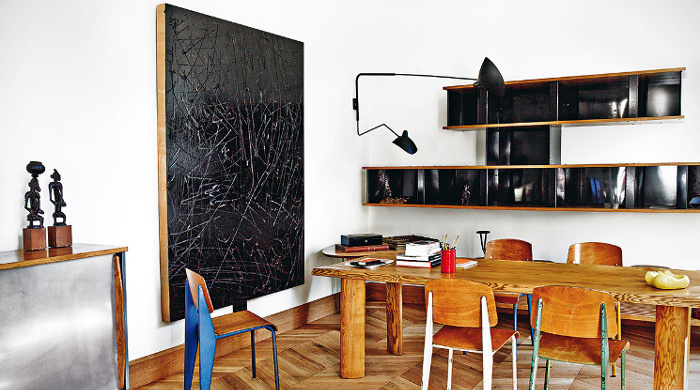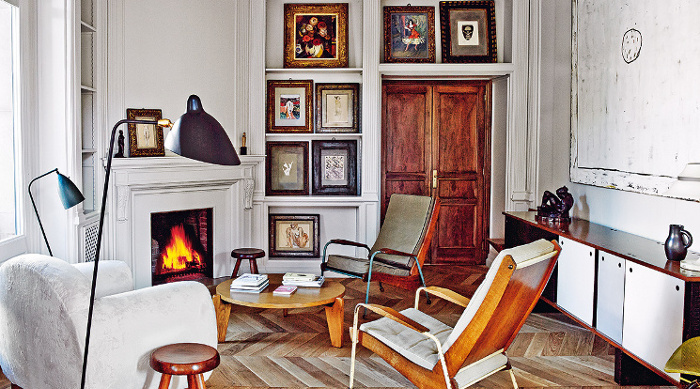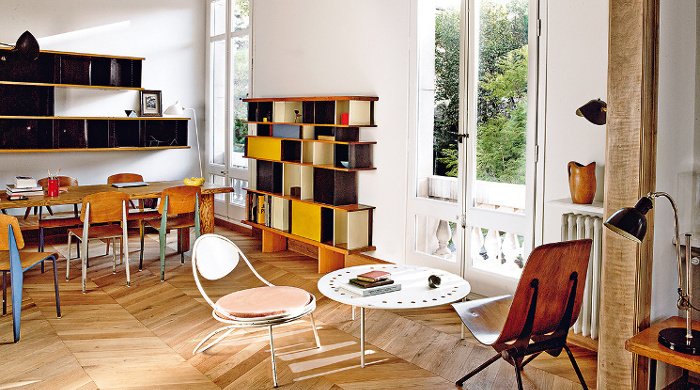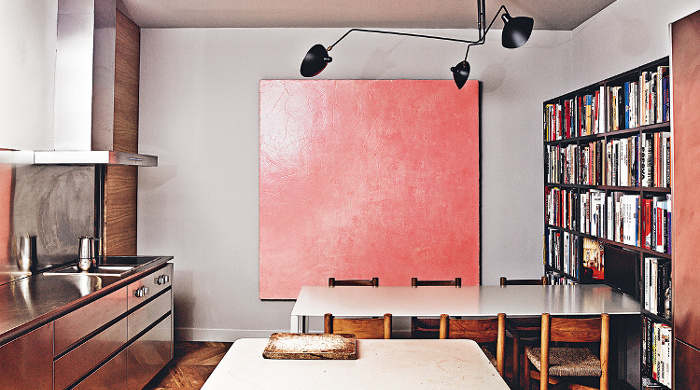 Words by Clare Potts. Images property of Pablo Zamora