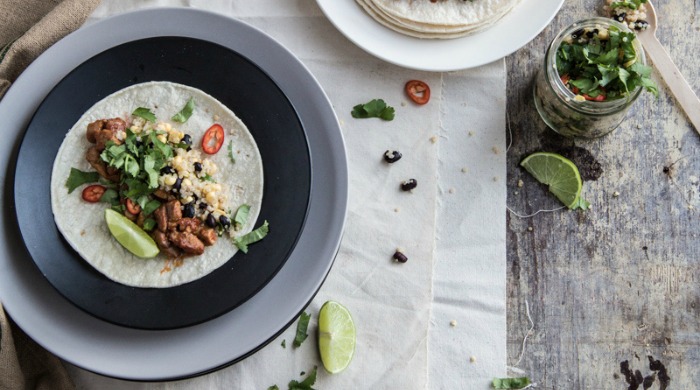 Smokey Chicken and Black Bean Tacos with Lime
Combining friends and food is what summer evenings are all about, this recipe for Smokey Chicken Tacos is fast becoming one of our favourites to share with friends and family. It's simple, incredibly tasty and everything can be spread on the table for each guest to build their own.
The recipe is from Cook Republic, a blog run by Sneh Roy and Aussie obsessed with food, cooking and photography, a girl after my own heart. Since her first foray into blogging eight years ago, Sneh has been awarded the Best Australian Blog Award, written for Elle Australia and published her very own cookbook, as well as all of this she's also raised her two children Rivs and Rishi who are destined to become foodies too.
Cook Republic is full of inspiring recipes, family friendly ideas and stunning photography, be inspired by this recipe to go and find out more.
Serves 4
Ingredients
For the chicken:
6 chicken thigh fillets (700g) cut into 1 inch strips
2 cloves of garlic, minced
1 tablespoon olive oil
1 tablespoon ground cumin
1 teaspoon smoked paprika
1 teaspoon salt
200g canned diced tomatoes
For the salad:
2 cups cooked quinoa
1 cup fresh corn kernels
½ cup canned black beans
½ cup fresh coriander leaves, chopped
Juice of 1 lime
Salt to taste
To serve:
8 tortillas
Sliced red chilli
Handful of coriander leaves
Lime wedges
Sour cream (optional)
FOR THE FULL METHOD, VISIT COOK REPUBLIC >>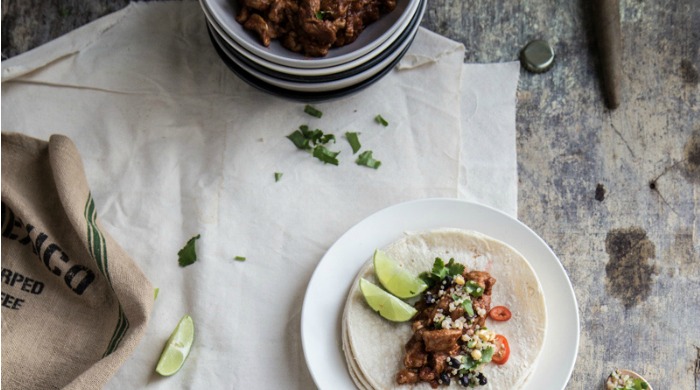 Words by Clare Potts. Recipe and images property of Sneh of Cook Republic.