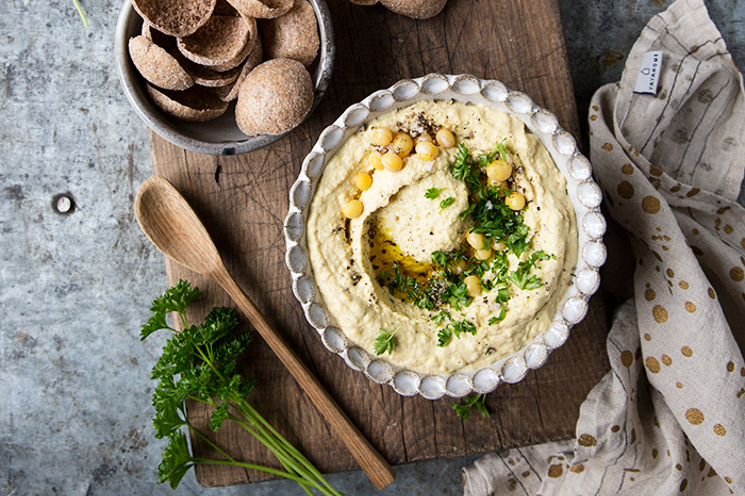 Hummus: the versatile dip originating in Egypt and the Levant and dating back centuries. Traditionally made from chickpeas, tahini and olive oil, hummus is packed full of nutritional content – making that pitta bread and dip snack all the sweeter.
Hummus is one of those foods that is better made from scratch with that fresh, homemade taste – plus it's simple and quick to put together. With society's ever-increasing (and rightly so) preoccupation with sustainability and the use of local products, Swedish food blogger Sonja Dahlgren from Dagmar's Kitchen has looked to more local ingredients for a slightly different take on the age-old recipe.
Swapping chickpeas and tahini for yellow peas and rapeseed oil, it uses Swedish staples and still has the added health benefits – protein, fibre, potassium and vitamin B among them. The ingredients deliver a similar result to traditional hummus, although with a slightly thicker consistency and earthier taste. For the full recipe, go to Dagmar's Kitchen.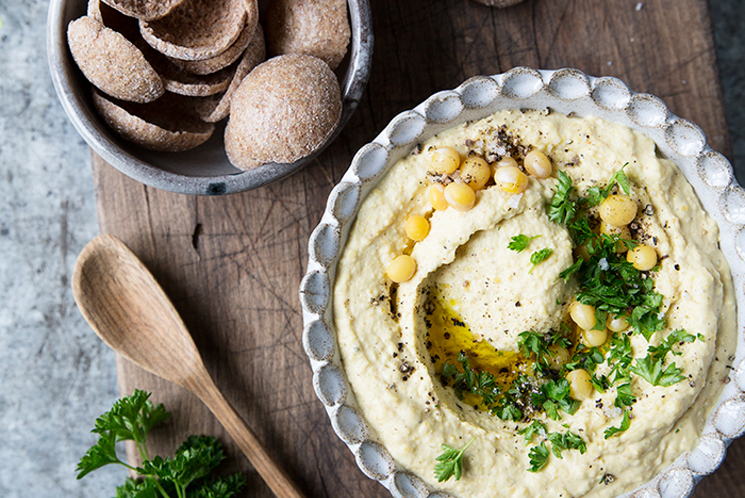 Words by Angharad Jones. Images property of Sonja Dahlgren