Summer is a time when we overhaul our eating habits and embrace everything natural, for a time at least… If you're currently on a health kick, we thoroughly recommend trying some of our favourite healthy summer recipes below. They embrace having a little of what you love and using organic, natural produce where possible. That's good in our books.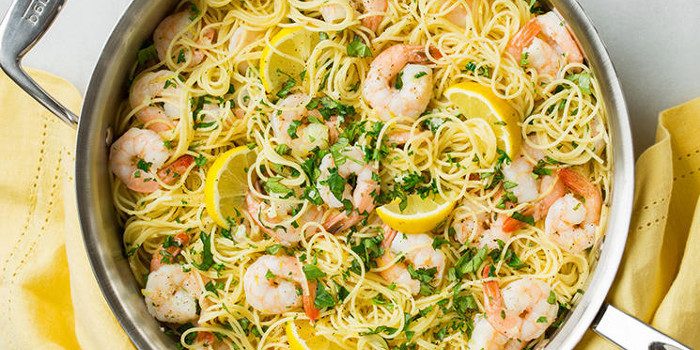 Pasta is one of the things I crave the most when I'm eating healthily, but this recipe lets you enjoy a little of what you love along with a whole host of goodness. A tumble of angel hair pasta, prawns, lemon and parmesan gives you all of the flavour with a fraction of the calories.
To see the full recipe, visit Cooking Classy here.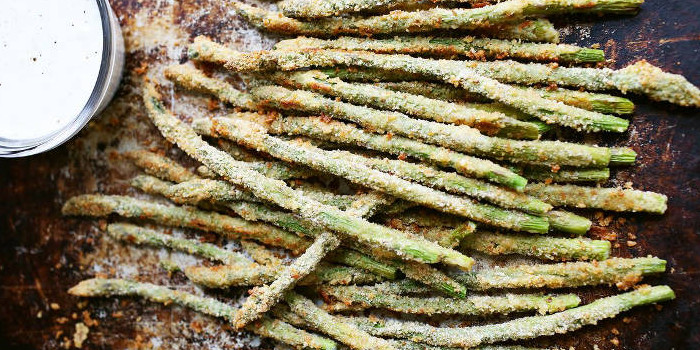 This is one of my favourite recipes of the year so far, so simple but easily one of the best ways to eat asparagus. Baked in the oven in coats of breadcrumbs, accompanied by a mouth-watering lemon mayonnaise, they are the perfect summer snack.
To see the full recipe, visit A Beautiful Mess here.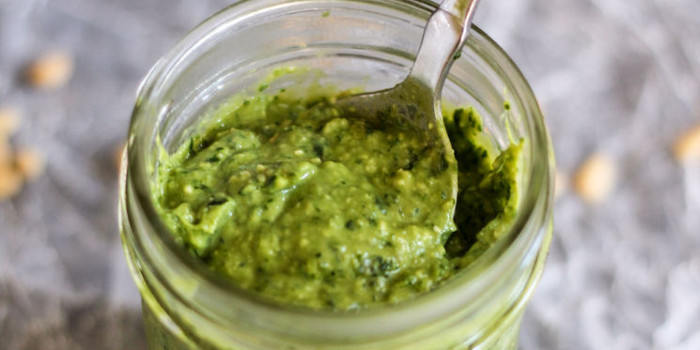 Pesto is so simple, but so comforting and delicious stirred into a big bowl of freshly cooked pasta. But it is also packed with calories (even if they are mostly from healthy fats), we love Monique's take on pesto using creamy avocado instead of the usual olive oil. Lighter but still incredible.
To see the full recipe, visit Ambitious Kitchen here.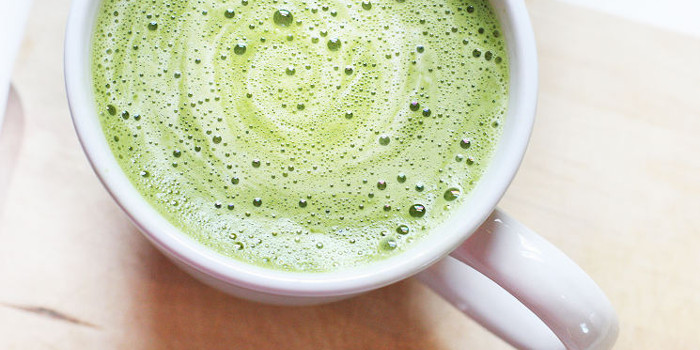 Matcha lattes are everywhere. No longer are they confined to small cafes in Tokyo, they have made their way across all sorts of ponds to grace your breakfast table. A combination of milk and Matcha green tea leaf powder, this angelic cup will give you a caffeine boost as well as a burst of anti-oxidants.
To see the full recipe, visit Peace Love Shea here.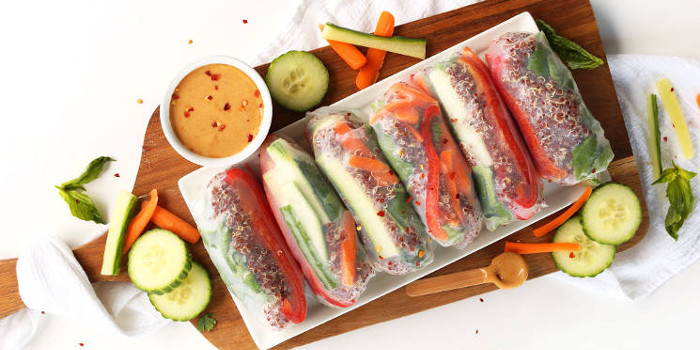 Perfectly packaged, these quinoa spring rolls are ideal for lunch on the go. Not only are these spring rolls tasty, they're also teeming with protein, fibre, vitamins and minerals. They're spring rolls taken to a whole new healthy level.
To see the full recipe, visit The Minimalist Baker here.
Words by Clare Potts. Images property of each blogger, click on the links above for details.