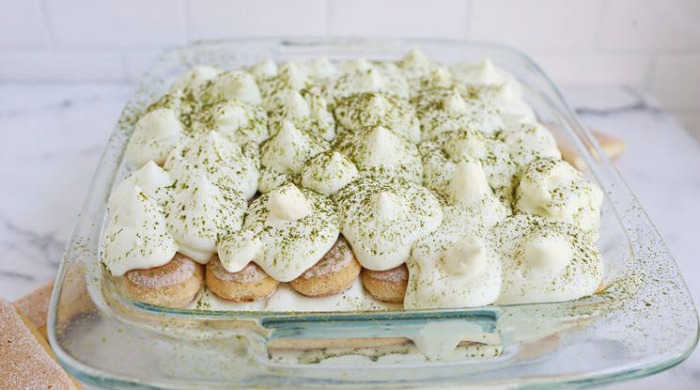 When it comes to desserts, those simple ones that are easy to make, look impressive and taste even better win in our books. After all, why take the fun out of pudding with something that's difficult to assemble and takes hours to create? Enter tiramisu, that classic dessert that's like a warm (delicious) hug and is sure to impress guests.
We like to do things a little differently at Coggles though, which is why this green tea and white chocolate tiramisu recipe we spotted on A Beautiful Mess has topped our must-try recipe list. By forgoing the traditional espresso, marsala wine and chocolate and using matcha green tea and white chocolate liqueur instead, this recipe has all of the features of the classic but with an unexpected twist.
A simple dessert, lady fingers are soaked in a green tea/liqueur mixture, then topped with a whipped cream mixture and built up to create layers. For the full recipe, visit A Beautiful Mess here.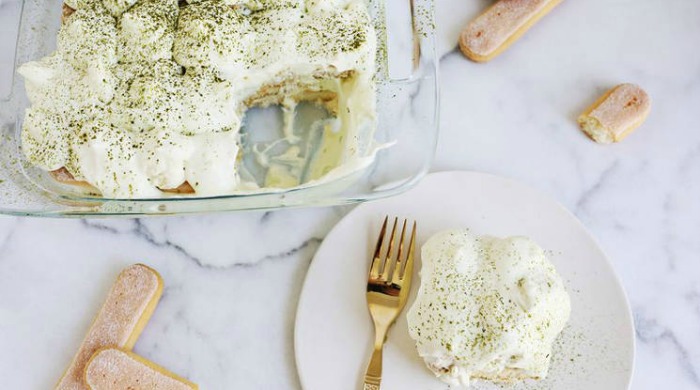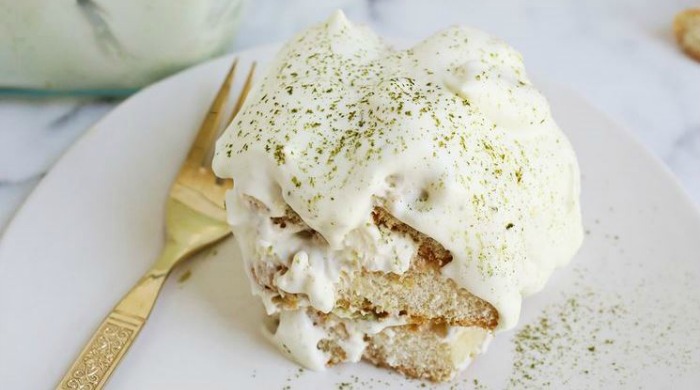 Words by Angharad Jones. Images property of A Beautiful Mess