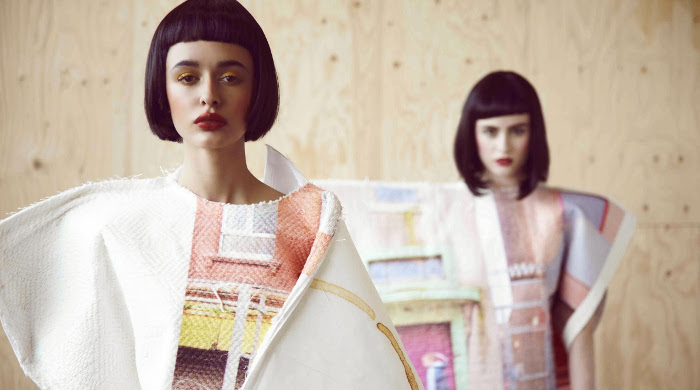 Vogue x Muuse Talents Young Vision Award 
Celebrating emerging designers worldwide Muuse has been cultivating young talent for generations. Built on the foundations of late 1700s Scandinavian cooperative movement, Muuse offers something a little different to your everyday store. Each collection is designed by a collection of people, with the creative direction steered by an emerging designer, and the production is managed by Muuse themselves, crediting each designer for their own personal contribution.
Muuse has collaborated with Vogue to present the 'Muuse x Vogue Talents Young Vision Award 2014', a competition with the sole aim to bring young designers to the forefront. The winner will be commissioned to create a capsule collection for and to be sold on Muuse as well as being featured in Vogue.it.
A plethora of young designers have entered and have now been shortlisted to just 50 semi-finalists, you are now the judge. Through an online vote, you can have your say and choose the 'People's Choice winner. Sara Maino, Vogue's Senior Fashion Editor, will be selecting one grand prize winner.
To showcase the talent that is being celebrated within this competition, we have selected a few designers who have caught our eye..
Carrie-Ann Stein
The tongue in cheek 'Signs of the Times' collection immediately caught our attention with oversized tailoring, beautifully bright digital prints and inherently northern undertones.
See more from Carrie Ann Stein and to vote click here
Ragna Bjarnadóttir
Icelandic designer Ragna Bjarnadóttir has created the wardrobe of a minimalistic ice Queen, each piece is crisp, pale and impeccable. Origami inspired clean folds, metallic fabric and futuristic tendencies run through this collection.
See more from Ragna Bjarnadóttir and to vote click here
Keishin Hoshiko
We spotted Keishin Hoshiko only weeks ago at Graduate Fashion Week, with a collection that brightened up the runway. Geometric prints and muted neon tones in loose fitting cotton fabric create a wearable yet chic collection.
See more from Keishin Hoshiko and to vote click here
FOR FURTHER INFORMATION AND TO CAST YOUR VOTE
Join in with the conversation #MxVT14
Images property of the individual designers, words by Clare Potts