Girlhood, a term so often repeated in popular culture. Marques'Almeida's Autumn/Winter 18 presentation didn't just replicate an image of girlhood, it defined it. The Girls, The Virgin Suicides, this portrayal of a young female on the cusp of something greater, bigger than who she currently is has plagued film and literature. Undone, removed from norms and surrounded by her contemporaries, the Marques'Almeida girl wasn't swayed by trends or styles, she was simply 'being'.
Wild, unkempt hair billowed down the runway with makeup-less faces and deconstructed materials. Art school vibrations filled the room with undone hems, too many ruffles and no distinct colour palette. It worked.
Young girls, growing into womanhood, standing together, both in words and in spirit. Think first house party maybe, attempting to buy beer for the first time, learning to smoke, she's looking up to the older women in her life for inspiration and advice. No distinct theme, just fashion. Tobacco velvet gowns sat next to yellow, checked, over-the-knee-boots and oversized bum bags. Clothes looked like they had been taken apart and re-stitched, oversized sweats borrowed from the boys with 'Truth & Beauty' emblazoned across the chest.
The essence of Marques'Almeida's appeal: A girl that can walk straight off the runway and into everyday life, ready to stand up for the things that she believes in. "My proudest moment is when I say no" was the mantra chanted throughout the show.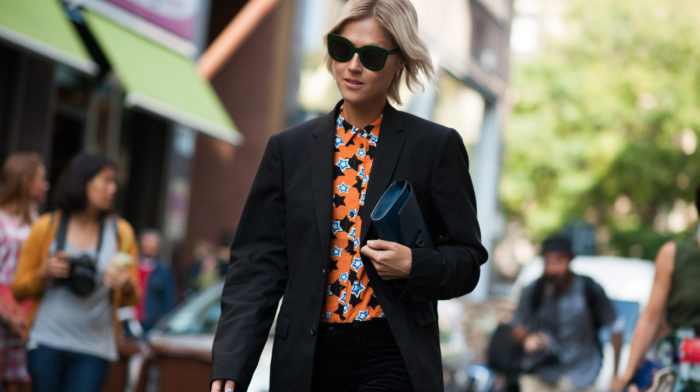 As the world's fashion elite descends on the British capital, Coggles rounds up the best street style looks from London Fashion Week AW18.