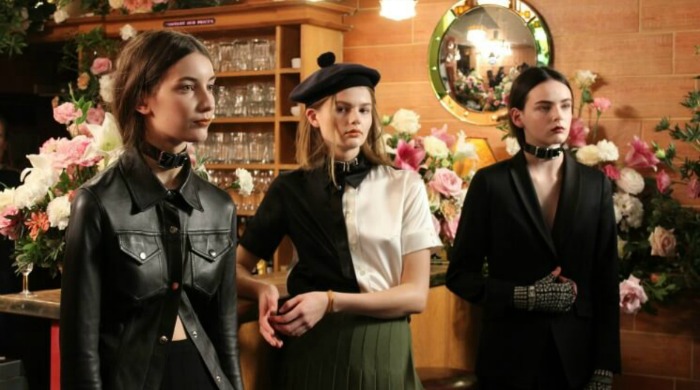 Soho's Union Club played host to the Le Kilt AW16 presentation, with the dark red rooms filled with flowers and models standing around ever so nonchalantly in Samantha McCoach's designs for next season.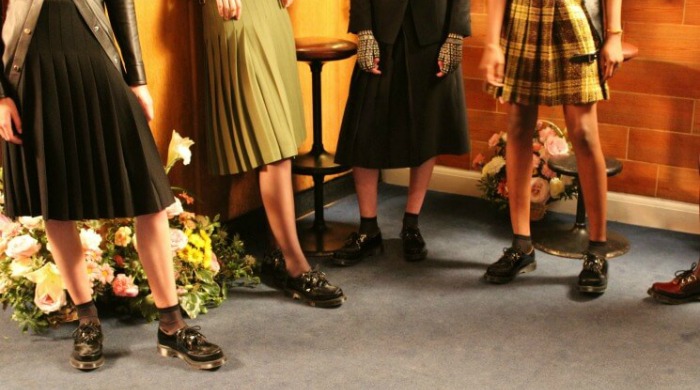 For Autumn/Winter '16, McCoach seemed to take elements for her two previous seasons – SS16 and AW15 – and created a collection that met somewhere in the middle. AW15 saw preppy, Gossip Girl-inspired looks with school-girl kilts, cashmere tam o'shanters and slightly-too-big blazers, while SS16 was all about the rebellion; scuffed Converse, '60s-inspired prints and sheer panels.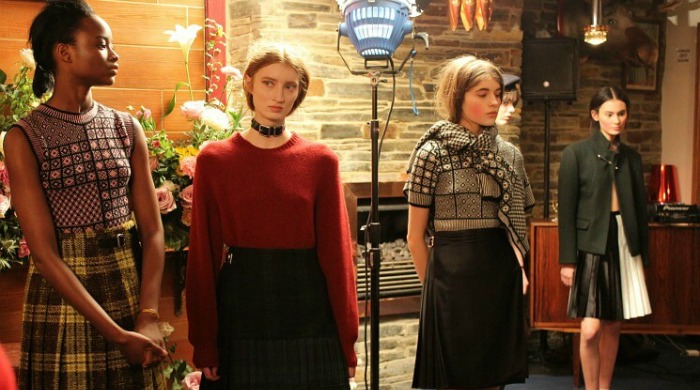 The latest collection was grunge-meets-prep, with buckled leather chokers worn with tartan kilts and cashmere jumpers, sweater sets (cardigan tied around the shoulders included) paired with leather kilts, clashing prints and leather shirts unbuttoned to the navel. Outfits were finished off tam o'shanters, messy hair, thick-soled shoes and sheer ankle socks – adding to that boarding-school-girl-gone-bad look.
Words and images by Angharad Jones