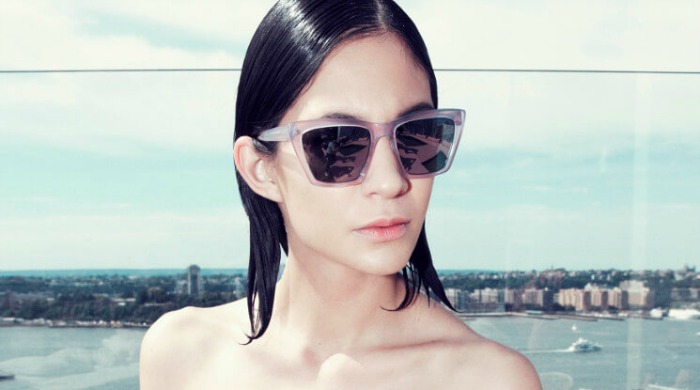 London-based resort wear brand Prism is renowned for its sleek, minimal and contemporary swimwear, sunglasses and sandals.
The brand was launched in 2009 by Anna Laub, who despite any formal design training, certainly cut her teeth in the fashion industry long before venturing out on her own, her years of research paying off. Aged 13, London-bred Laub was snapped up as a model before gaining degrees in psychology and philosophy, starting youth magazine Pure and writing for the likes of the New York Times and the LA Times.
It was when she was head of content for Europe at trend forecaster WGSN that Laub came up with the idea for Prism. Short-sighted, she needed a pair of optical glasses that wouldn't look out of place on the front row at fashion shows around the world; unable to find such a pair, she decided to go out and make her own. Locating a family-run factory near Venice, she created five styles for herself, which were soon picked up and stocked at Colette and Dover Street Market.
Prism soon ventured into the realm of swimwear and sunglasses, referencing vintage styles for to create designs that are subtly glamorous and timeless yet contemporary.