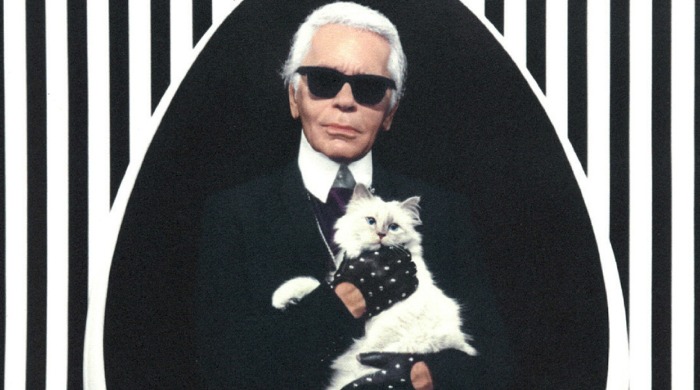 Fashion's most infamous kittykat, Choupette is the pet of Karl Lagerfeld, head of design and creative director at legendary fashion house Chanel, as well as the man behind the eponymous label, Karl Lagerfeld. A gift from french male model Baptiste Giabiconi, Lagerfeld has since remarked 'People are stunned by her … soon people will talk more about Choupette than me!'
With the launch of the Monster Choupette capsule collection by Karl Lagerfeld this fall, we're tempted to agree. The beautiful ivory-coloured puss made her first media appearance on social site Twitter on January 16, 2012, with the account @Choupettesdiary having accumulated 44.3k followers since. Authored by Ashley Tschudin, Choupette has had many interviews with high end fashion magazines (most famously with Laetitia Casta in a ten page editorial for V Magazine) however Karl Lagerfeld has since dismissed the possibility of her taking part in many more campaigns, stating 'I'm commercial; she's not'.
Choupette has been tipped as the inspiration behind many Chanel campaigns, the muse behind a rumoured Chanel bag called 'The Choupette' in Lagerfeld's Fall 2012 show, as well as her powder blue eyes taking credit for the cornflower blue which featured heavily in the Spring Couture Collection in 2012. The inspiration behind the Monster Choupette collection needs no explanation, however we doubt she is as monstrous as all that, Lagerfeld confessing ' I never thought that I would fall in love like this with a cat'.