London-based PRISM has become a bit of a cult brand, renowned for its contemporary and minimal sunglasses, swimwear and sandals. Founded in 2009 by ex-model and journalist Anna Laub, the collection spans metallic swimsuits and flatforms, futuristic-meets-retro sunglasses and chic cover-ups. We spoke to Laub about the SS16 collection, her must-visit travel destinations and what she's packing in her suitcase this summer.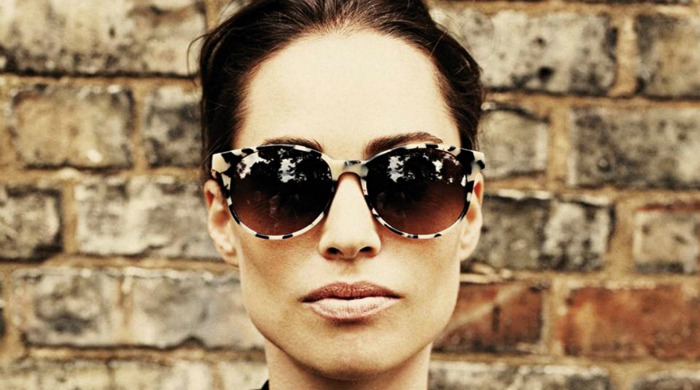 Question:

How would you describe PRISM?

Answer:

A minimal, modern, resortwear brand focused on fit and an attention to detail.

Question:

You worked as a journalist in the fashion industry before launching PRISM – how has your background helped you develop the brand?

Answer:

I think it gave me a good overview of the industry and an insight into the workings of the backend of the industry in relation to retail, distribution and marketing especially.

Question:

How did you find the transition to fashion designer?

Answer:

When I was working at WGSN I went through a similar process running a trends team – coming up with ideas and doing mood boards seasonally but I never got to actually make a physical product. I found it very cathartic and fulfilling once I actually started to do that and look at the physical detail of everything.

Question:

What was the inspiration behind the SS16 collection?

Answer:

I was looking at a lot of images of light installations – and also things like shadows creating patterns. A kind of futuristic animal print.

Question:

Do you have a favourite piece?

Answer:

At the moment I love the Calvi sunglasses in tiger stripe, the Negril white fringe shirtdress and the Palawan metal platform sandals.

Question:

What's your ultimate travel destination?

Answer:

I love a place with a great view, great people and great food – it could be anywhere from Positano in Italy to Negril in Jamaica.

Question:

What's in your holiday wardrobe this summer?

Answer:

All my favourite pieces above and more…

Question:

PRISM has expanded a lot since it began – what can we expect to see next?

Answer:

There will always be something new from PRISM whether it be an exciting collaboration with another brand or another facet of the resortwear. At the moment we are just concentrating on the products we are doing – swimwear, beachwear sunglasses, sandals – and trying to make them better and better.
Words by Angharad Jones. Image courtesy of PRISM.