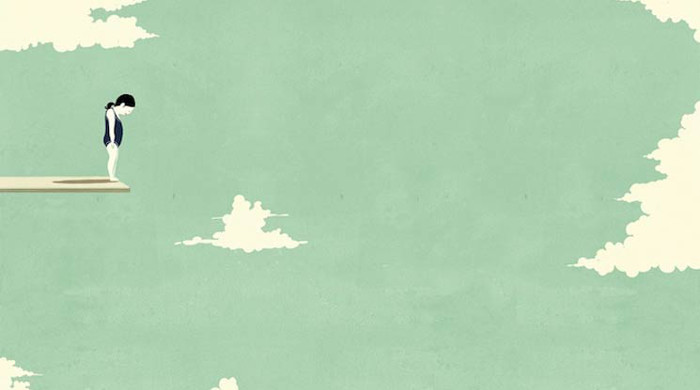 Alessandro Gottardo, also know as illustrator Shout, has captured our hearts with his simple, surreal but often incredibly sweet illustrations.
The muted tones, sense of isolation of his subjects and dreamy characteristics have a calming effect, drawing you into his world.
We spoke to Alessandro about travel, his inspiration and what's around the corner.
Question:

What inspires you to create your illustrations?

Answer:

Everything I see, everything I do, my everyday life inspires me.

Question:

You've travelled all around the world, but where is your favourite place?

Answer:

I did, I have been in many foreign countries, I cannot chose just one so I have created a sort  of short list:

San Francisco is the best city to live;

Copenhagen is the best city to see things inside building,it's an amazing place to eat as well;

Amsterdam is the best city for fresh design and the application of art;

Stockholm is lovely outdoor city;

Shanghai is the city of contradiction, it's fascinating;

Osaka best city for interior design, there's plenty of concept stores there, cafe furniture store book store restaurant clothes all under one roof.

But the city in my heart is Venice.

Question:

What medium do you work with and is there another medium you're interested in trying out?

Answer:

I use a mixed media, Corel painter mixed with Photoshop and hand illustrated drawings and paintings. I'd like to work only on traditional media, which I've been working on recently.

Question:

What can we expect to see from you next?

Answer:

My new website first of all, which will be launching in September. An original high-res image will be downloadable for free for anyone who like to do that, probably a new monographic book and a lot of exhibitions here and there.
For further information, visit Alessandro's current site here. Images courtesy of Alessandro Gottardo