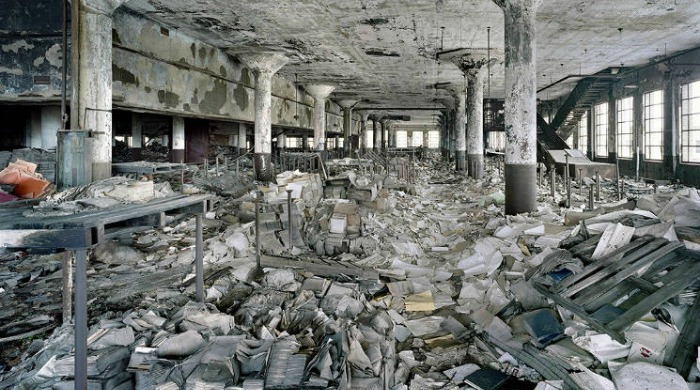 French photographers Yves Marchand and Romain Meffre have captured the forgotten buildings that now make up the city of Detroit's landscape in their collection named The Ruins of Detroit. What was once the industrial capital of the 20th Century is now a city of abandonment, economic decline and ruin.
When Henry Ford founded the Ford Motor Company in 1903, it started what was to become Detroit's heyday; its era as the world's automotive capital. The rapid growth of the industry brought millions of new residents and migrants to the city; by 1950 the population had grown from 285,000 to two million. It became a city of wealth, aspiration and affluence; the American dream was realised.
Then Detroit's landscape started to shift. In the 1950s the white middle class moved to new suburban towns and segregation increased. Automation, new international competition and plants relocating to the southern U.S., Canada and Mexico lead to economic decline, having ripple effects across the city and resulting in one of America's most violent riots in 1967. Businesses and residents fled, abandoning shops, houses and manufacturing plants. The city became notorious for violent crime in the 1970s and 80s and now Detroit is often described as a ghost town.
The Ruins of Detroit by Marchand and Meffre captures how the once-thriving city looks today. The grand and beautiful buildings give a glimpse into yesteryear, while abandoned furniture, clothes, papers and photographs show the sheer haste and desperation that people left with.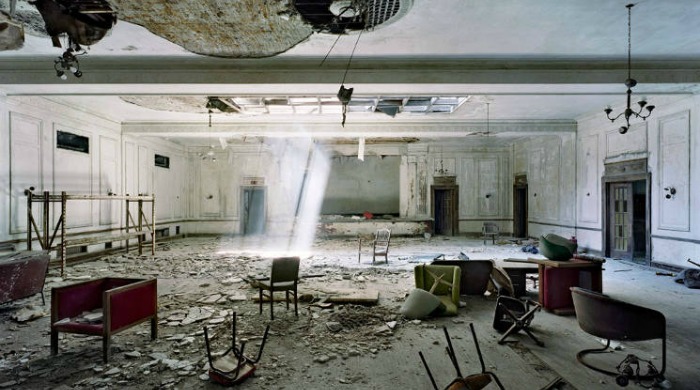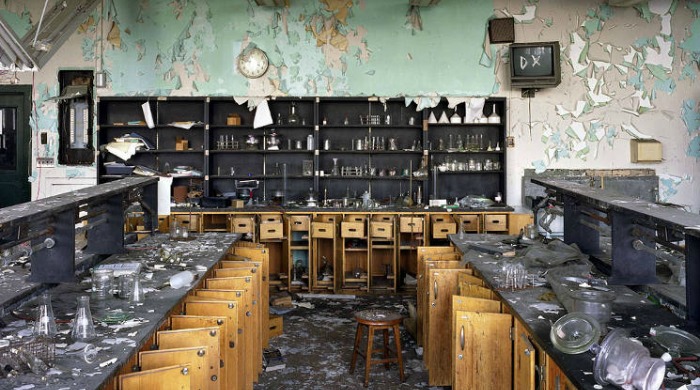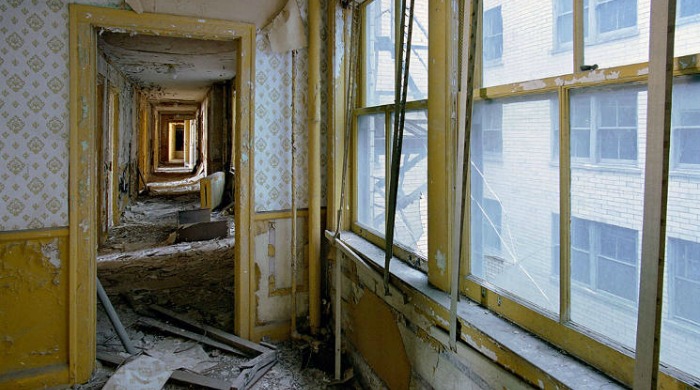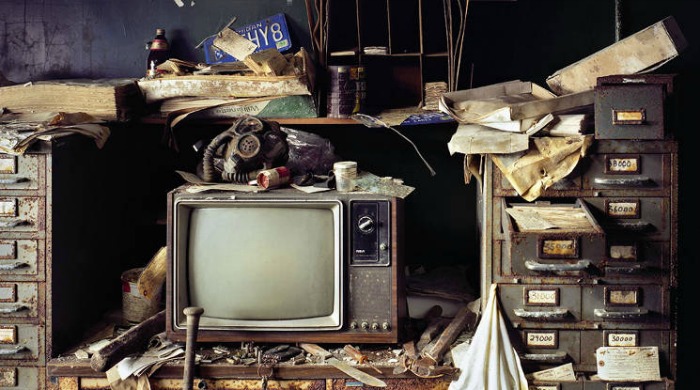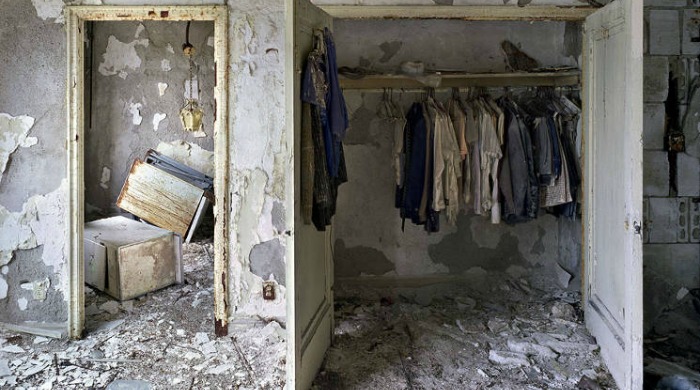 To see more of Marchand and Meffre's photography, visit their website >>
Words by Angharad Jones. Images property of Yves Marchand and Romain Meffre.