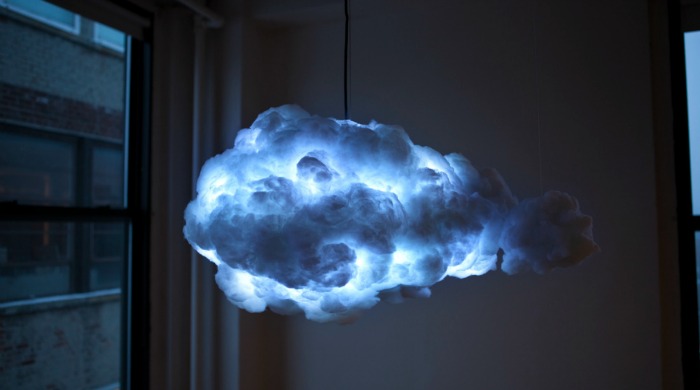 Ever fancied having a thunderstorm in your living room? We hadn't either, until we discovered Richard Clarkson's Cloud.
At first glance, it looks fairly unassuming, a fluffy off-white cloud hanging from the ceiling, nothing to see here. But the technology is programmed to react to movement, sound and mood, creating a lightning affect that is mesmerising to watch.
Reacting to movement as you pass by, it mimics a thunderstorm that is controlled entirely by you. it also has a powerful speaker concealed within, and can stream music through any device that is Bluetooth compatible. The lightning reacts to this to create a thunderstorm that follows the beat of your chosen song. But if you prefer a more soothing light, you can switch to nightlight mode.
The Cloud has come a long way from the very first brief to creative an interactive object that was compatible with the Arduino Platform (a technology platform to build interactive products) which opened the door to the possibilities. A basic prototype was born in 2012 but it has now developed into the interactive, robust, more powerful Cloud that we see today, it also has the ability to pair with other clouds in the same space to create a network of clouds reacting to each other.
Each Cloud arrives wrapped in a silver lining; it's all about the little touches.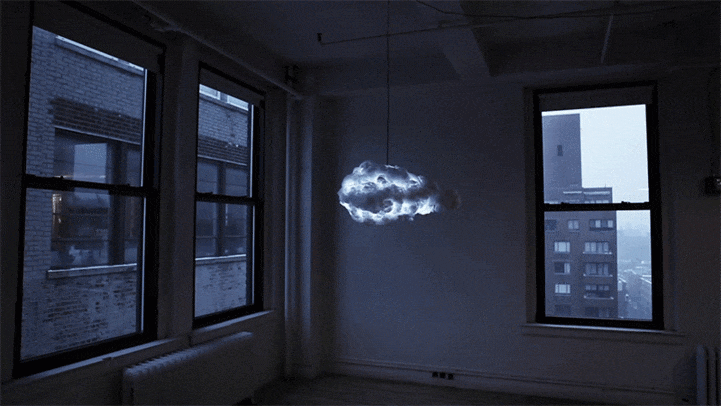 Words by Clare Potts. Images property of Richard Clarkson.