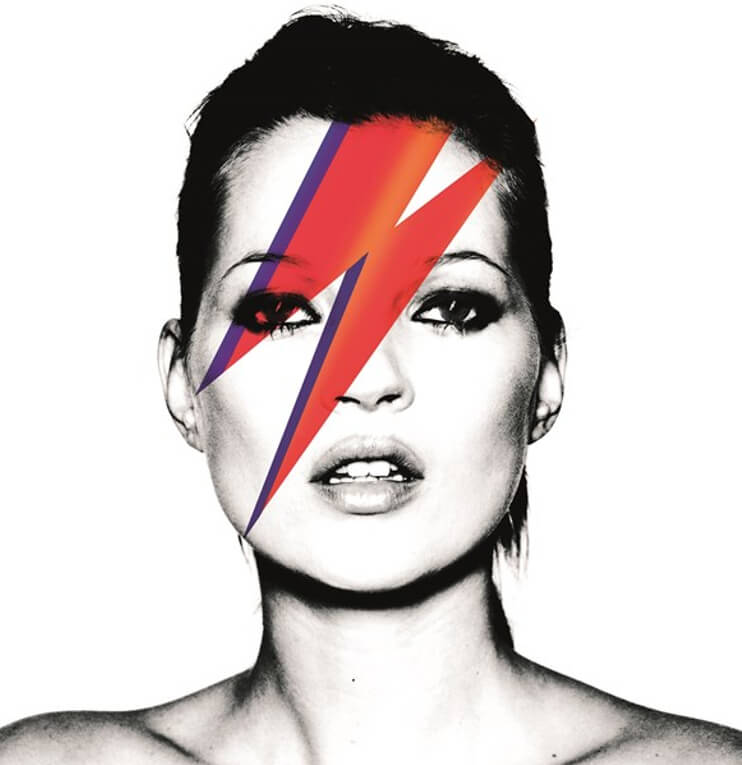 A curated collection of the coolest cultural goings-on this week.
1) New Perspectives on Fashion Week: While our attention is normally absorbed by the glitz and glamour of the catwalk at Fashion Week, photographer Polly Brown has this year decided to capture an alternative version of events. Brown turned her lens instead to the people "there to capture beauty, serenity, luxury and high-end fashion": the photographers themselves. You can see her work over at AnOther Mag.
2) Iconic British fashion photographer Nick Knight has been discussing the influence of David Bowie on his work ahead of SHOWstudio's David Bowie: Oooh Fashion! Project in London. The exhibition includes unseen footage of the late musician from Knight's personal archive. Knight, famed for his lightning bolt image of Kate Moss among many other iconic looks, discusses how "different things turn us on at different times, which seems to be a much more sane way of looking at sexuality. That's kind of what Bowie first started, and that was why he spoke to me back in 1974". Read the full interview over at Dazed Magazine and find out more about the SHOWstudio project on the official website.
3) Unconditional Love: Turner Prize-nominated artist Tracey Emin this week announced the happy news of her marriage. The general response, however, has been shock and confusion after learning that she has in fact wed a rock. Not the sparkly, multi-faceted type normally associated with civil matrimony, but one she literally found at the bottom of her garden in the South of France. After describing her new life partner as 'an anchor, something I can identify with', she discussed how her marriage fits into her artistic vision with The Guardian.
4) American singer Santigold has released an original new video for her single "Can't Get Enough Of Myself" starring Alexander Wang, Jay Z, Pharrell Williams and Olivia Wilde, among others. The video is available in an interactive format on Santigold's website, allowing you to become part of the video using your webcam, and explores themes of narcissism and egocentricity in camera-crazy contemporary culture.
5) SXSW 2016: The world's largest musical festival of its kind, Austin's South by Southwest, came to an end after another year of remarkable performances and exciting new discoveries. Re-cap the festival with our feature on the best of SXSW 2016.
6) During an impromptu announcement in New York this week, pop royalty Prince announced he is currently writing a memoir to be published by Random House next year. The book will be titled "The Beautiful Ones" after a track on iconic album Purple Rain. Can't stand the wait? Dazed Magazine has an ultimate guide to the Purple Prince to tie you over in the meantime.