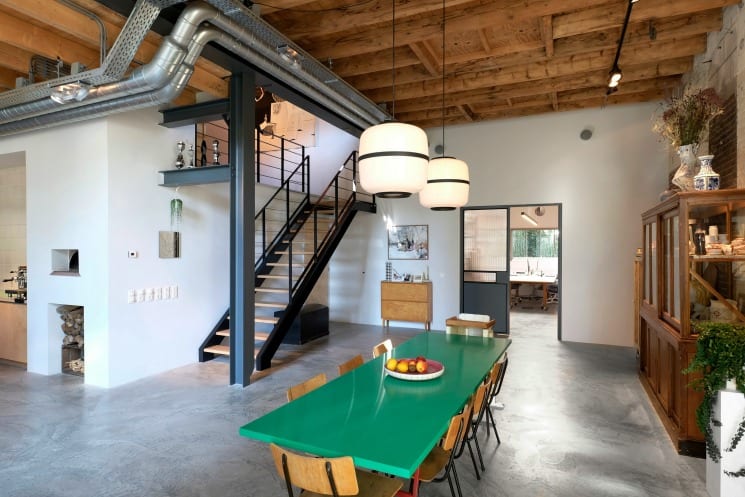 A potato barn may not seem like the most likely place to create a home, but studio Houben & Van Mierlo Architecten have managed to transform two into modern residences. Located in Amsterdam Noord, the neighbouring barns were built in different periods using different methods; the first around the second world war, and the second two decades later.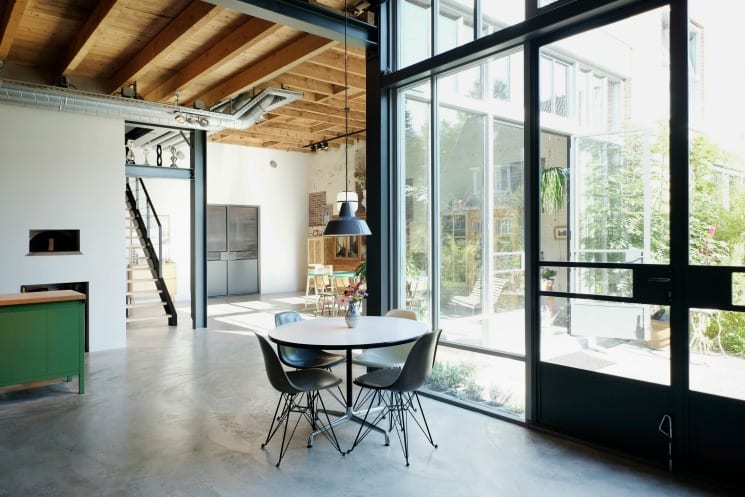 Various extensions were added and taken away over the years, with the architects stripping the buildings back to their original states for the renovation. What was left was open-plan rooms which were maintained and adapted, adding living spaces similar to a loft. The ceilings remain high and exposed, while the original constructions of the barns are visible and the floors are covered in new cement – all creating that industrial feel as a nod to the buildings' origins.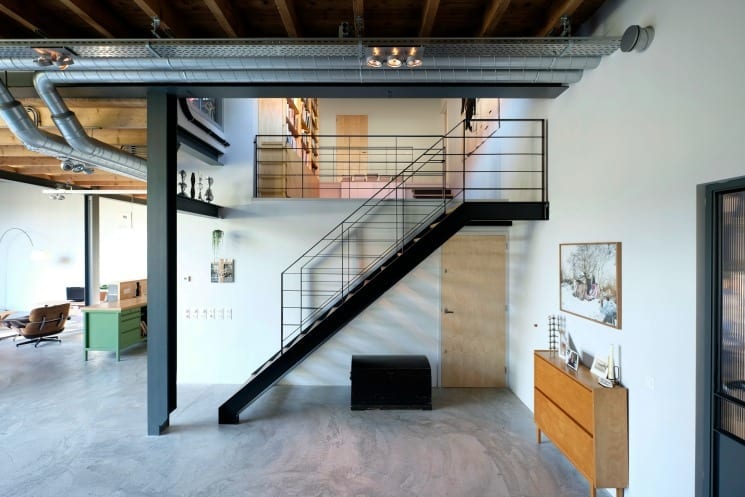 Where elements have been added, they all retain that industrial aesthetic. Black steel beams sit alongside clean white walls, whitewashed wooden floors and exposed venting – all kept sleek and clean to look contemporary and stylish rather than merely unfinished.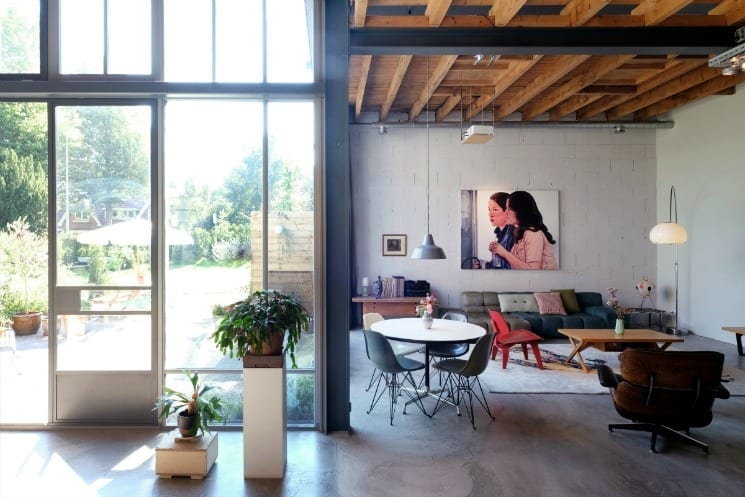 The most striking element of the barns though, is quite possibly the photographic studio that sits in the property belonging to photographers Maurice Sheltens and Liesbeth Abbenes. With double-height ceilings, plenty of natural light pouring through and a window looking in from the master bedroom, the space is stark, simple, yet dramatic.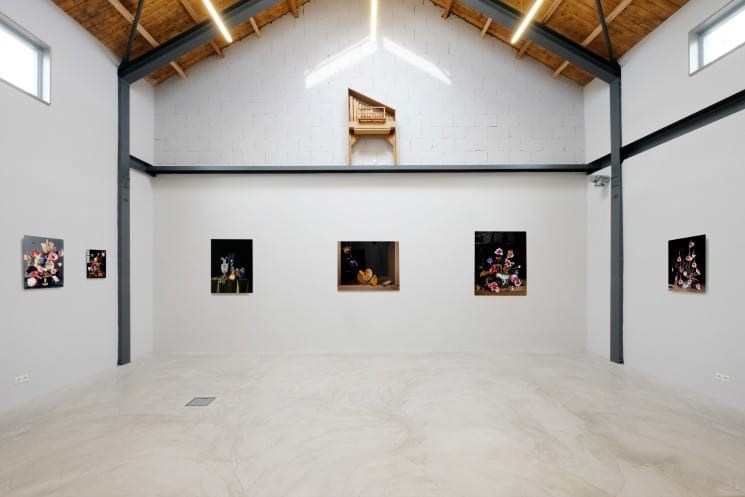 To see more of Houben & Van Mierlo Architecten's work, visit their website.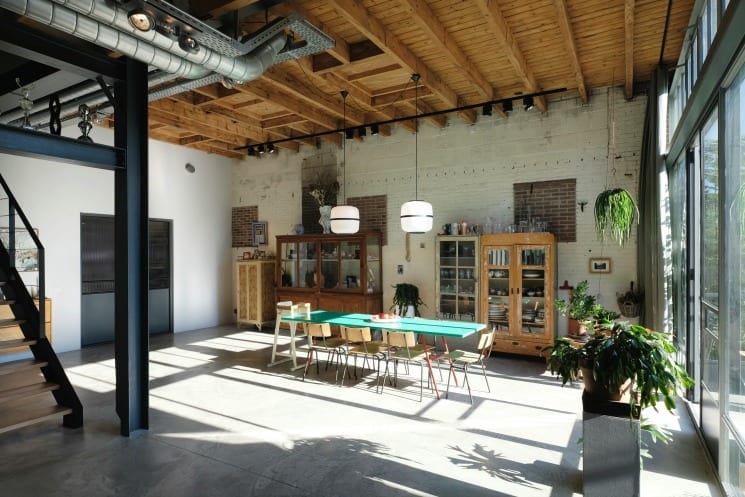 Words by Angharad Jones. Images courtesy of Houben & Van Mierlo Architecten