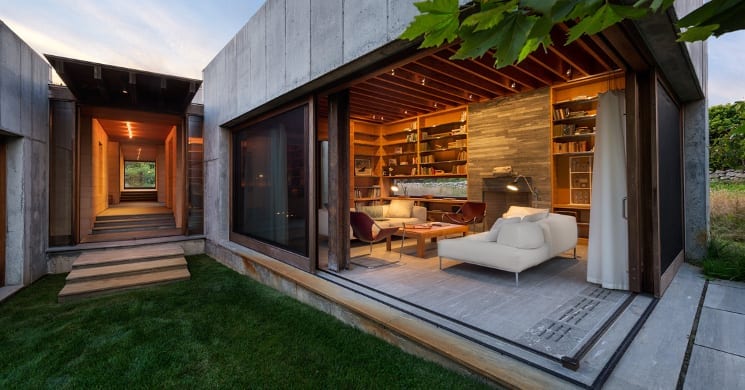 Just off the coast of Cape Cod, Martha's Vineyard – New England's largest island – is a back-to-nature, rural getaway for America's affluent. Untouched by commercialism and mass developments, it has that old-American charm with a touch of luxury. Wild beaches line the coast, old cottages with wrap-around porches line the streets and there's an emphasis on local produce and a laid-back lifestyle.
East House, created by Canadian architects Peter Rose & Partners, sits on the edge of Martha's Vineyard's coastline in the town of Chilmark, nestled into the vast green landscape and adding a contemporary, industrial-inspired piece of architecture to the island; a change in direction from the white picket fences and intricate detailing that dominate most of the more traditional residences.
The house sits right on the coast, offering completely unspoilt views of the beach and sea below it. These views come at a price though, with the site at risk of high coastal bluff erosion, causing concern for its ability to withstand the property. With this in mind, East House is formed out of a collection of concrete boxes; each one built so it can be individually lifted and moved, should it be required.
The result is a unique shape and layout that can be changed, with all boxes connected via lightweight timber corridors. Most of the boxes feature large floor-to-ceiling windows that can be fully opened to create easy access between indoors and out, while a wooden roof terrace complete with outdoor shower makes further opportunity of the building's unique location. Inside the space is neutral, with light wood that's soft yet durable, complementing the rough concrete exterior and flooring.
To see more projects from Peter Rose & Partners, visit their website.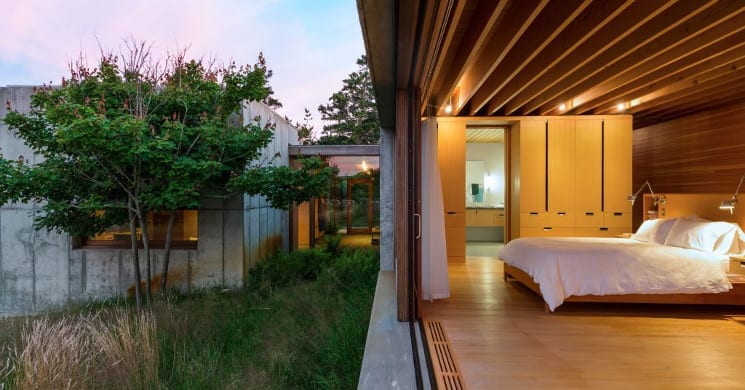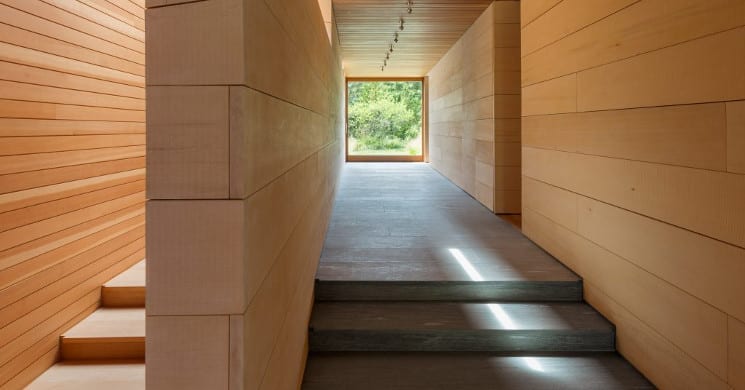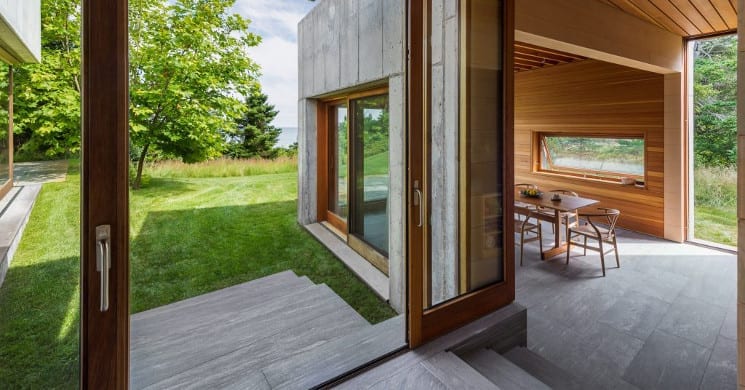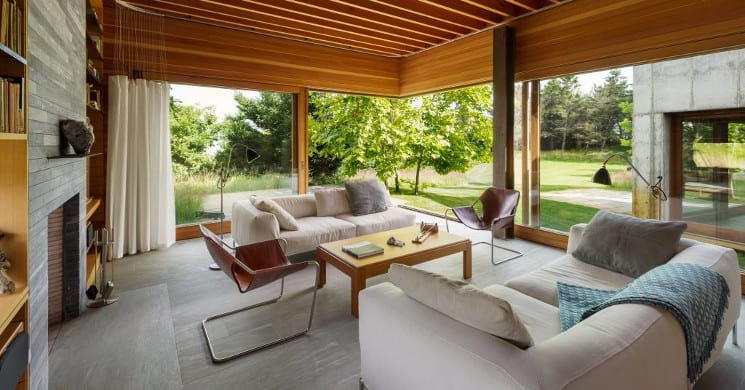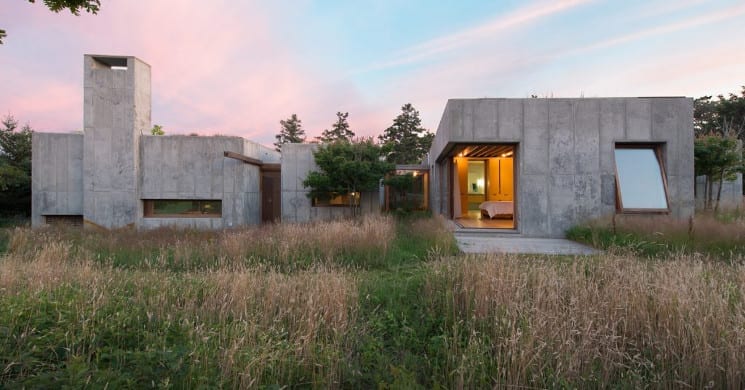 Words by Angharad Jones. Images property of Peter Rose & Partners