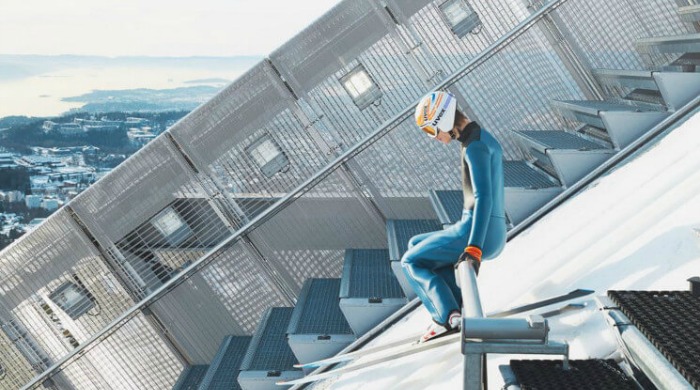 In his series Skihopp (Norwegian for ski jump), photographer David Ryle captures the moment a professional ski jumper soars through the air. The photographs show the journey of the jump, following him from his nauseatingly high starting point at the top of the slope, through to his effortless gliding and impeccable landing.
The result is a series of images with a blue and white colour palette – with the wintery blue shade of the sky, seemingly untouched white snow and even the jumper's matching outfit. The images are clean, crisp and serene, with the jumper making it look like the easiest thing in the world.
To see more of David Ryle's work, visit his website.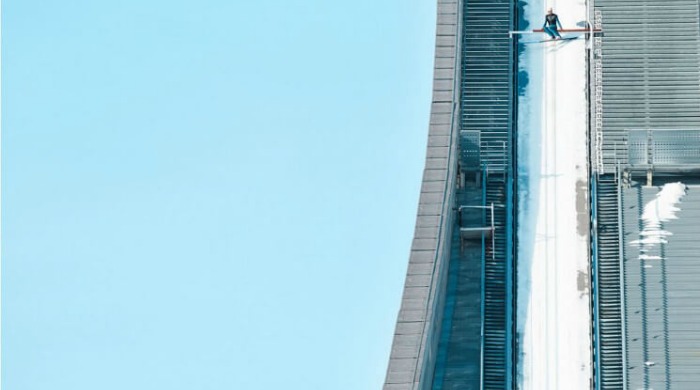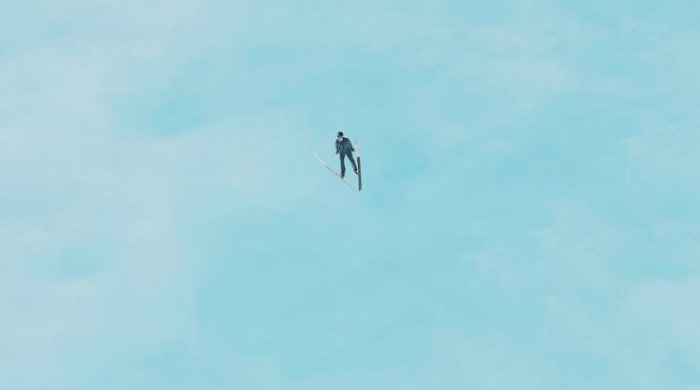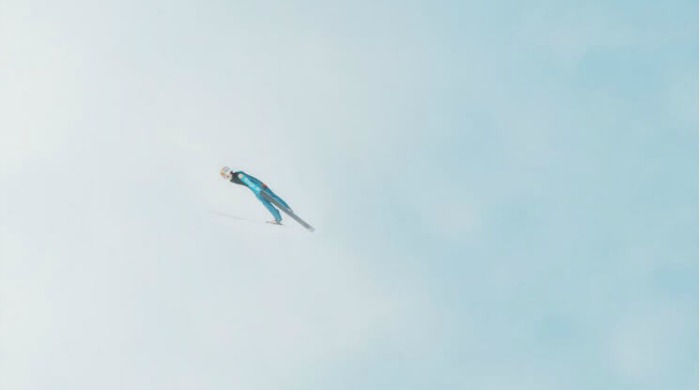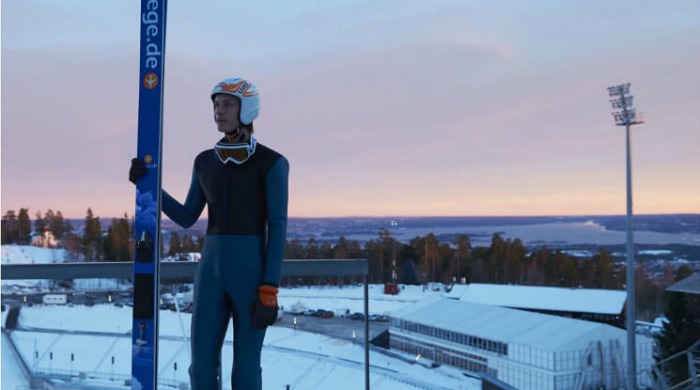 Words by Angharad Jones. Images property of David Ryle.