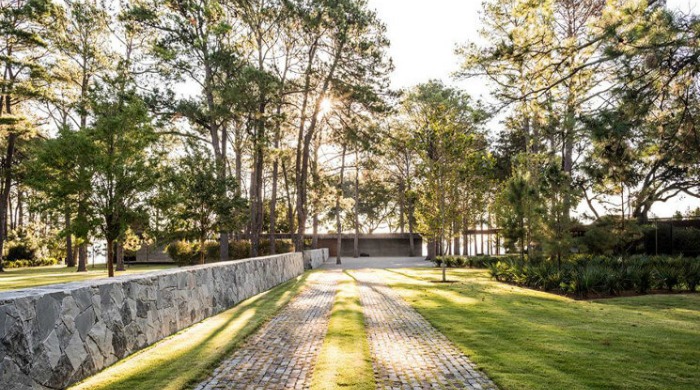 Located in a rural area southeast of Dallas, Texas, CCR1 Residence is a lakefront getaway made up of wood, pre-rusted steel, glass and concrete. Sitting in the middle of a wooded area along the Cedar Creek Reservoir, Dallas architect studio Wernerfield designed the house to blend in seamlessly with its surroundings, while still being a low-maintenance second home.
Consisting of the main house, a guest pavilion and storage barn, the residence has a modern, sleek design, with large sliding glass walls throughout allowing a seamless connection between indoors and out – and providing unrivalled views across the landscape.
Inside, the property reflects its exterior, with caramel woods, exposed concrete and polished steel being the decor and textures of choice. Outside, a sunken courtyard sits inside the main house – designed to provide shelter from strong winds and create a private outdoor area, complete with fire pit.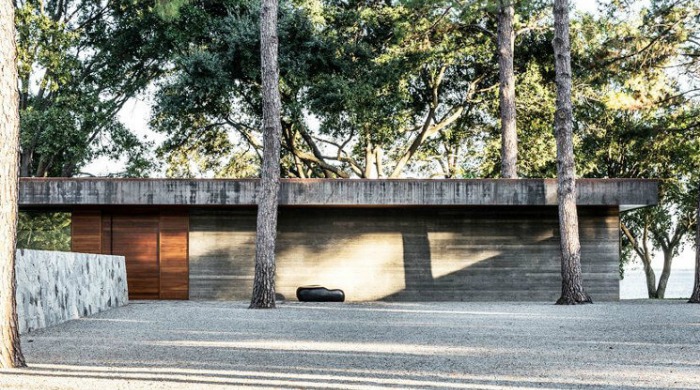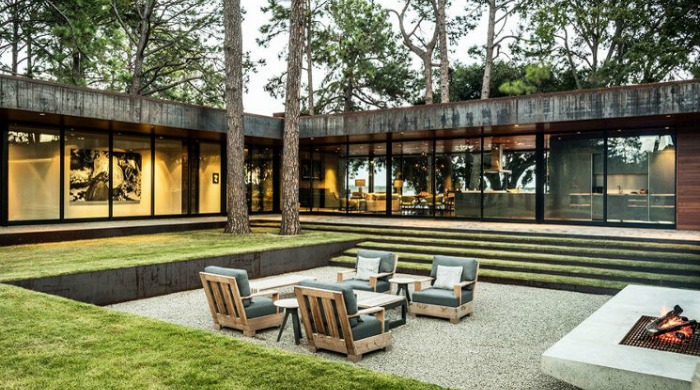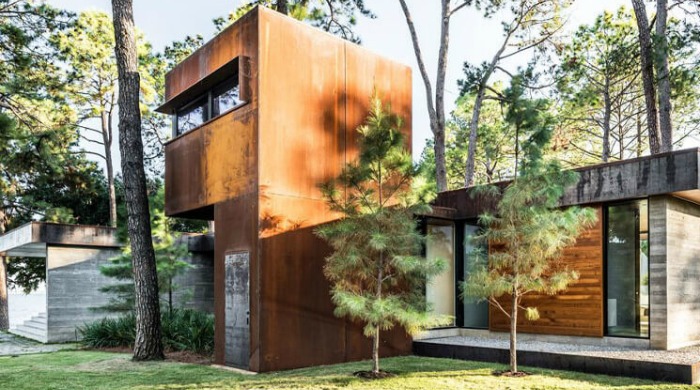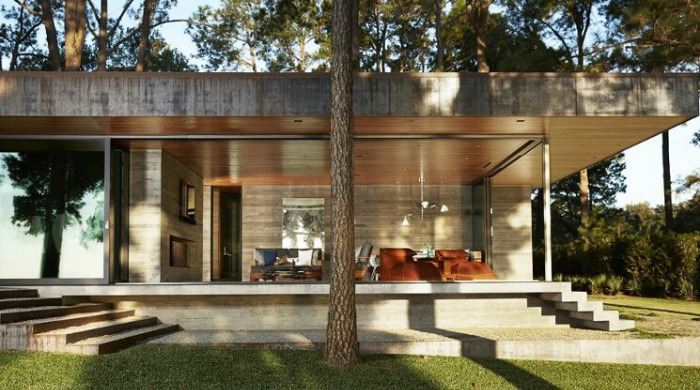 Words by Angharad Jones. Images by Justin Clemons and Robert Yu.