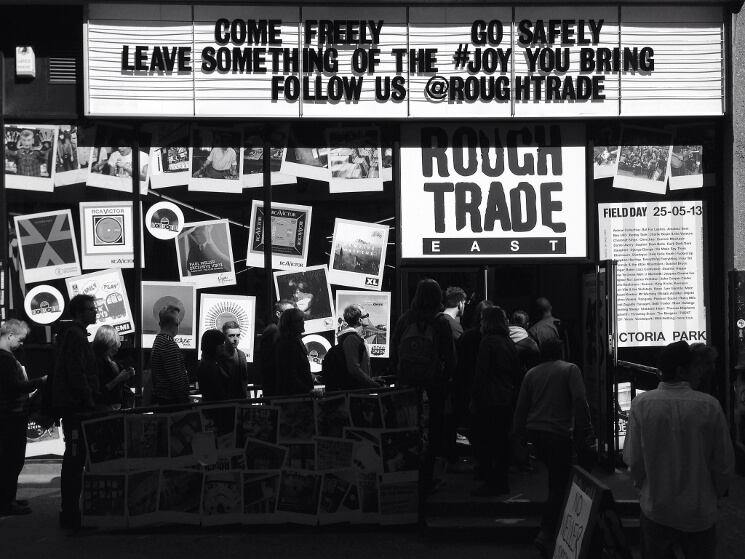 A selection of the coolest goings-on this week, as curated by Coggles.
1. Following Hedi Slimate's departure from Yves Saint Laurent last Friday, Anthony Vaccarello was this week announced as the new creative director at the iconic French label. What might we expect from the former Versus Versace creative director in his new role? We take a look at the rich YSL heritage inherited by Vaccarello to consider the future of the fashion house.
2. Just weeks after a similar announcement from Burberry and an ungendered line from Zara, Gucci's president and CEO Marco Bizzarri has announced that the Italian house will merge its men's and women's shows from 2017. Bizzarri described the move as a "very natural progression" for Gucci and it will be interesting to see whether this move will become a trend across the fashion world.
3. After all the hype leading up to its release, it seemed like Kanye West's The Life of Pablo was long overdue when it finally did arrive. But for Japanese listeners, who are still yet to be graced with streaming services such as Tidal and Spotify, the album has still not reached their shores due to West's decision to make it, until recently, a Tidal exclusive.
In response, one Japanese producer known as TOYOMU set about creating the album himself, using sample credits found on WhoSampled, lyrics from Genius, a text-to-speech generator, and, well, his imagination, seeing as though he had yet to listen to the album. Hear the resulting album on Bandcamp.
4. Known as a legendary record label at the epicentre of the punk explosion which would go on to release seminal albums by the likes of the Smiths and the Strokes, Rough Trade Records have launched a brand new music magazine in celebration of its 40th anniversary. Channelling a 70s vibe and a haphazard, punk-inspired approach to design, Rough Trade magazine will be a monthly affair available in Rough Trade stores featuring albums of the month, interviews, and stories from around the music world. Find out more at Rough Trade.
5. Album of the Week: Played over understated guitars with pleasantly simple melodies, Frankie Cosmos's latest album Next Thing is an accomplished work full of wry observational wit and poetic wordplay. Next Thing is available to stream and buy now and Frankie Cosmos will be touring the UK and Europe this May.
Words by Liam Roberts. Image property of Robin Pope