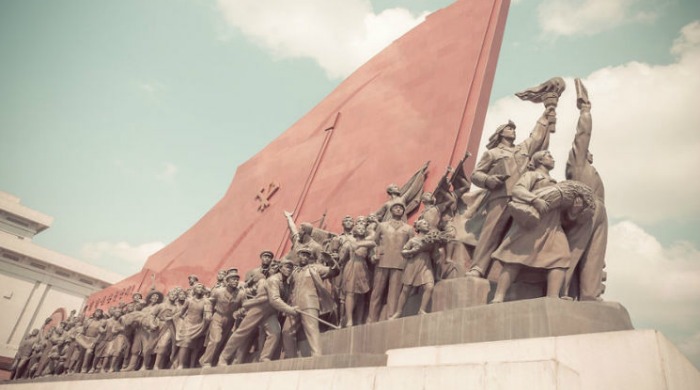 Infamously secretive, North Korea is a country shrouded in mystery. Holding a 'military-first' policy, internationally it is considered a strict dictatorship, known for its extreme censorship and barricade to the rest of the world. Our knowledge of what actually goes on is limited, however, thanks to the country's policy on not inviting the world's media in, or letting any 'undesirable' news out.
So when French photographer Hélène Veilleux visited North Korea's capital Pyongyang as a tourist, our interest was immediately piqued. Taking snapshots where she could throughout the city, the series provides a real insight into the country, its people and a small taste of what life is like for those who live there.
Each image comes with a distinctive pink and blue hue – the focus on colour typical of Veilleux's work – showing a capital city that is seemingly eerily silent, and a focus on the military and North Korea's leaders at every turn.
To see more work from Hélène Veilleux, visit her website.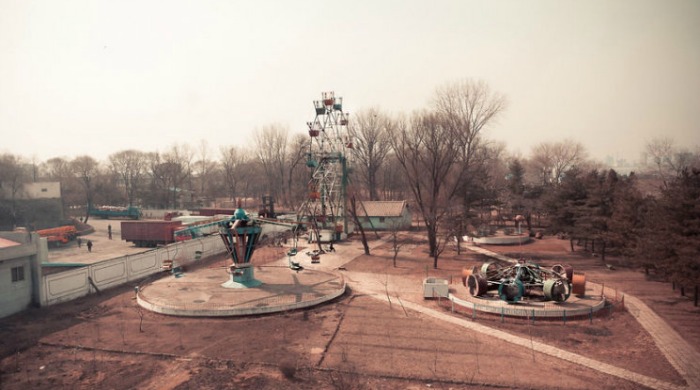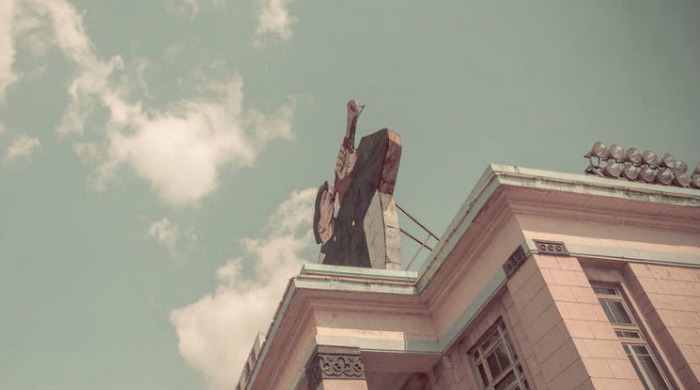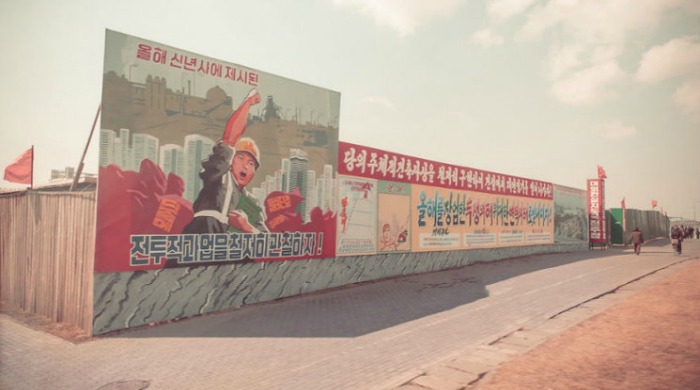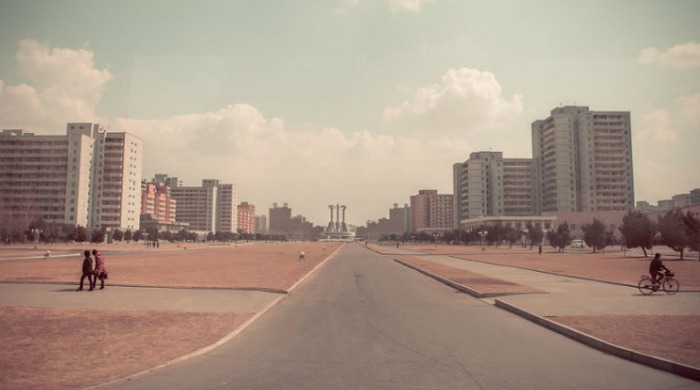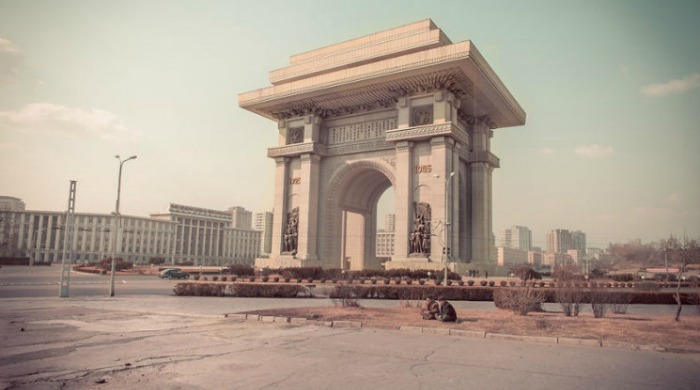 Words by Angharad Jones. Images property of Hélène Veilleux.