The annual RIBA (Royal Institute of British Architects) Awards cycle has officially begun, with regional nominees announced at the beginning of March. As the beginning of the process, the regional winners will then be considered for the prestigious RIBA National Awards, and later, the RIBA Stirling Prize.
London has a cool 68 nominees, spanning everything from family houses to music halls, galleries, schools and libraries – but here are our five favourites.
Copper Lane by Henley Halebrown Rorrinson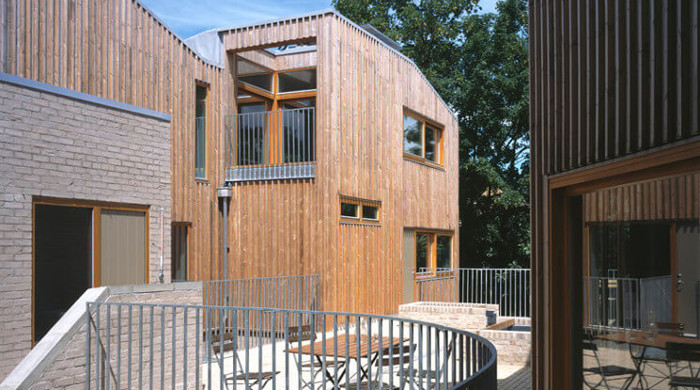 Image property of Ioana Marinescu
The city's first co-housing project, 1-6 Copper Lane was created for a group of people who pooled money together to build six individual houses with shared communal spaces. Sitting around a central courtyard, the houses have been clad in untreated timber and pale bricks, while inside the homes are contemporary and light, without compromising the homeowners' privacy.
Covert House by DSDHA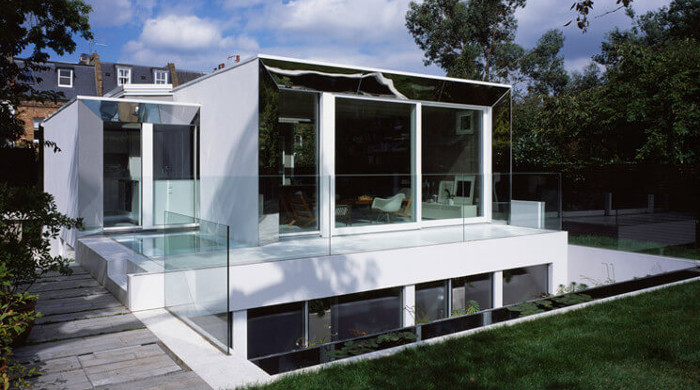 Image property of Helene Binet
Located in South London, the family home of DSDHA founders Deborah Saunt and David Hills uses underground rooms and mirrors to blend into its surroundings, whilst providing them as much privacy as possible. An outdoor terrace brings light into the underground storey, while high ceilings take away the feeling of being below ground. Inside, walls are left with raw concrete, juxtaposing the white exteriors and clean, mirror-edged windows.
Curzon Bloomsbury by Takero Shimazaki Architects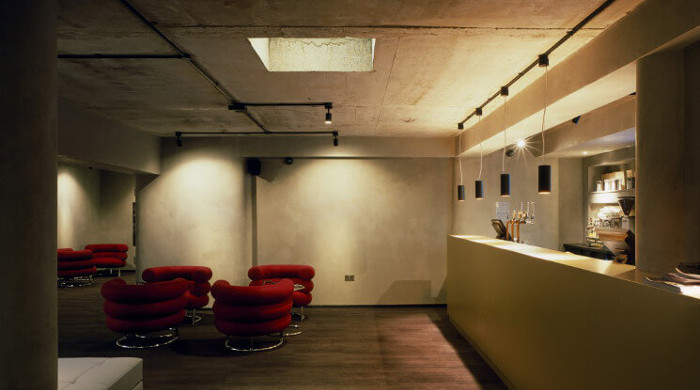 Image property of Helene Binet
In 2015, London's brutalist Renoir cinema in the Brunswick Centre was transformed when Takero Shimazaki Architects completed its renovation. Once considered desolate, the building was listed in 2000 and the Renoir cinema (now the Curzon Bloomsbury) given a new lease of life. The architects took inspiration from films by Andrei Tarkovsky and Peter Greenway, mixing the raw concrete of the building with new colours and materials.
Greenwich Gateway Pavilions by Marks Barfield Architects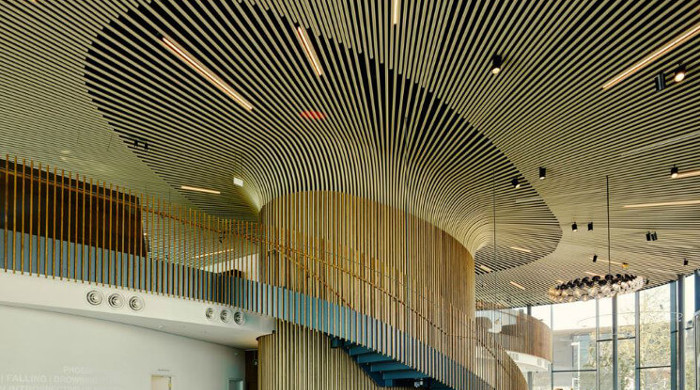 Image property of Tim Soar
The first completed project in Knight Dragon's plans for the Greenwich Peninsula, the Marks Barfield-designed pavilions are made out of curved glass, with a large brass edge canopy creating a striking shape. The pavilions contain an art gallery, offices, sky bar, café and restaurant, with the use of brass, copper, steel and concrete found throughout.
House of Trace by Tsuruta Architects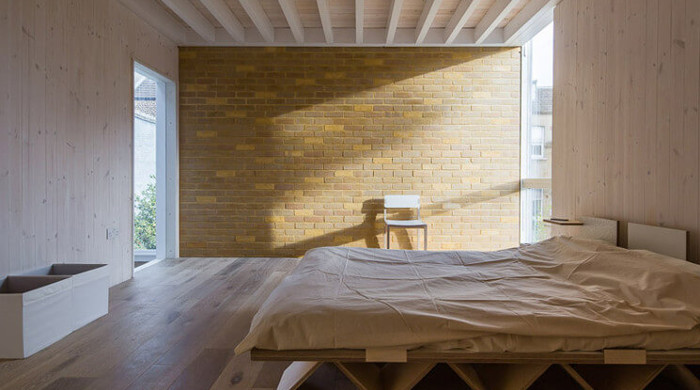 Image property of Tsuruta Architects
Tsuruta Architects have used pale brick and glass to turn a once non-descript house extension into one that is contemporary and full of personality. Gutting the existing extension, they kept part of the external wall and built the new structure around it, using different bricks to showcase the old and the new. Inside, the house was opened up to give a greater feeling of space and light, while the slightly-industrial white interior reflects the new pale brick exterior.
Go to the RIBA website to see the full list of shortlisted nominees.