2017 was a good year for new hotels in London. Experienced hoteliers and first timers all put their own spin on staying in the city, resulting in an eclectic mix of large, grand hotels to boutique boltholes. Whatever your preference, these are the best new hotels in London.
The Ned, City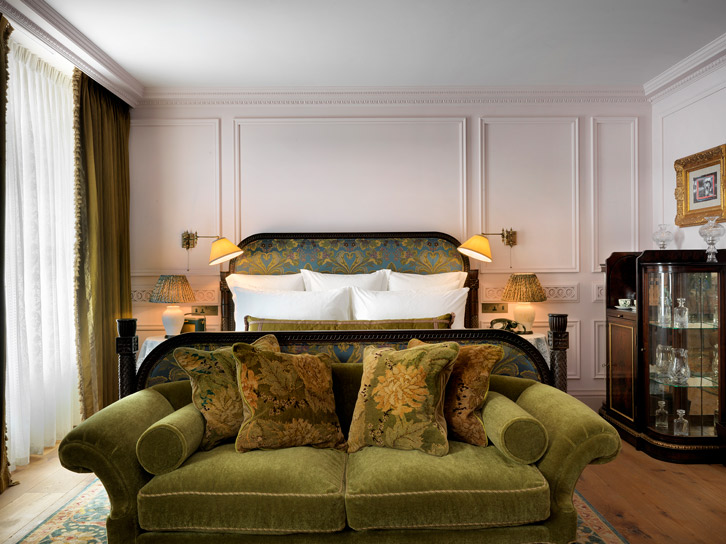 If there was just one hotel opening that you heard about it 2017, it was most probably The Ned. The latest venture from Soho House mogul Nick Jones, this hotel took up more column inches and Instagram tagging than any other – but it's more than worth the hype. Taking up the former building (designed by Sir Edwin Lutyens) of the Midland Bank HQ right in the city, The Ned is a grand 1920s-inspired affair, with no less than 252 bedrooms, nine restaurants, 15 bars, two pools, one spa and a barber shop.
The Ned, 27 Poultry, London EC2R 8AJ. Visit the website here to see more.
The Curtain, Shoreditch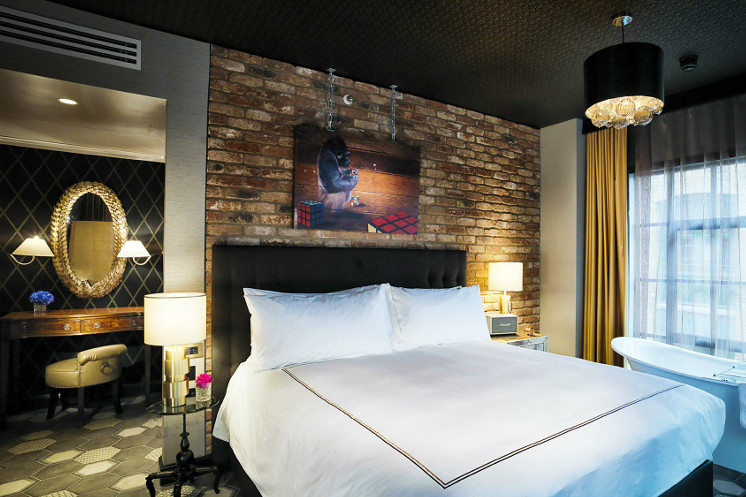 Shoreditch's latest hot spot, by way of Manhattan. The Curtain comes from New Yorker Michael Achenbaum (he of Gansevoort Hotel fame) and is a 120-room hotel where art lines the exposed brick walls, live music is always on tap and there's a sneaker-cleaning service to ensure your footwear always looks box fresh. One of The Curtain's biggest draws though, is Red Rooster, where famed chef Marcus Samuelsson serves up southern comfort soul food (Barack Obama is a fan of the Harlem original).
The Curtain, 45 Curtain Road, London EC2A 3PT. Visit the website here.
Henrietta Hotel, Covent Garden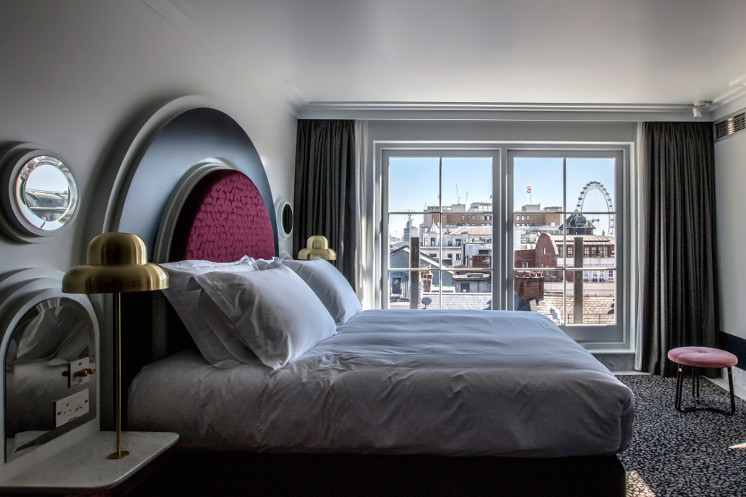 We first wrote about the Henrietta midway through 2017, with its Ollie Dabbous-run restaurant topping our must-visit list for new places to eat in London. Now it's the hotel itself that we have in our sights. Taking up the space of two adjoining townhouses in Covent Garden, the Henrietta is the first hotel from the team behind China Town's Experimental Cocktail Club. The 18 rooms are a contemporary, Parisian take on Art Deco and everything is, of course, incredibly chic.
Henrietta Hotel, 14-15 Henrietta Street, London WC2E 8QH. Visit the website here.
The Distillery, Notting Hill
One for gin fans, the Distillery is the new home to Portobello Road Gin, the Basque-inspired GinTonica bar and restaurant and the Ginstitute, where visitors can make their very own blend of gin. It's also home to three guest rooms kitted out with mid-century modern furnishings and a mini bar stocked with freshly made cocktails and of course – more gin.
The Distillery, 186 Portobello Road, London W11 1LA. Visit the website here.
Words by Angharad Jones. Images property of each hotel