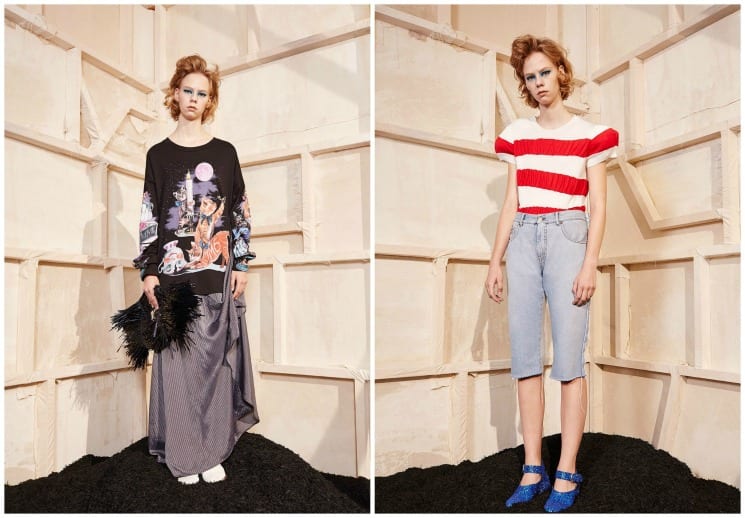 Maison Margiela's diffusion line is one that stands out among the sea of the too-often conformity we tend to see each season, with shows beginning to blur into the next towards the latter end of Fashion Week. It's a label that's defined by its conceptual, experimental designs that don't make it any lesser than the mainline, and that's what was presented to us at LFW this season.
The MM6 Maison Margiela SS17 collection was all about two people embracing, materialised in a mixture of fabrics and texture brought together; an oversized boxy leather jacket with draped pinstripe skirt and metallic ankle boots for example, and clear plastic trousers topped with a classic shirt.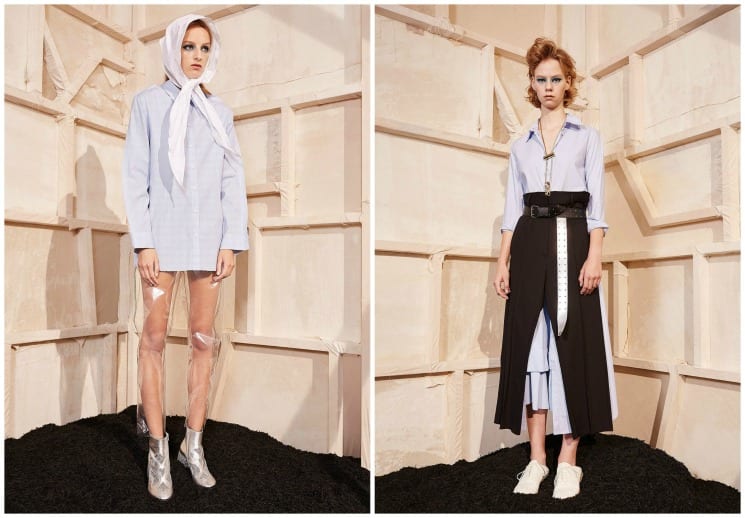 Prints came in the form of mixed camouflage and digital cat motifs, as well as uneven thick stripes covering what can only be described as fashion's take on the American football jersey.
MM6 is one of those labels that's renowned for its experimentation. It's not obvious at first, but it's there – this time seen in the cat-print skirt that was actually a sweater, the high-waisted trousers that weren't worn but attached and layered over a shirt dress by a belt, and the denim jackets and mini skirts worn back-to-front. This was a collection that was out there and non-conformist, just as MM6 always should be.
Shop MM6 Maison Margiela on Coggles >>