It's safe to say that #gannigirls are currently taking over the world of fashion. If you have donned oversized collars and sleeves with cowboy boots, or leopard print with a logo knitted vest, then you have most likely been influenced by GANNI.
The sought-after Scandinavian brand and its cult following promote a mindset, an attitude and a way of life. With everyone talking about the SS23 show last week, JOYRIDE inspired by Copenhagen summers we thought it was fitting to look at the new season. Diving into the new collection here is everything you need to know…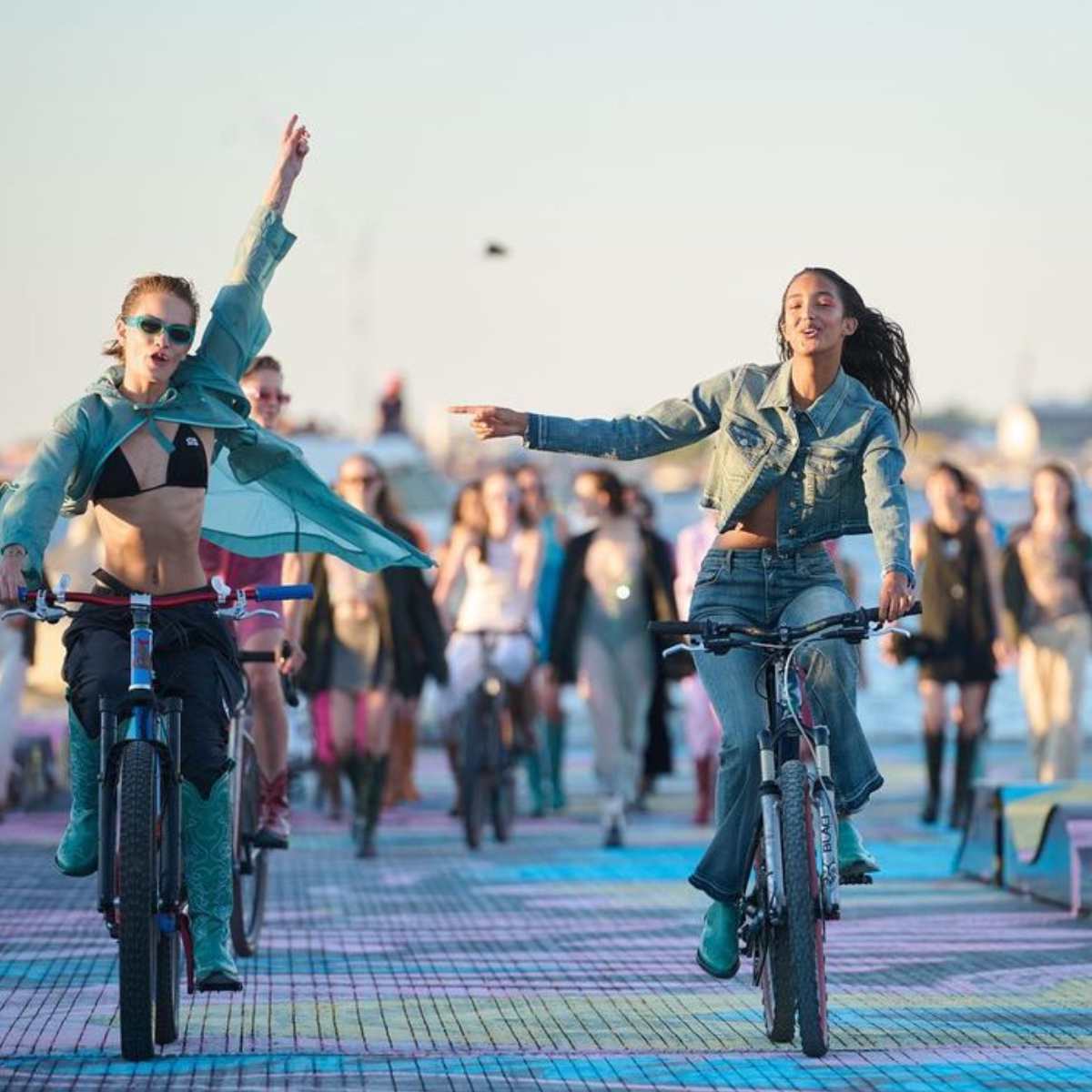 Sustainability at GANNI
GANNI continue to make huge strides every year. Opting for the word 'responsible' they have reported their annual progress in their 44 gameplan goals.
Taking a holistic approach the collections are increasingly made from plant-based fabrics, with 9 out of 10 of the latest GANNI collection classified as responsible. GANNI classes the style responsible if at least 50% of the composition is certified lower-impact, organic or recycled. In fact, the only piece this season landing on Coggles that isn't responsible is the 100% leather clogs.
With other initiatives such as reducing greenhouse gases by 50% by 2027 and their packaging being 100% recycled, reusable and recyclable, their responsible gameplan is setting the benchmark within the fashion world.
How to Style the New Season with GANNI
Looking back at the AW22 collection, 'Love Forever Ever' was inspired by the influential era of 90s music. Ditte Reffstrup talks about her teenage role models and who she viewed as the coolest women growing up. 
"totally badass jump-around-the-room energy with vulnerability in their music,"
Standout pieces to note are the double-breasted classic coat in camel, the Fuchsia pink oversized blazer with era-inspired shoulder pads and of course, the cowboy boots in every autumnal colour. 
#1 Day to Night
Matching the energy and joy of the GANNI collection dress up the new GANNI tees with inspiration straight from #CPHFW. With playful graphics and colours, it is the perfect basic to dress up and down. In the classic GANNI style, their tee's are loud, playful and versatile to encourage you to style however you want!