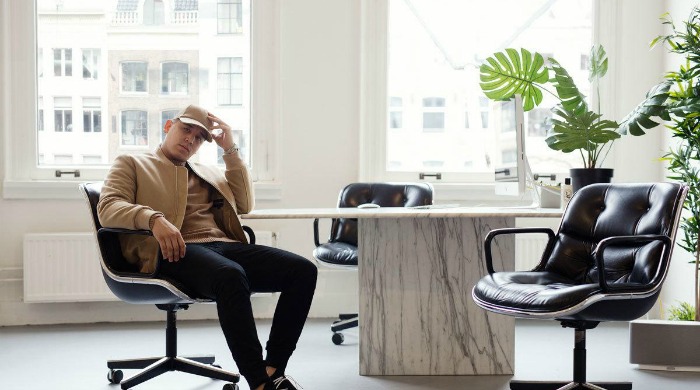 Footwear brand Filling Pieces has been making waves in the industry since it was founded in 2009. Opting for clean lines, premium materials and designs free of any logos or branding, the Amsterdam-based label produces trainers with a difference; it's the luxury shoe for the minimally style conscious. We spoke to founder Guillaume Philibert about Filling Pieces, how architecture plays a part in his designs, and his favourite places in his hometown.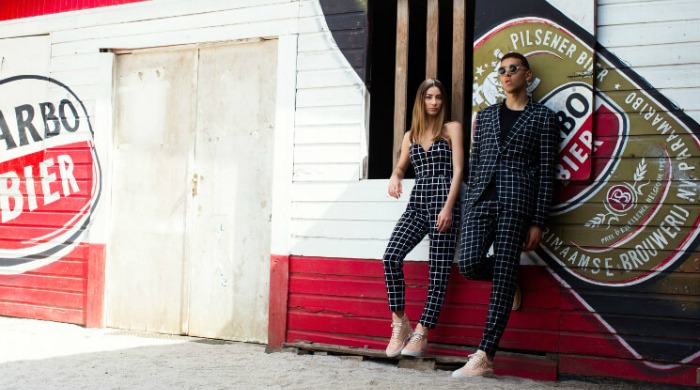 Question:

Tell us about Filling Pieces and the vision behind it?

Answer:

Filling Pieces is an Amsterdam-based footwear label, bridging the gap between high end fashion and streetwear, while producing premium quality products for an honest price. We focus on innovation and unique fabric use.

Question:

Filling Pieces is a relatively new brand, what is the most important thing you have learned so far?

Answer:

I started FP when I was still in school, studying architecture. Everything I've learned along the way has brought me to where I am today. The most important thing I've learned is that it takes hard work and dedication every day. In a market that moves very fast, innovation is the key.

Question:

Does your background in architecture influence your design?

Answer:

Absolutely. I don't consider myself a shoe designer; I'm very much a product person. Design for me is just a platform you have to create beautiful handcrafted products.

Question:

Who (person or brand) would you love to collaborate with?

Answer:

To me it feels like collabs are being exploited as just an easy way to be affiliated with others. Personally I like crossover products; I would really love to work with Apple or Nike one day, but also visionaries like Virgil Abloh or Daniel Arsham.

Question:

Are there any collaborations on the horizon you can tell us about?

Answer:

That's easy. PUMA. A collaboration we've worked on for a while now. To me being able to combine our luxury aesthetic with a performance brand was very much of a dream. We blended the best of both worlds into one amazing style.

Question:

How many pairs of shoes do you own?

Answer:

More or less, around 40 pairs. I get tired of shoes easily. Once in a while I just give away a bunch of kicks after I have worn them a few times.

Question:

Where would you recommend visiting in Amsterdam?

Answer:

Of course the FP headquarters on the historic canals of Amsterdam. Next to that, cool and low-key spots I love to visit with my friends. For instance, the Butcher, they have crazy burgers and a secret bar. And my personal favourite is bookstore Mendo.

Question:

Where is your favourite place in the world?

Answer:

Amsterdam, because it's a quite intimate yet very creative and inspiring city. But I also really love Tokyo and LA because those cities are so vibrant and alive.

Question:

What's next for Filling Pieces?

Answer:

We're growing as a brand, getting more mature day by day. Our focus on the wholesale side is to work with the best handpicked retailers in the world. Next to that we are looking at the options of opening our own retail experience. So, the first FP flagship store might very well be opened in the next few years. We really are looking to create our own world and gave our clientele the ultimate FP footwear experience.