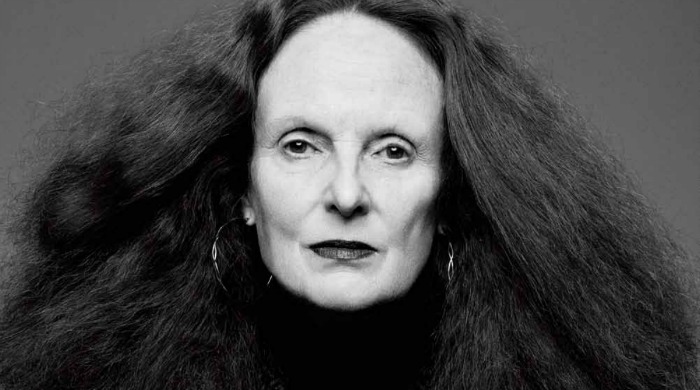 'Icon' is a word that gets thrown around a lot, and often undeservedly. One person that does actually live up to the name is Grace Coddington, who has been creative director of American Vogue for almost 30 years and has just announced that she will be stepping down from the role.
Instantly-recognisable for her distinctive mass of red hair, 74-year-old Coddington has been responsible for the celebration and exploration of fashion as art in one of (if not the) most famous fashion magazines in the world. While she is not leaving the magazine (she will take on the newly-created role of creative-director-at-large), Coddington will be taking a noticeable step back, producing "several" editorial spreads a year for Vogue and getting involved in external projects (including creating a perfume with Comme des Garçons) for the first time.
Anglesey-born Coddington began her career as a model in London in the '60s; a career that was cut short following a car accident. She soon became a junior fashion editor at British Vogue, joining its American counterpart in 1988 after being asked by former colleague – one Anna Wintour. Coddington's creative vision has been highly regarded – and highly influential – in the fashion industry throughout the years, and is a legacy that will continue to live on (after all, Karl Lagerfeld doesn't call just anyone a genius).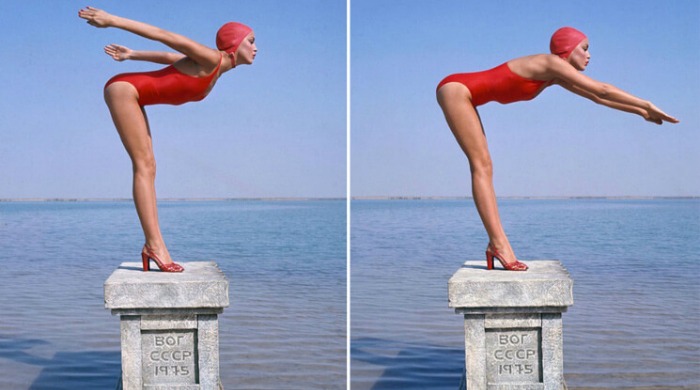 Eschewing commerciality for pure beauty, Coddington is known for pushing the boundaries when it comes to photo shoots. One such shoot involved an 18-year-old Jerry Hall and British photographer Norman Parkinson in the former-Soviet Union; it was 1975, and previously no fashion magazines had ventured to the Communist territory. The shoot resulted in Hall posing on plinths in a red swimsuit, atop an oil rig flying flags and riding camels through the desert.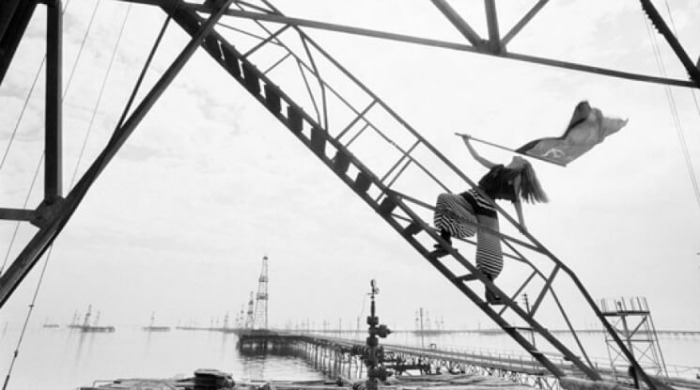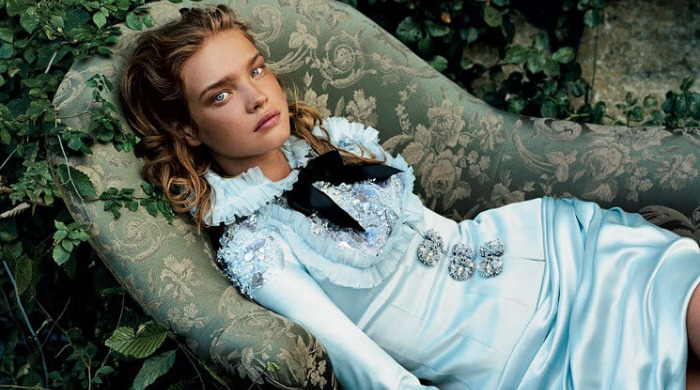 Other notable shots include a recreation of Snow White with Beverly Peele and hip hop group Another Bad Creation and Aretha Franklin in 1991, and an Alice in Wonderland-inspired shoot in 2003, starring Natalia Vodianova and shot by Annie Liebovitz.
Stepping down she may be but Grace Coddington's influence will continue to live on – and I'm sure we haven't seen the last of her yet.
Words by Angharad Jones. Images property of Vogue magazine.