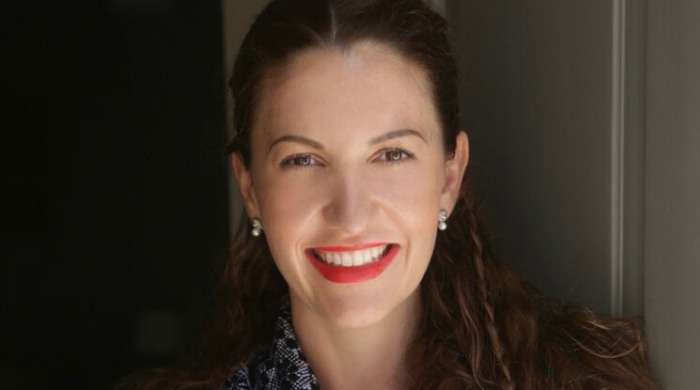 Since 2010, London-based swimwear brand Paolita has produced some of the most striking swimsuits, bikinis and cover-ups we've seen in a while. Founded by Anna Paola Papaconstantinou, whose parents are Greek and Mexican, Paolita's swimwear is always made up of bold, innovative prints and extremely flattering cuts. We sat down with Anna Paola to talk about the brand and how her heritage inspires her designs.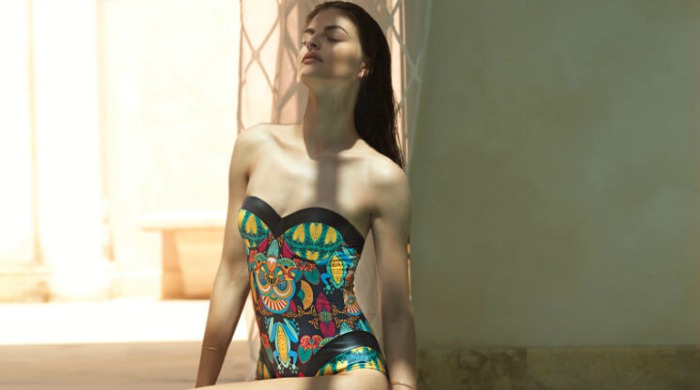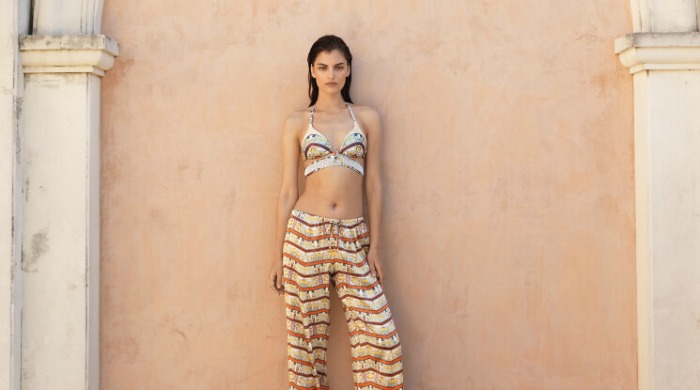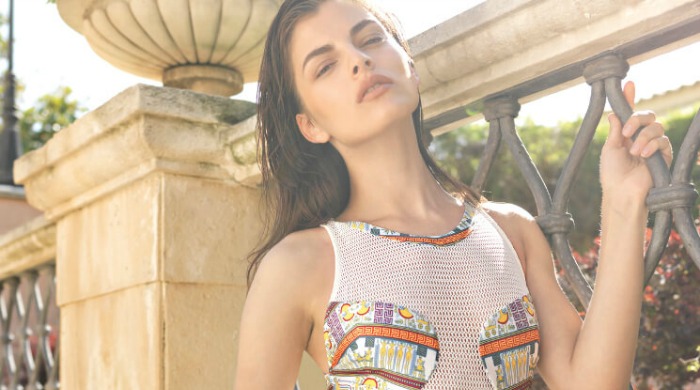 Question:

How would you describe Paolita?

Answer:

Paolita is for the travellers, the dreamers, the adventurers and it is ultimately a freedom of expression. It is for dynamic women with free souls that don't like to be put in a box. The prints are immersive and the more you look at them, the more you discover. It is a beautiful experience to have.

Question:

Your swimwear designs are very distinctive – where does your inspiration come from?

Answer:

I love stories, so when I do my research for each collection, I immerse myself in the narrative of what I want to create. I watch movies, go to exhibitions, study art movements, archaeology, symbolism, mythology…I believe there is inspiration to be found everywhere you look. The world can be a beautiful place, sometimes you just need to open your eyes and soul.

Question:

Tell us about your SS16 collection

Answer:

I always wanted to explore Hellenistic motifs but was always hesitant because I didn't want to approach it in a cliché way (especially because I am half Greek). I also have a great love for everything regarding design that is early 20th century as I find there were huge changes regarding women's fashion and ultimately women's rights. There was also something completely decadent about the times then. At the end, I ended up combining both elements and created a surreal/art deco-Hellenistic exotic collection that evokes Gatbsy-esque feelings of grandeur, beauty, decadence, along with a very high level of tailoring and fit.

Question:

Do you have a favourite piece?

Answer:

The Aquarius is my favourite piece. I find the positioning of the prints and the panelling so flattering. The print looks very tribal, but if you look closely, it is inspired by Etruscan jewellery and Hellenistic motifs.

Question:

What has been the highlight of Paolita since it began in 2010?

Answer:

Every time somebody discovers the brand, it is a highlight for me. It is as if they have uncovered a treasure and that is exactly how I want people to feel about it.

Question:

Where would you like to see the brand go next?

Answer:

I would like to go back to my roots and hopefully open up a second boutique in Mykonos as that island is like a second home to me during the summer.
Words by Angharad Jones. Images property of Paolita.