With the hectic summer of festivals, events and parties, here at Coggles HQ we're feeling the need to take a step back, breathe and relax.
Julia Robbs' photography is the epitome of calm, especially her Palm Desert series. The tranquil lake, beautiful tones and relative solace has a calming effect.
We spoke to Julia about her inspiration, travelling and how she keeps calm.
To see more of Julia's work, click here.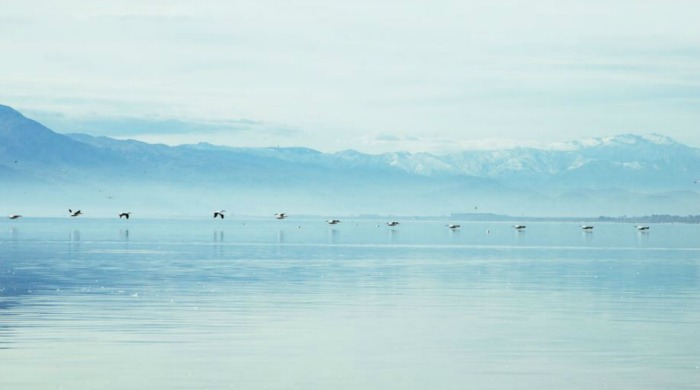 Question:

Tell us a little bit about your Palm Desert series...

Answer:

I was in the Palm Desert area for work, and with my time off I went to explore the Salton Sea. The lake is eerie, calming, and beautiful all at the same time. On the shore, you think you're standing on little sea shells, but in fact, it's tiny little fish bones! The water is so salty is dehydrates everything. It was January, so the lake was calm and empty.  I didn't intend for these photos to become a series, it just naturally happened.

Question:

You have travelled all over the World, but where is your favourite place to photograph?

Answer:

I think my favorite place still has to be the French Alps, where I'm from. I'll always be inspired there. There is such a rich diversity of beauty there, and it makes me feel at home.

Question:

You're based in NY at the moment, where is your favorite spot in the city?

Answer:

Ahh that's a tough one! I love the parks along the east river in Williamsburg and Greenpoint. You get the prettiest views of the city. The rooftop on the Standard hotel in the Meatpacking district is pretty rad too.

Question:

What do you do when you're not taking photographs?

Answer:

I love biking all around the city and Brooklyn with my husband. Either just exploring for finding a spot to stop and get a drink.

Question:

What is your favourite way to relax and stay calm?

Answer:

This summer I've been able to take little weekend trips away from the city and that's been nice. Getting together with friends, and just enjoying the present is so important. And biking!