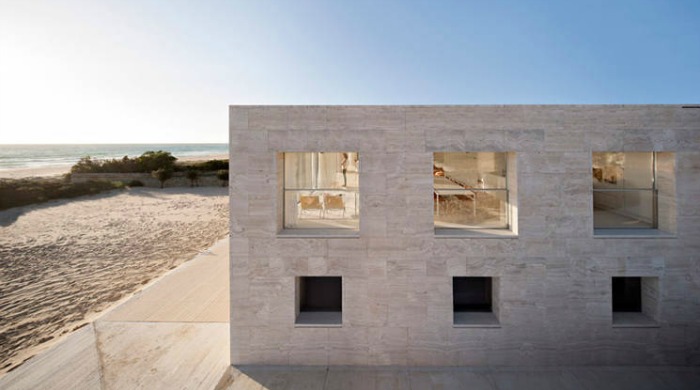 Sat on the water's edge of Cádiz, Spain, lies VT House – or 'house of the infinite' – designed by Spanish architect Alberto Campo Baeza. Designed as an extension of the surrounding terrain, the house is built into the rock, with all architectural elements lying underneath. Erected as if it were a jetty facing out to sea, the house stretches out to shore, incorporating and enhancing the surrounding area.
A simple rectangular box built in Roman travertine – in reference to the rich Roman heritage of the area – the house is clean, contemporary and striking. The extensive terrace features a sunken swimming pool and grand staircase leading down into the building, while the house comes complete with en-suite bedrooms, kitchen and dining area, and rooms dedicated to socialising. Managing to strike the balance between dramatic (Baeza described it as "the most radical house we have ever made") and unobtrusive, this house knows how to make a tasteful statement.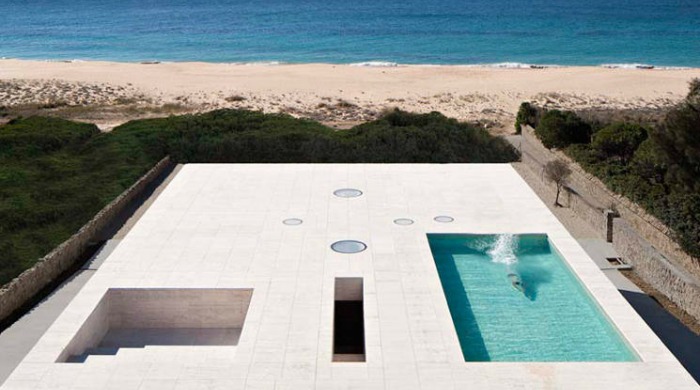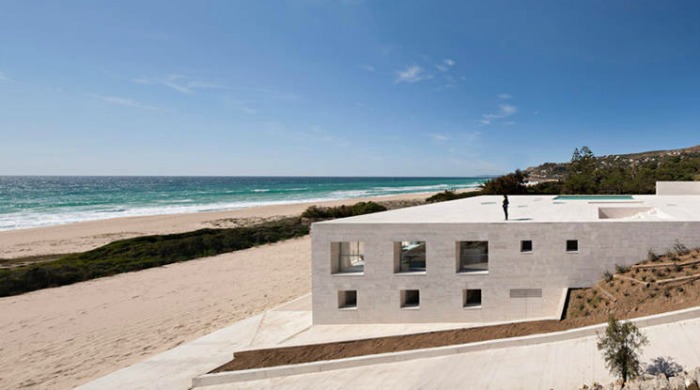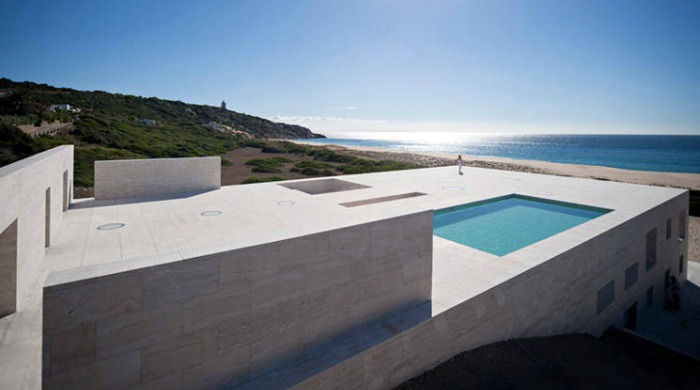 Words by Angharad Jones. Images property of Javier Callejas Sevilla.