Discover the world of GANNI
The GANNI story first began in Copenhagen, Denmark during the year 2000. GANNI was initially founded by gallerist Frans Truelsen and nine years later in 2009, the fashion label was scooped up by a husband and wife duo with a new creative vision. The duo consists of creative director Ditte Reffstrup and brand CEO Nicolaj Reffstrup. Ditte's commitment to create clothing that was laid-back, cool and easy to wear has stolen the hearts of Scandi fashion fanatics worldwide.
Shop GANNI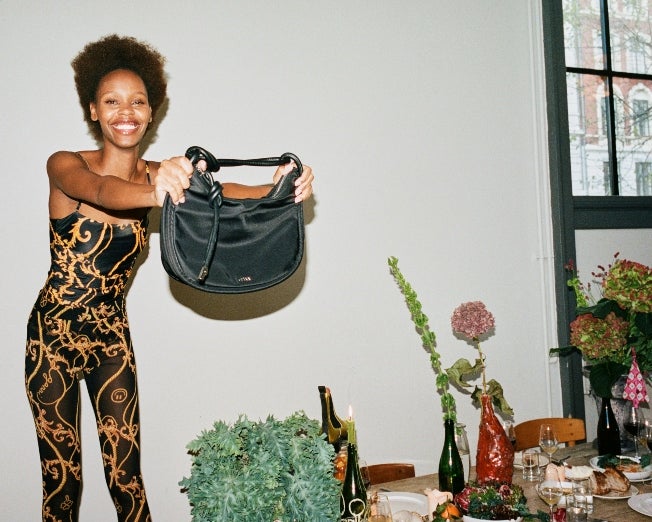 CARE-FREE, CONTEMPORARY & FUN
Combining essential comfort and classic style, GANNI clothing favours a relaxed, yet simultaneously put-together look. Which means you can simply throw on a GANNI dress with chunky boots and instantly feel chic and sophisticated, with a little extra edge. Keep the momentum of pretty and practical, by incorporating a printed GANNI bag into your look and elevate any casual outfit.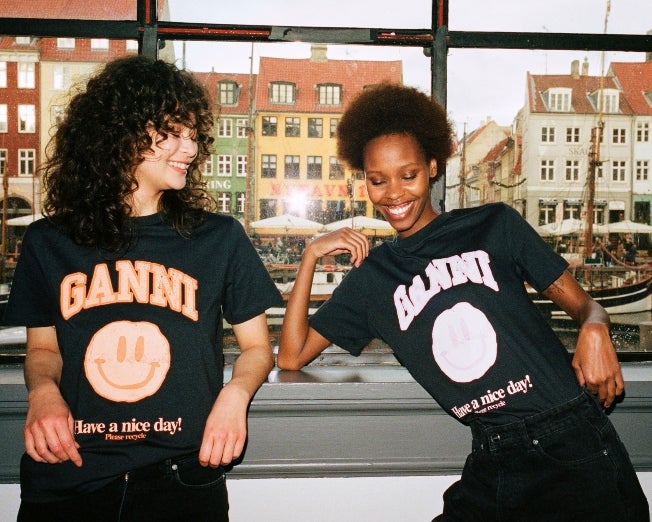 COMMUNITY, CONFIDENCE & RESPONSIBLITY
GANNI are committed to being the most responsible version of themselves and are conscious about minimising their social and environmental impact across each aspect of the business. GANNI take a holistic approach to being a responsible brand and take careful consideration to create change based on big and small choices, such as tackling supply chain transparency.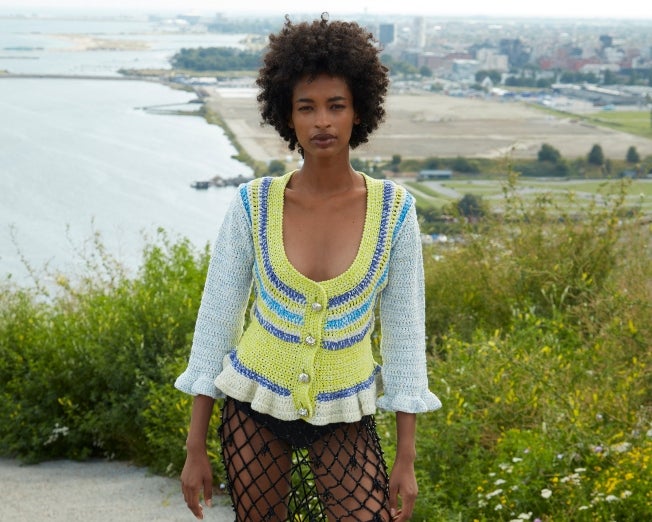 INSPIRED BY UNCONVENTION
GANNI chooses not to be confined by current trends and believe in creating contrast, by mixing feminine styles with androgynous denim and bold accessories from iconic knitted logo GANNI beanies to statement cross body bags. GANNI's wearable mix of vintage, feminine and edgy styles work in harmony to create the perfect balance of statement and effortless-chic.
GANNI GIRLS MINDSET
GANNI Creative director, Ditte Reffstrup, describes the GANNI girls concept as a state of mind which is an attitude more than a way of dressing - it's a type of energy. Whether you're rocking GANNI scrunchie or statement GANNI t-shirt, feel empowered and embrace the wholesome, yet confident GANNI girls mindset.