Discover Self-Portrait
The Self-Portrait story began in 2013, when the brand was first established by Malaysian-born designer, Han Chong. Han originally moved to London in 2003, to study at prestigious Central Saint Martins and graduated with a degree in Womenswear Design. He wanted to create a brand which celebrated and empowered women with clothing, featuring designs to complement femininity and functionality. Self-portrait is a reflection of Han's creative vision, to design beautiful and luxurious clothing which is accessible to women and is able to stand the test of time.
Shop Self-Portrait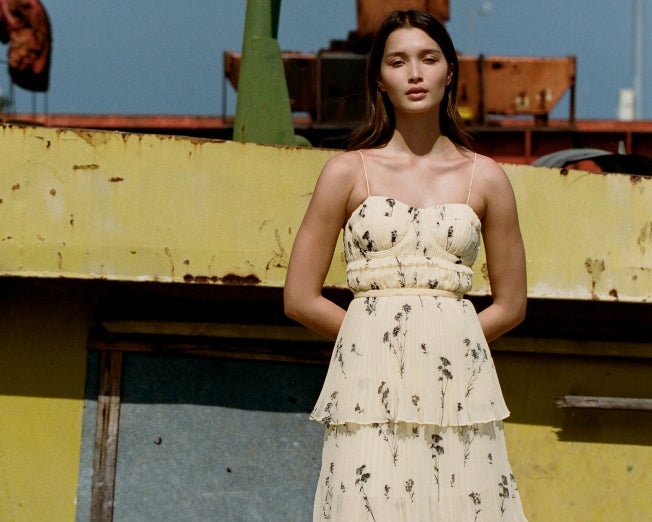 DESIGNED IN LONDON, MADE FOR THE WORLD
Since founder Han made London his home, the designer became infatuated with the fashion capital's vibrancy and eclectic lifestyles attached to it, which is like no other. Self-Portrait clothing is designed to complement the wearer and reflect their personalities. Across the collections you can find a mix of simple elegance and statement edginess, featuring pieces with delicate crochet styles and alternatively styles with more revealing cut-outs, to convey a bold confidence.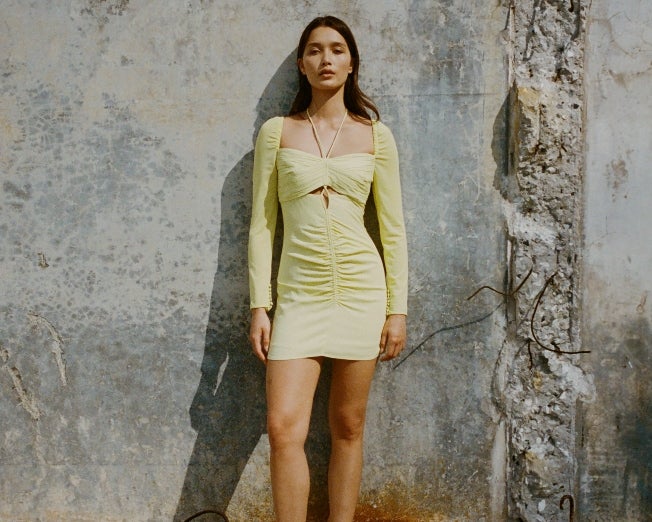 A CONSCIOUS COMMITMENT
Self-Portrait is committed to improve their contribution to the circular economy and are taking steps to reduce the brands impact on the environment. One step they are taking to incorporate this conscious commitment, is with their pledge to use more responsibly sourced fibers across future collections. Self-Portrait designs beautiful and timeless pieces which are made to transition from season to season, which you can cherish forever.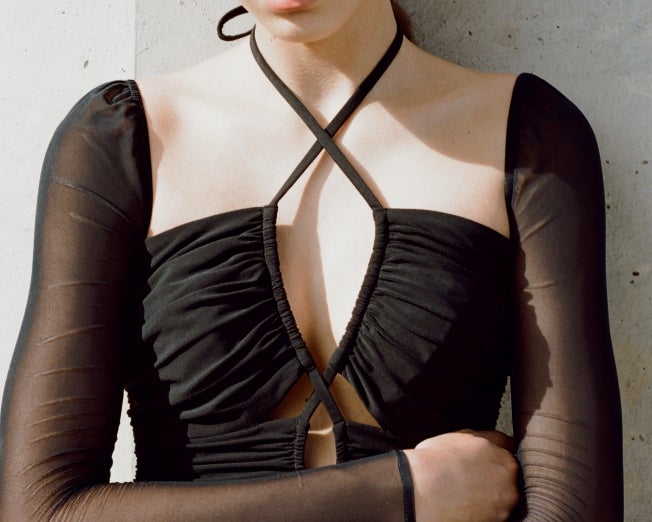 EMPOWERING WOMENS FASHION
The Self-Portrait brand name was derived to represent the notion of self-reflection, from the women wearing the clothing. Each Self-Portrait piece conveys elements of elegance paired with functionality. Across each collection, you can find a mix of styles from traditional inspired lace, sheer accents, structured shapes and free-flowing fabrics. Self-Portrait embodies the modern woman and reflects a modern lifestyle. Self-Portrait dresses, knitwear and swimwear is the perfect compliment to any occasion or event.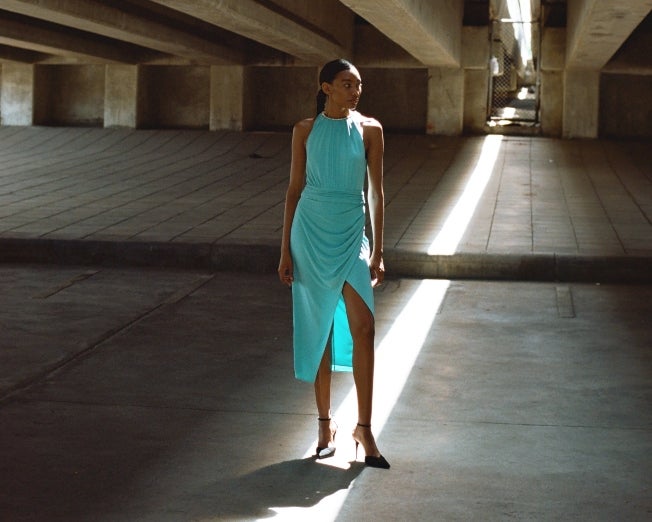 SUPPORTING THE NEXT GENERATION
Self-Portrait founder Han, self-reflects on his own learning and development experiences, with his growth from a fashion student finding his feet to becoming a successful founder of an international fashion brand. Understanding the struggles aspiring fashion designers may encounter, Han is committed to supporting the next generation of creative talent within the art and design industry. From supporting young talent with scholarships, business mentoring and other means of financial support, Han hopes to offer guidance to those new to the industry about the realities of operating a fashion empire.