A celebration of the iconic American artist and social activist Keith Haring, Dr. Marten's latest collaboration is the epitome of power and thought-provoking artistry.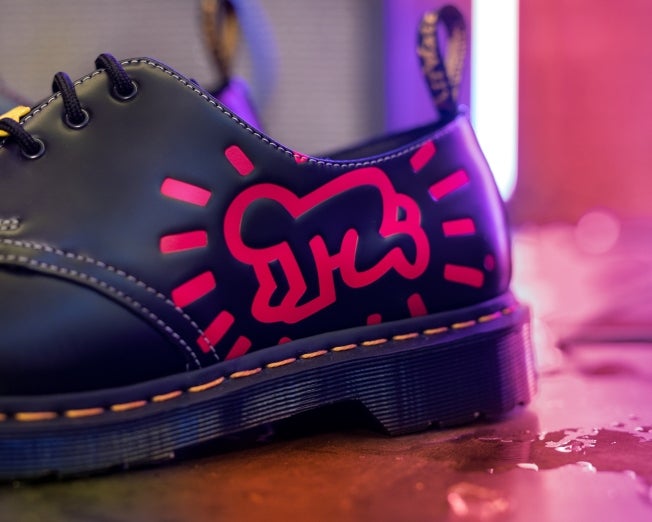 Influenced by the 1980's street scene, Keith Haring's artwork started on the walls of the New York city subways and leapt around the world, spreading the message that 'art is for everyone'. Not only did his work inspire individuals but became a powerful voice for several issues of the times including the AIDS crisis and Apartheid. Haring's work questioned authority with symbolic illustrations in a vibrant and inviting way.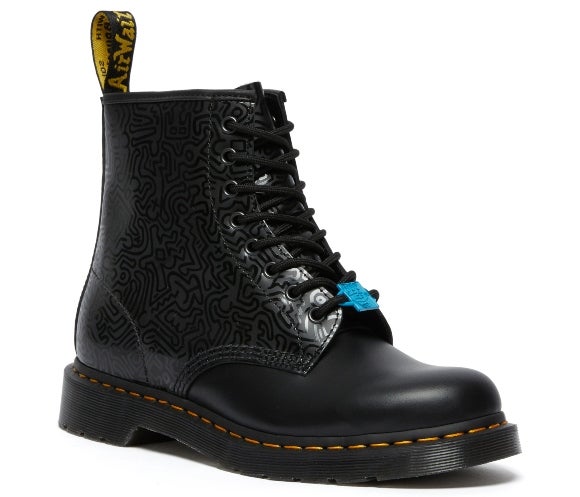 THE 1460 BOOT
The original Dr. Martens boot gets revamped with subtle black graphics covering the smooth leather finishes. Multi-coloured illustrations along the back of the boot provide a pop of vibrancy and finished with the recognisable yellow stitching and a soft gloss.
SHOP NOW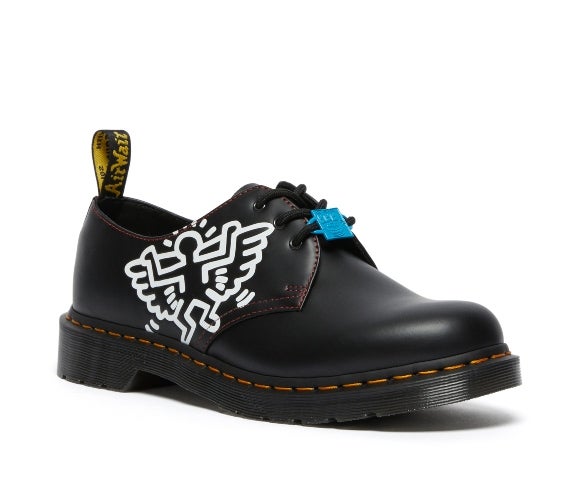 THE 1461 SHOE - BLACK
Explore some of Haring's most well-known motifs, the 1461 shoe is the perfect canvas to showcase these illustrations. The classic black leather highlights the artistry of Keith Haring's symbolic designs. For the individual who wants to send a message to the world, the 1461 shoe portrays power and commands attention.
SHOP NOW
Discover the brand new collaboration and more iconic styles from the renowned footwear brand, available to explore at Coggles.
SHOP DR. MARTENS